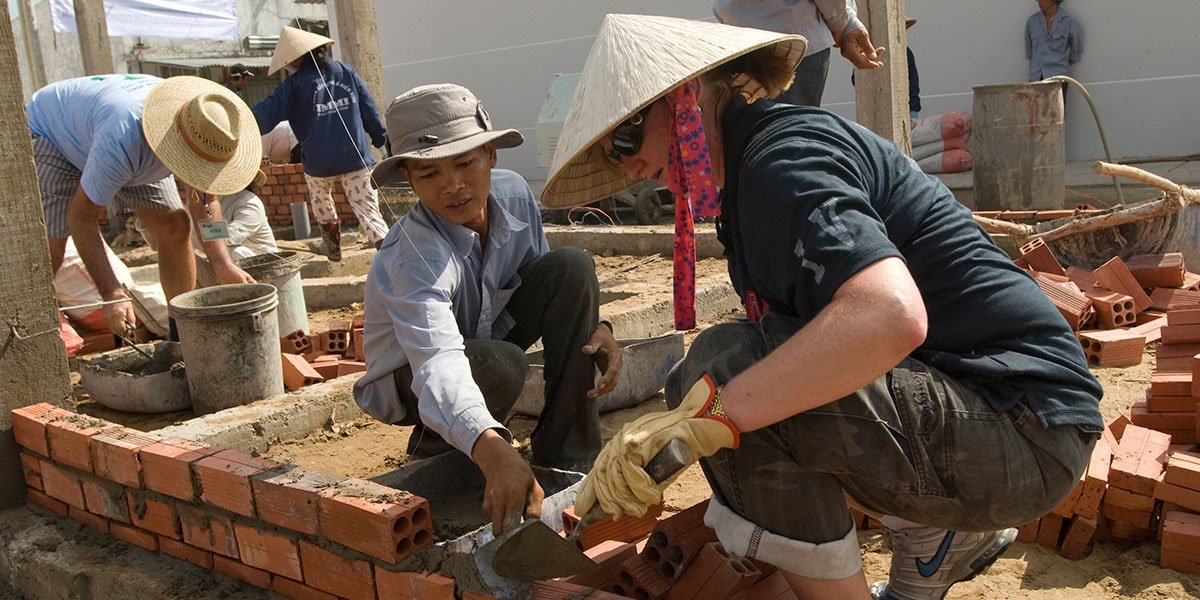 Institutional partners
Institutional donors, foundations and partnerships
We collaborate with institutional partners to provide crucial support across our programmes
Working with Institutional Partners
Our institutional partners collaborate with us across a wide spectrum of projects including:
Helping us respond to disasters.
Building safe, decent and resilient homes.
Supporting communities to understand their housing and land rights.
Identifying need and risks within communities.
If you would like to become an institutional partner, please email hello@habitatforhumanity.org.uk
Current and Past Institutional Partners
Let's work together
If your organisation would like to discuss how we can work together, please contact us at: hello@habitatforhumanity.org.uk
We also work closely with corporate partners such as FitFlop or Expedia on cause-related marketing and funding specific projects.
Related articles