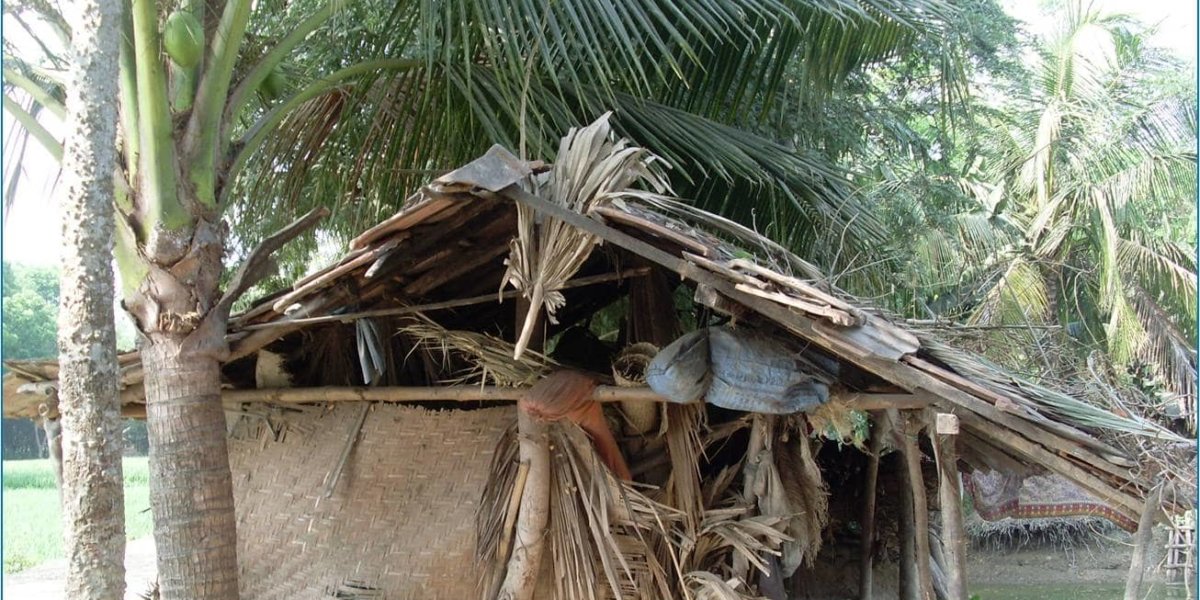 42 year old Josna Begum has been taking care of her family since her husband passed away. It's been a hard journey since then. She raised her only son all by herself, however, she is not strong enough to work any longer and it has become quite impossible for her to do the household work. Her son is now grown up and has his own family. Her sister is 35 years old; she stays with them and helps Josna. Her son is 25 and he is the only earning member of the family. He works from dawn to dusk no matter what the weather is. It's his responsibility to support the family.
They live in a house made of broken bamboo fence and very old tin. Josna knows she needs a bigger house as her son's family lives with them. The present house is not big enough. It's hard for her to think about the future situation of her family. The condition of the present house is not good; it may collapse at any time.
A stable house would be a solution to her present worries and it will hold her family together in future. She does not have the ability to build a new house or even to repair the present one, but when she learned that Habitat for Humanity will provide a new brick house, which will give her social status as well as mental strength to be strong, she has become optimistic. She knows this house will motivate her son to take care of her in the future.
Comments