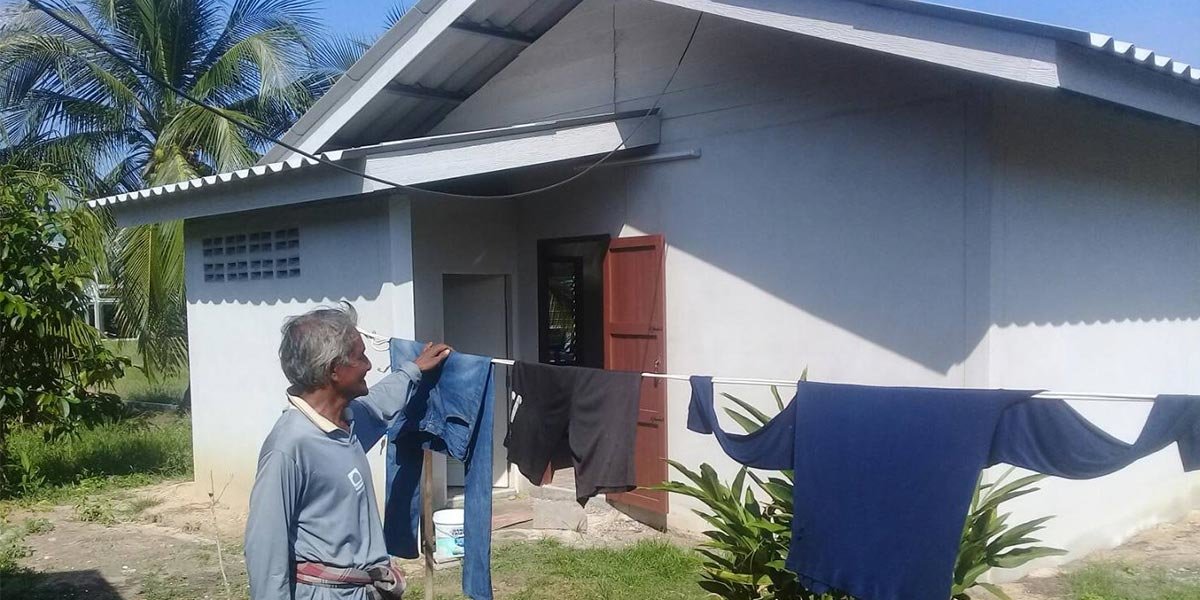 Meet Mr. Mardmuen
Electricity, proper doors and windows: the foundations of a safe, new home
In November 2017, a dedicated group of volunteers travelled to Thailand, where they came together to build a new home for Mr. Mardmuen Panthip and his son.
Mr. Mardmuen had been living in a small 2.5 x 2.5 meter stilt house. The house was constructed from bamboo, wooden floor and zinc sheets for the roof. As the house was so small, with only one room, privacy between father and son was not achievable.
The lack of a kitchen meant that meals could not be cooked within the home, and that food could not be stored there either. This resulted in a large proportion of the family's vital funds being spent on food each day because Mr Mardmuen was unable to cook for himself.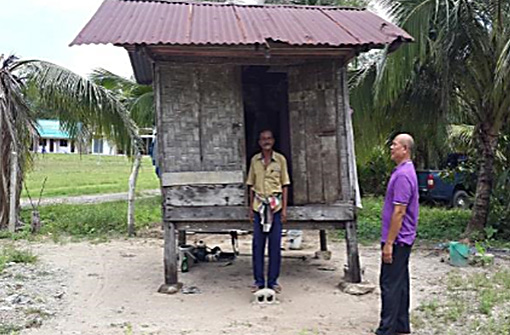 Having to use the bathroom outside in an external outhouse came as a huge inconvenience to Mr. Mardmuen and his son. The materials used in the construction of the original toilet and house meant that the family were living in a house that offered little security, protection from the elements or from theft.
Due to the family's financial situation, Mr. Mardmuen could not afford a new house by himself. Prior to the build, he expressed that he wanted his family to be living in a safer home that would improve their quality of life.
The new home
We are extremely happy to share an update on Mr Mardmuen, his son, and their new home. When asked how the new home has affected him he responded:
"It is more comfortable to live in the new house. Now I can cook and sleep peacefully in my own house. It is very heartwarming".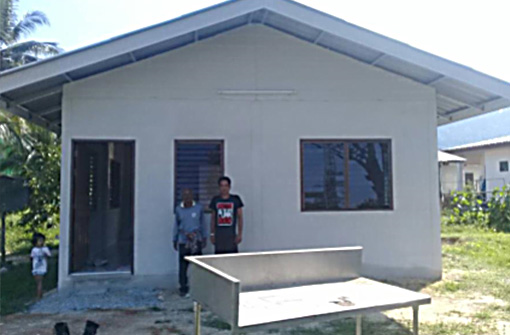 After having lived so long in one room together, the new home contains enough space for the father and son to have some privacy. The home has electricity which has enabled Mr. Mardmuen and his son to cook within their own home. This ability to provide their own meals means that their money can be better spent on other items that they need.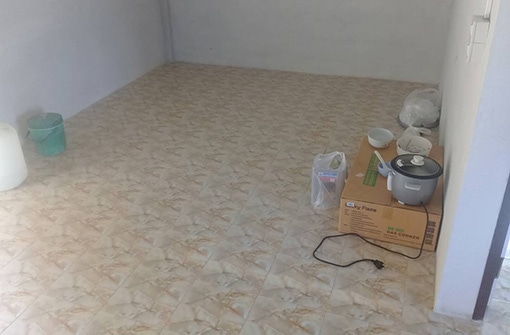 Mr. Mardmuen would like to thank the supporters and dedicated team of volunteers that worked so hard to build the place that he calls home.
"I am very thankful for volunteers and donors who have come and built this house for me. I wish you all have a healthy and happy life."
Thank you for building with us!
Take action