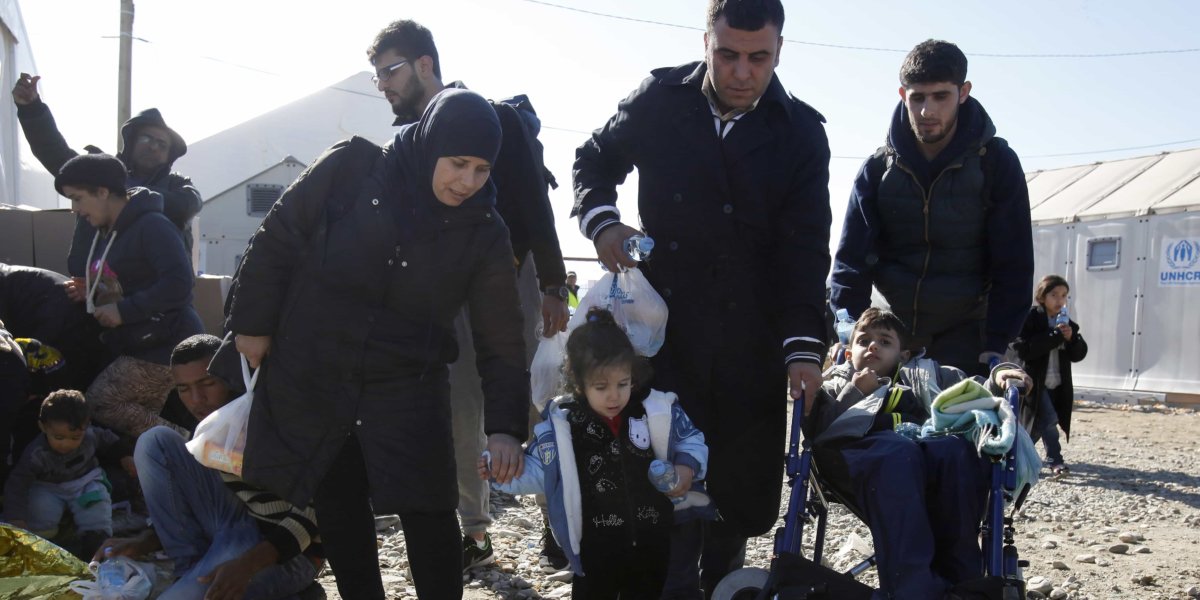 Stories from the Tent: Macedonia Refugees
"Where can I change my baby's diaper?"
A mother with a two-month-old baby crying in her arms arrived at the entrance to the Habitat Tent outside the refugee camp in Gevgelija, Macedonia. This tent is the first decent place refugees experience after entering Macedonia and serves as a shelter while they wait to complete their registration.
As the young mother left, 32-year-old Tagrid Naif arrived with her two children, pushing her seven-year-old son Leis in a wheelchair.
"While we were on the boat I lost the identity paper. With the children we were on the same sheet," said Tagrid.
"I have four children. One stayed with their father in Damascus, Syria. I do not know if they are alive or where they are. We were escaping from the killings in the city and got separated. The other child is also with disabilities, as Leis. They flew by plane to Sweden, with relatives," she explained through tears.
There are no baby changing amenities in the whole camp, no food, water or toilet facilities at the registration areas and refugees are building fires to withstand the cold nights. All refugees pass through the Habitat Tent.  If we could build 10 tents, they would all be filled.
Donate today to help us provide shelters for the most vulnerable worldwide
Comments