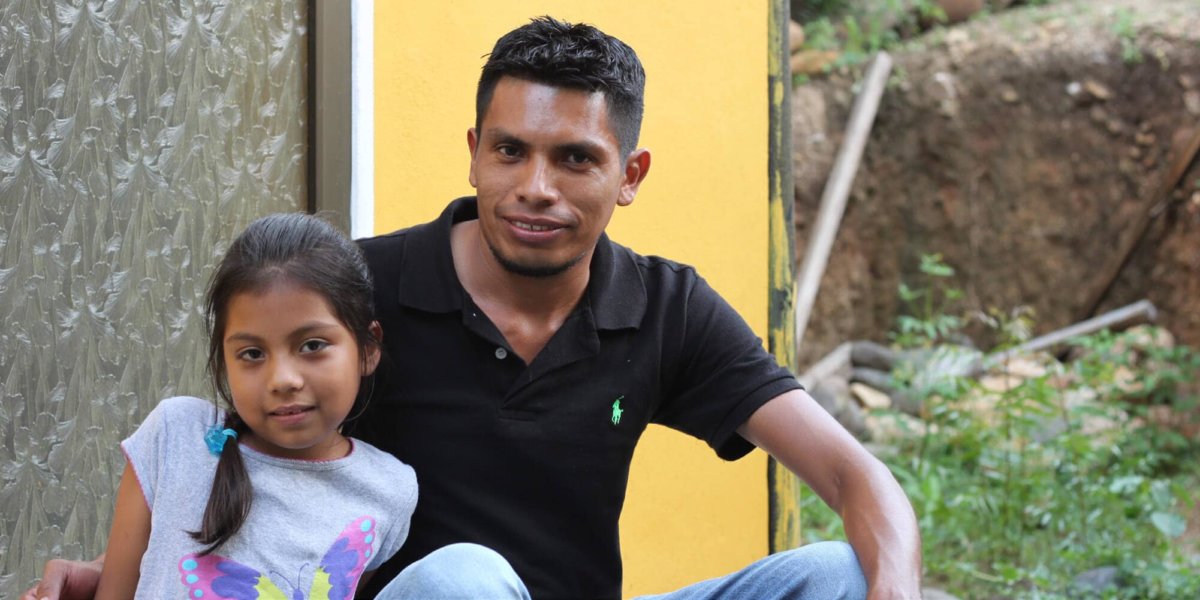 Microbuild Latin America
Latin America and the Caribbean
Number of partners: 21 | Amount: US$32.5 million | Number of countries: 11
Case study: Nicaragua
In Nicaragua, 900,000 people, or 15 % of the total population, lack adequate housing. This demand for sufficient housing has fuelled significant expansion in the Nicaraguan microfinance sector to offer housing loans.
FUNDENUSE
One Nicaraguan microfinance institution that has seen significant growth in its housing product is FUNDENUSE. They provide families in northern Nicaragua with financial services. They fund 7 urban and 13 rural branches and serve 30,000 clients.
Marlon's story
Marlon has benefited from a housing microfinance loan from FUNDENUSE. He lives in Ocotal, Nicaragua, with his wife, Iris, and their 7-year-old daughter, Itza. When the family needed a loan to improve their sanitation needs, Marlon went directly to FUNDENUSE.

Having a new bathroom had a great impact on our daughter. Now she is not scared of going to the latrine when it is dark. Since building their bathroom, we have had more safety and privacy when taking a shower.

Marlon, microbuild beneficiary