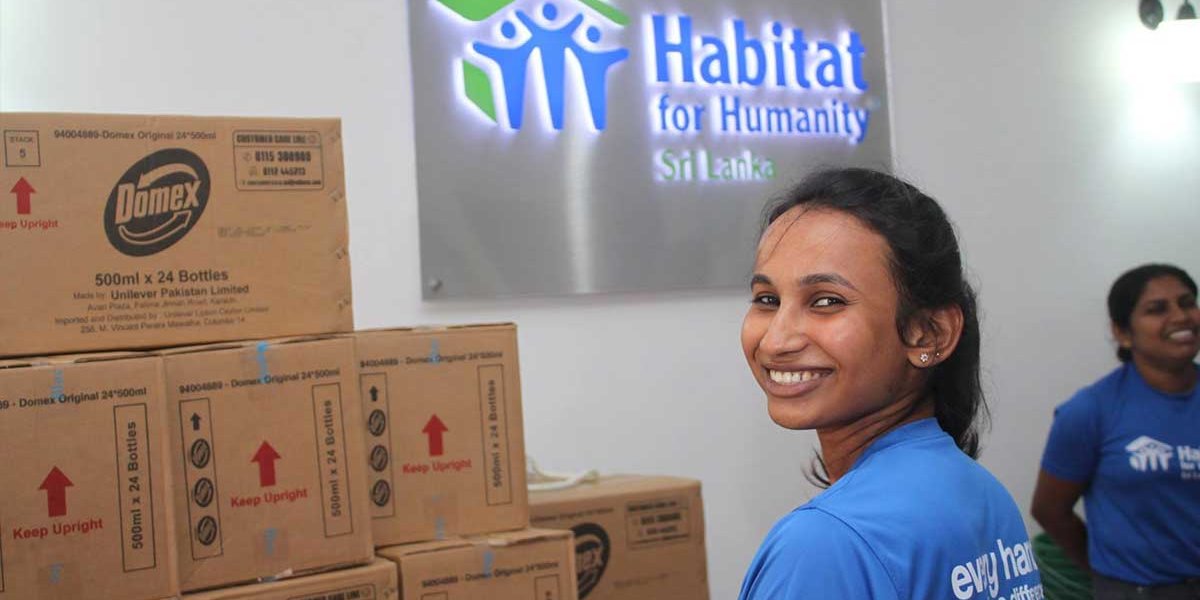 Disaster Relief in Sri Lanka
Humanitarian assistance for cyclones, floods and landslides
As of March 2017, the total number of people we have served in Sri Lanka, whether as part of disaster intervention or our long term programme to end housing poverty in Sri Lanka is:
Eastern Province: 11,763
Southern Province: 3,878
Western Province: 1,534
Central Province: 5,290
North: 874
Total: 23,339 people served
Cyclone Mora (floods & water contamination) – 2017
Cyclone Mora recently took lives and caused thousands to evacuate and lose their homes. The number of people affected in Sri Lanka is on a steady increase, and the aftermath is devastating. Donate to help us respond faster to natural disasters around the globe, as we come together to help rebuild the lives, hopes and homes of those affected.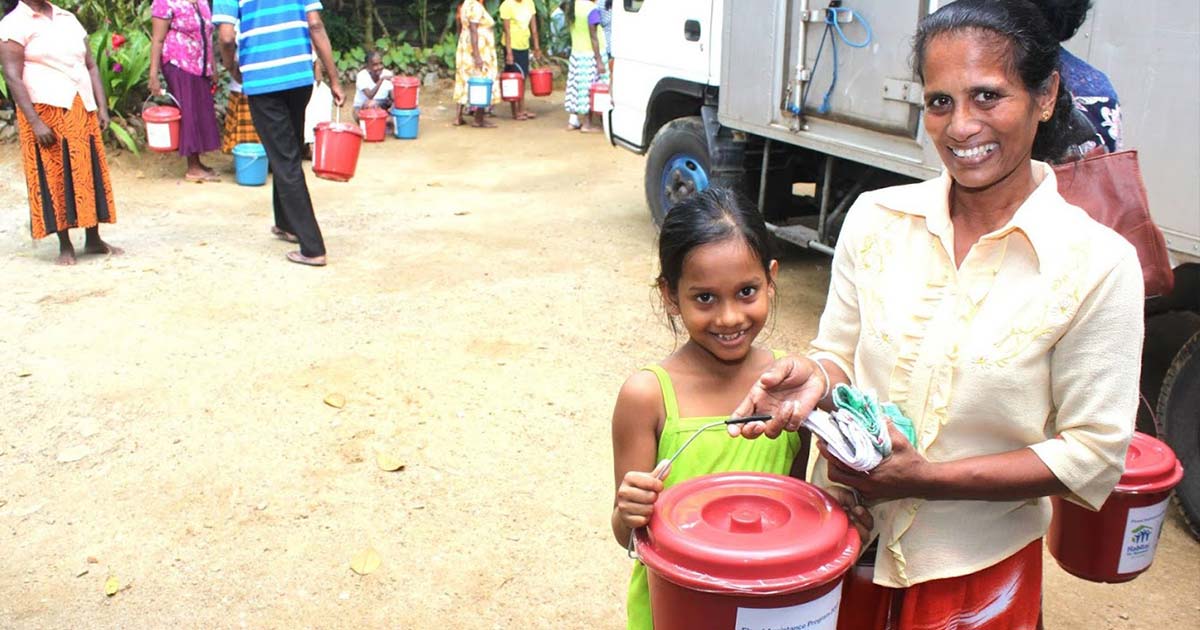 Our office in Sri Lanka partnered with Unilever to distribute 1,000 hygiene kits to families in Kalutara and Galle on the 30th of June, as part of our Flood Assistance Programme. As of 23 June 2017, the extent of the damage caused by the cyclone was:
646,596 people affected
210 victims
Over 18,000 homes damaged
Cyclone Roanu (landslides & floods) – 2016
On the 14th of June 2017 our team in Sri Lanka handed over 80 homes to families affected by landslides and floods caused by Cyclone Roanu in 2016.
The Kegalle Housing Project funded by Alwaleed Philanthropies, enabled HFH Sri Lanka to construct 40 homes in Aranayake, 23 in Deraniyagala and 19 in Yatiyantota for families in need.
Responding to the 2010-2011 floods
The torrential rains that lashed the Eastern Province of Sri Lanka in December 2010 and beginning of 2011 caused severe flooding and affected over a million people. Over 367,000 people were displaced and forced to move into temporary refugee camps.
Habitat for Humanity had an established, highly experienced disaster response team ready to take on the disaster relief efforts.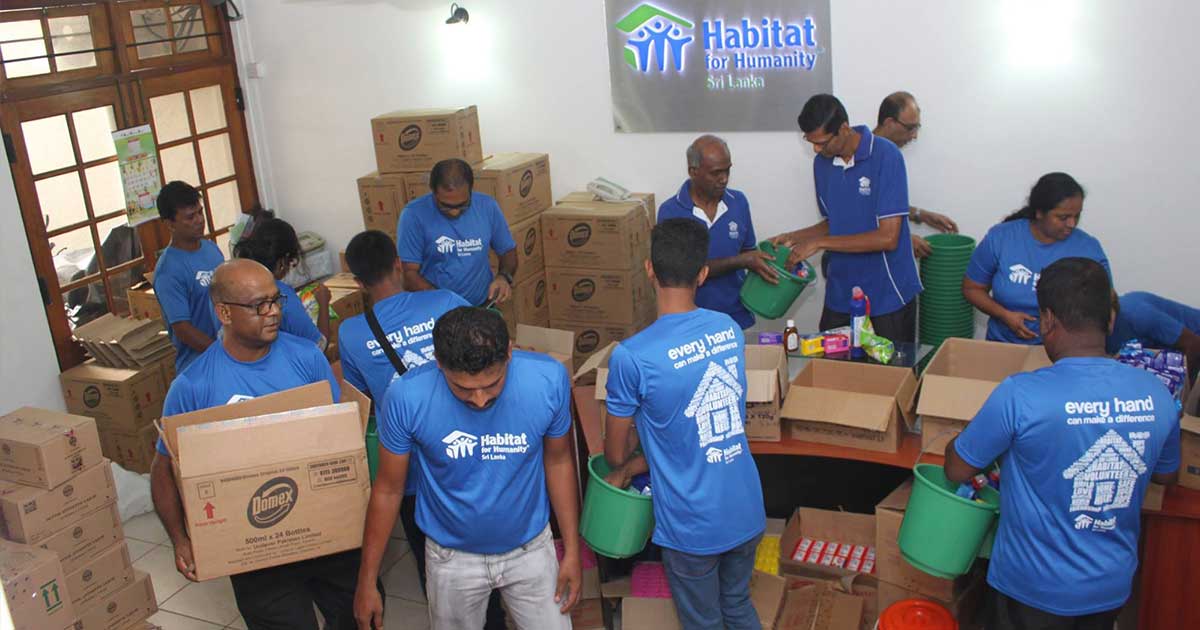 Based at the local Habitat for Humanity Resource Centre, the team immediately began assessing the damage and distributing items to the flood affected families in the Batticaloa District, one of the seven most severely affected districts in the Eastern Province.
With support from Jersey Overseas Aid Commission, Habitat for Humanity was able to assist 738 families affected by the flooding with Emergency Shelter Kits to repair damaged homes and 350 families with House Cleaning Kits to make homes habitable.