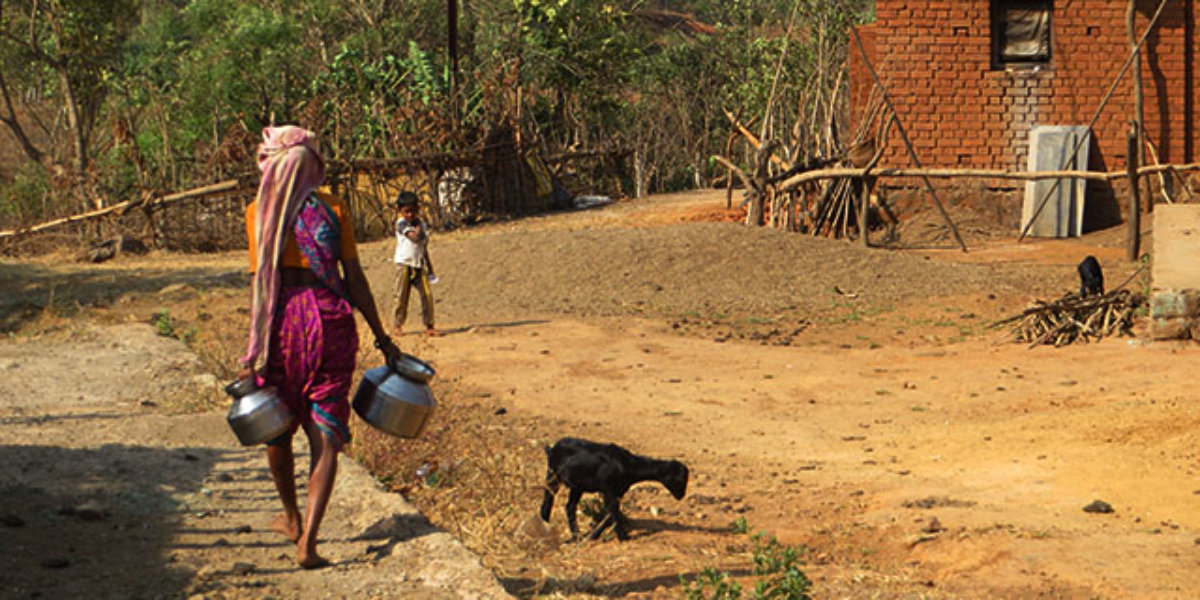 Flood Response in Andhra Pradesh, India
Summary
In November 2009, the Krishna, Tungabatra and Attrie river banks burst which caused massive floods to struck the districts of Krishna, Guntur, Nalgonda, Mehbubnagar and Kurnool in Andhra Pradesh state, India. Approximately 559 villages, including all island habitats, were inundated with floodwater. The floods killed 59 people and left 400,000 people homeless. Low-lying areas along riverbanks were the worst affected. Habitat for Humanity India built 106 new houses and repaired 200 homes to help families affected in Bobbara Lanka, Varpu, Gangivanipalem and Bandikolla Lanka village in Krishna district, as well as Bairmaplly and Korvipad village in Mahbubnagar district.
Timeline
• November 2010 — Assessments.
• May 2010 — House construction and repair work started.
• June 2011 — Project completed.

Background
Low-income families living in villages or low-lying urban areas in Andhra Pradesh were affected the worst, with 100,000 homes damaged by the floods and 180,000 people forced to relocate to safer places or relief camps. The area was inundated with debris and mud. Families lost livelihood opportunities because cultivable lands were immersed and fishing nets and boats were lost. Houses were damaged or washed away and in most areas, water remained for two days before receding.
Project Overview
The Andhra Pradesh government gave approximately US$1,300 through the Housing Board's Awaz Yojana program to families whose houses were washed away.  However,  that was not enough for many low income families to construct a house; an additional US$288 was usually required to complete a house. Families asked a local non-governmental organisation — the Society for National Integration through Education and Humanizing Action — for help to rebuild their homes. SNEHA asked us to be its partner. Together, Habitat and SNEHA constructed 106 houses in Bobbara Lanka, Varpu, K Kothaplalam, Varpu and Bandikolla village in Krishna district.
Although the government had offered support to families that had lost their homes completely, there was no support for families whose homes were damaged. We addressed this need in partnership with SNEHA and another local NGO, the Society for Help Entire Lower and Rural People. With all three organisations working together, we repaired 100 homes in Bobbara Lanka, Gangivanipalem and Bandikolla Lanka village in Krishna district, as well as 100 homes in Bairmaplly and Korvipad village in Mahbubnagar district.

Implementation
The project operated from our Habitat Resource Centre in Chennai. We developed policies on financing, technical and social reporting, with frequent reviews.
Our team and its partners assessed damage to homes and consulted with village leaders before finalising a list of families and then educated home partners about repairs or new core house construction plans. Home partners were selected on the basis of need, land ownership and government lists. Repairs focused on floors, walls, windows, doors and roofs, and included plastering and painting. New houses with a living room, kitchen and toilet were built according to Andhra Pradesh government design with bricks and concrete. SNEHA and HELP built the homes, and we provided technical input, project supervision and a financial contribution to the 306 homes.
Lessons & Promising Practices
• Habitat for Humanity India could not reach more families because of a lack of money.
• Fundraising in India should have started immediately after the disaster in order to secure corporate donations, rather than waiting until the relief phase was over and the rehabilitation phase began.
• Government support was crucial and helped with funding.