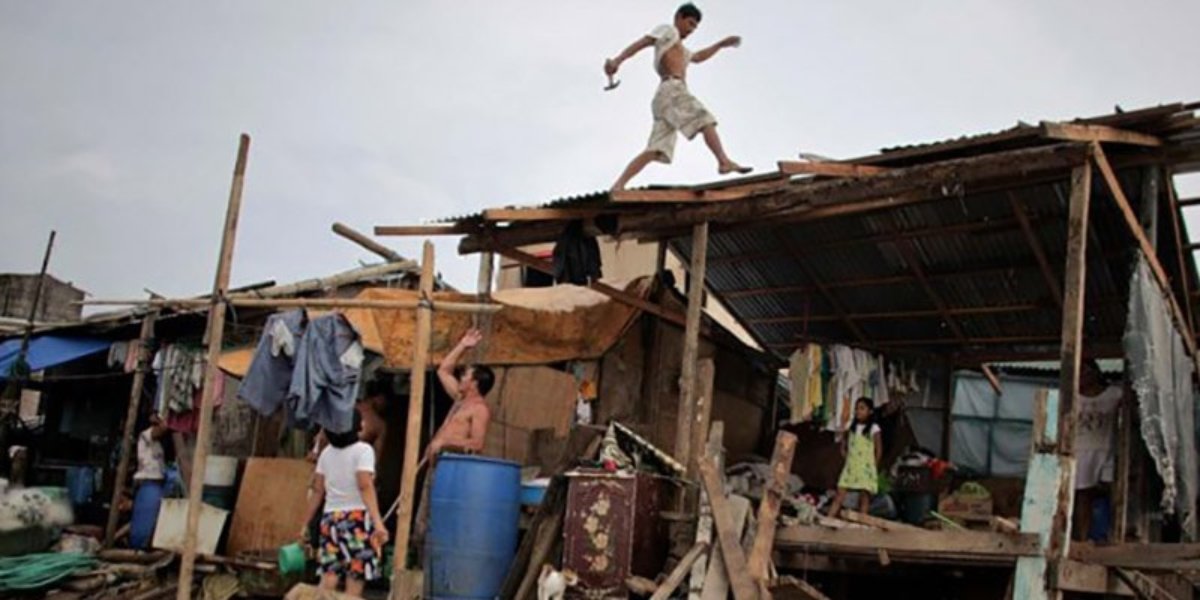 Tsunami Response in Western Samoa
Summary
In late September 2009, a tsunami hit the southeast coast of the island of Upolu in Western Samoa, killing 150 people (including New Zealand tourists) and destroying many homes along the coast. Habitat for Humanity New Zealand approached the Samoan government and offered to be the primary rebuilder of new homes using New Zealand volunteers. By June 2010, the team had sent 600 volunteers to rebuild 91 new homes, or Fale.
Timeline
• Sept. 29, 2009 — A tsunami hit the coast of Western Samoa.
• Nov. 15, 2009 — New Zealand volunteers began building the first house.
• June 30, 2010 — 91 homes completed.
Background
The southeast coast of Upolu was a favourite tourist destination, with many tourist accommodations (Samoan traditional homes with poles and open sides during the day, tarps rolled down at night) on the popular beaches. Villages dotted the coastline and many local residents operated tourist businesses or worked in the industry. On Sept. 29, 2009, an earthquake in the Pacific Ocean caused a 46-foot tsunami to hit Upolu in three distinct waves. The southeast coast was the worst hit, because it had high cliffs directly behind the beaches. The waves hit the cliffs, then instead of continuing inland, washed back toward the beaches and destroyed many buildings weakened by the first wave.
Project Overview
Roughly 350 new homes needed to be rebuilt to replace those destroyed by the tsunami. Many Samoans were afraid to rebuild on the coast, fearful of another tsunami, so the government tried to build roads and infrastructure inland in the hills behind the coast. The capacity of the local building industry for massive reconstruction was minimal, as was transportation, labour, water and electricity for construction.
Implementation
Within 24 hours of the tsunami, we decided to help Samoa, and staff members were in Samoa within three days. They met with the Samoan prime minister, other elected officials, building material suppliers, village chiefs, the United Nations' Office for the Coordination of Humanitarian Affairs and NGOs. In New Zealand, the office was swamped with offers to volunteer. By the end of October, the Samoan government had approved Habitat as the primary shelter provider; by mid-November house plans were drawn, suppliers chosen and volunteer teams booked. We arranged volunteer accommodations in the church hall in the village of Lepa in the middle of the area that was hardest hit, housing up to 70 volunteers at one time.
The first volunteer team built a block with toilets and showers, and renovated the kitchen of the hall. Women from Lepa were hired for the next eight months to cook for the volunteers. A Habitat Resource Centre was established near the hall as Habitat's base of operations and served as storage for tools and materials and as a prefabrication factory. As cash became available, four-wheel drive trucks and tandem trailers were bought in New Zealand and shipped to Samoa. New Zealand volunteers travelled in teams of 25 per week and stayed for two weeks. Teams overlapped so those who had been there one week could instruct the new teams.
Funding for project management, vehicles and tools was provided by World Vision New Zealand and church groups. Local charity Caritas Samoa and local cellphone business Digicel provided funding for the 91 Fale. Air New Zealand halved the price of round trip airfares to Samoa for volunteers; volunteers paid their own way and costs were kept very minimal with no donations solicited.
Lessons & Promising Practices
• Our immediate response was essential to all aspects of volunteer recruitment, fundraising and liaison with the government and NGOs.
• We started with nothing but completed the project with surplus funds, surplus tools and vehicles, extreme goodwill with the people and government of Samoa, and a massively increased awareness and profile in New Zealand. This was our journey of faith.
• We formed multiple ongoing partnerships with NGOs as well as Samoan and New Zealand corporations and donors.
• We built excellent relationships with the media.
• We have US$40,000 worth of tools and US$40,000 worth of vehicles remaining, which we are keeping in Samoa as a rapid response kit available for future DR work in the Pacific Region.
• We have the opportunity for further disaster mitigation work (cyclone strapping) and new housing for lower income families.
• We gained our first DR experience. Now we are establishing strategies and capacity to be the primary shelter provider for DR in the Pacific region.
• We were surprised at the extent to which we enabled and oversaw mass volunteer engagement; this has prompted us to aim higher in plans for sending volunteers overseas, whether on Global Village trips, big builds or DR work.
• We learned capacity limitations; for instance, we received the funds for vehicles in time to get them to Samoa when the project was half finished. Nonetheless, there was no other way of doing it and it all worked out.
• We learned about striking a good balance between empowerment and efficiency. Too much emphasis either way led to lesser outcomes in the other.