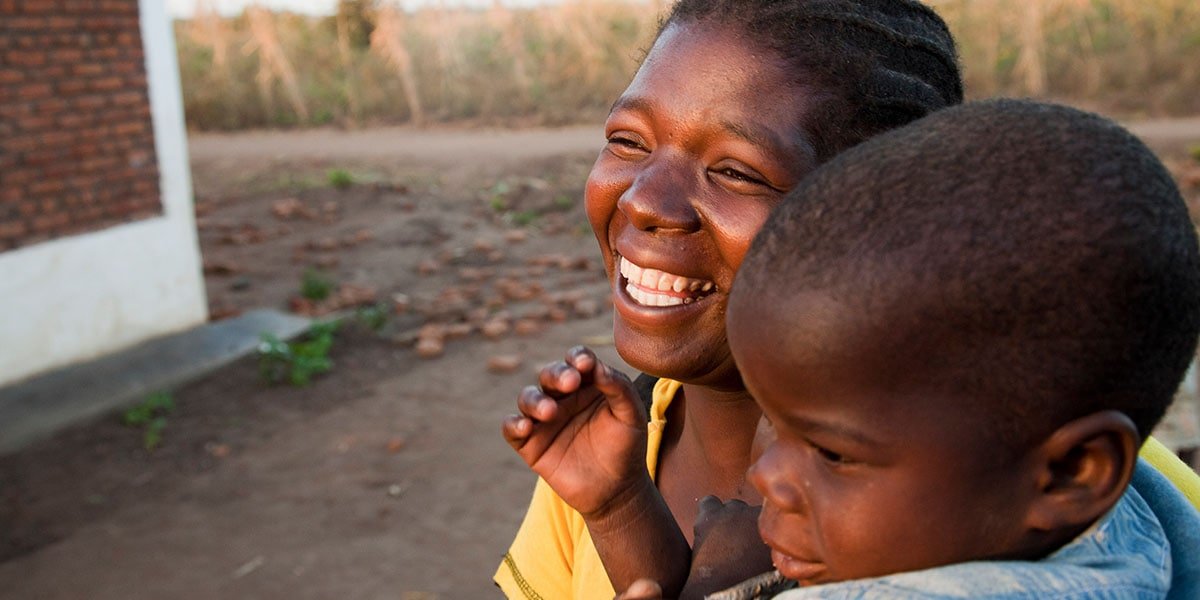 Homes for Orphans and Vulnerable Children in Malawi
Through the construction of new homes, and the renovation of existing ones, our "Orphans and Vulnerable Children" programme in Malawi strives to improve the living conditions of children that have lost their parents and caregivers due to the HIV/AIDS epidemic.
Famous for the broad, friendly smiles of its people, and the vast beauty of its landscapes, the southern African country of Malawi is known as the "warm heart of Africa". But Malawi also struggles with widespread poverty and the devastating effects of HIV/AIDS.
Meet Rhoda Kameta (25), caring for her sister's orphaned children
Rhoda has been caring for her nieces (Janet & Christina) and nephew (Victor) since her sister, the children's mother, died of HIV and AIDS related sickness.  Rhoda's own son passed away in 2010, and her husband abandoned her. She earns very little income doing odd jobs around the village, like cultivating her neighbours' land for $2 a day whenever they need the help.
"Being a mother is more about what you do to care for the kids, than it is just about having given birth to them. The fact that these are my sister's children is what keeps me going. I had to take care of them even though I couldn't meet all their needs." (Rhoda Kameta)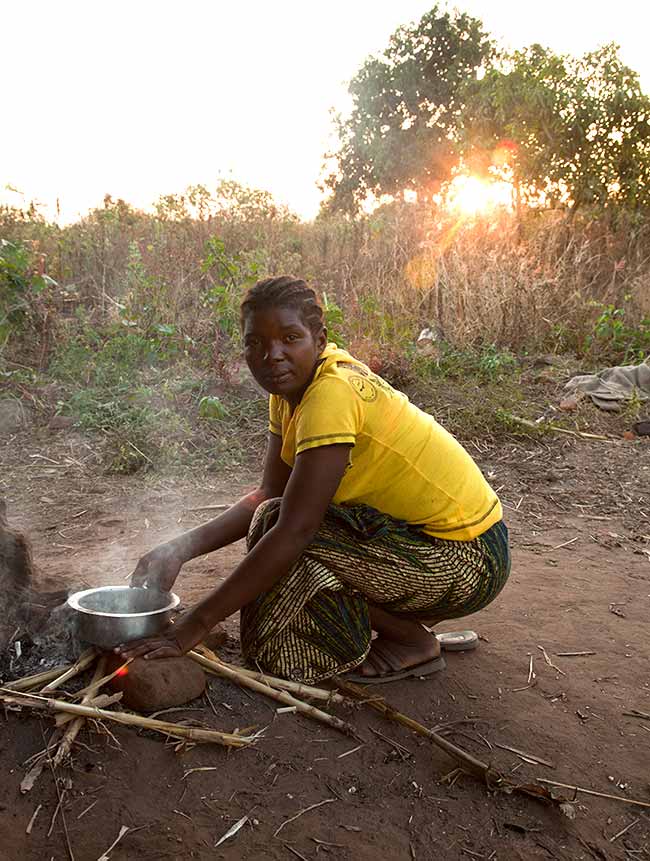 Twenty-five year-old Rhoda Kameta began caring for her nephew and two nieces when their parents died of HIV/AIDS-related illnesses.
The family was living in an unhealthy structure with a mud floor and leaky thatch roof when Rhoda sought assistance from Habitat for Humanity Malawi's Orphans and Vulnerable Children programme.
"I was hoping that we would be blessed, which has now come true. We were in a bad house before, but now I have a good house.
I believe that our loved ones who have passed away still watch over us. Because we have this house I know my sister's spirit is with us." (Rhoda Kameta)
Maggie Gambatu (12), caring for her grandmother
Maggie Gambatu rises early each morning to fetch water and tends to her family's small garden. At 12 years old, she works very hard to care for her younger siblings. They have been living with their grandmother Marita since they lost their parents to HIV/AIDS.
Marita is unable to walk and therefore cannot earn an income or help much with household work. She finds it uncomfortable to use a chair or cane and usually crawls from the bedroom to the veranda each morning. Through partnering with Habitat for Humanity Malawi and recieving a new home, some of Maggie's burden has been lifted.
"We used to live in a house that leaked because it had a bad roof. I love this new house because of the cement floor and the metal roof. We are now safe because we don't get wet when it rains. Our friends ask us why this house was built for us because it's the most beautiful house in the village. So I tell them it was by the grace of God."  (Maggie Gambatu)
Many children served by the programme have only a single parent, or an elderly, sometimes disabled, caregiver for support. For others, the oldest sibling serves as the head of the household. For these children, there is little hope that they will be able to improve their situation.
Through the construction of new homes or the renovation of existing structures, our "Orphans and Vulnerable Children" programme in Malawi strives to improve the living conditions of families, thus improving their overall quality of life. This increases their attendance and performance at school, which helps set the foundations for a brighter future.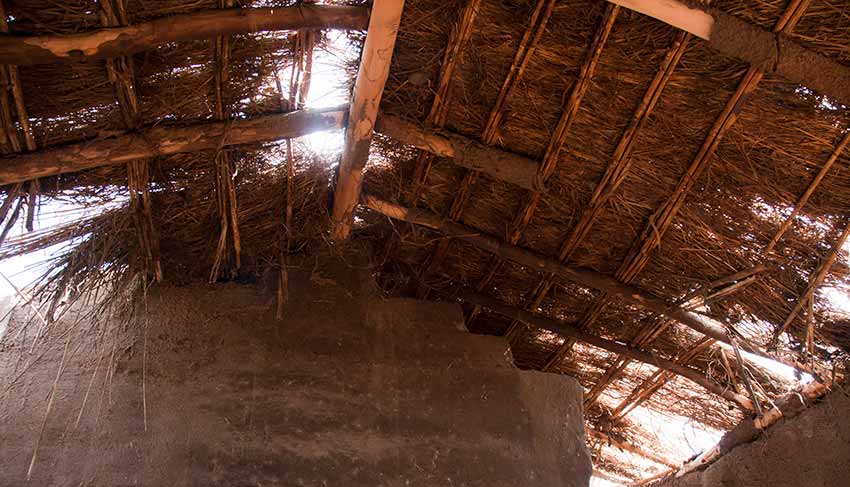 Suzan Chimaliro, focusing on school again
"When I heard that a house would be built for us, I was so excited I gave my friend a high-five!" (Suzan Chimaliro)
Suzan Chimaliro has suffered much loss. Six relatives have died over the last few years. She misses all of them dearly and wishes they could have experienced a better life with her in her mother's Habitat home. With a new sense of comfort and stability, 12-year-old Suzan has been able to refocus on school and has been studying the subjects she loves.
"I like reading the Chichewa language, social studies, life skills, and a bit of English. When we were living in the old house, we worried rain would ruin our things — especially our uniforms. But we don't worry about that anymore. Our school performance has improved since we moved into the new house." (Suzan Chimaliro)
Fighting for homes, land and a healthy life
In addition to construction and renovation, we also invest in the children's future. This includes comprehensive training for new homeowners on:
Health and hygiene (e.g. prevention of malaria, cholera & typhoid)
Maintaining legal ownership of their home through securing land rights
Through all these efforts many families have regained a sense of normalcy and hope.
"I was very excited when we first got into the new house; I'm still excited today. I'd like to thank Habitat for this house; it brought a bright spot to this village. It's true, there is a lot of poverty in Malawi. People live in bad, leaky houses without enough room to sleep. My wish is that in the future, everyone in this community will have a nice house like mine." (Rhoda Kameta)
Take Action
Related
Comments