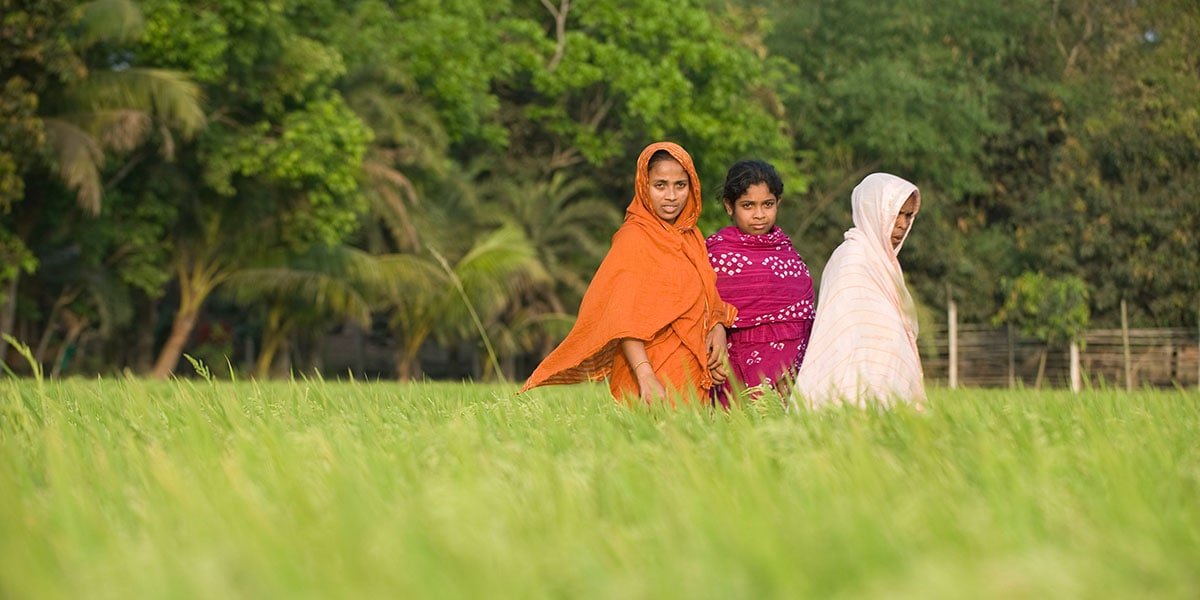 Urban Poverty in Bangladesh:
New Homes, Dignity & Education
The Debborma family and 20 others will now find new hope in a healthier, happier community thanks to new homes built by local workers and volunteers to help tackle extreme urban poverty in Bangladesh.
Living hand to mouth with no income security, Panjoboti Debborma worked as a fruit vendor and the little money he made for his family, went on his children's education.
Tackling urban poverty & slums in Bangladesh
Bangladesh is home to nearly 160 million people. Roughly 64 million of them live below the poverty line and the Debborma family were among the most disadvantaged.
The family was selected to be part of our project through which they, along with 20 other families, received safe and durable homes, a tarred road and new drainage systems. Now, Panjoboti, her husband Narendra and their children share about their living conditions before and after receiving their new home.
What follows is a transcription of the video featured below. 
Panjoboti Debborma: We have no garden, no land, and little income. We live hand to mouth. That is why I am worried about our future.
Narendra Debborma: I wake up early in the morning. At about 3 a.m., I take my cart and go sell fruit at the market. After that, I have my breakfast and then go work in the lemon orchards. First, I will spend my time weeding in the lemon garden.
"Then I pluck lemons, but it if is foggy we can't pluck lemons.  I finish working around sunset, come back, take a shower, and rest at home."
"If we do not send them to school, what is their future?"
Panjoboti Debborma: We run our family on the little money that we earn. From the little money, we also spend some on our kids' education. If we do not send them to school, what is their future?
"I am illiterate, and so is my husband. That is why, though it is difficult, we send them to school. We didn't have a chance to learn when we were kids, but they are getting the chance. I am so happy that I can send my kids to school. You know? When they come back from school, I also feel good. I feel a little lonely until they come back from school. When they come back, I feel that my house is full.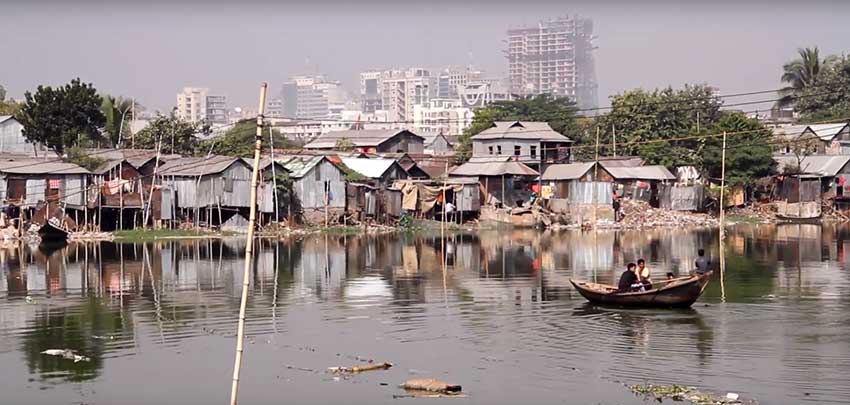 "We manage to sleep here together in this tiny spot. We have no other choice. I get scared during the rainy season because the water comes in and gets everything wet. It is too difficult to stay at home. While cooking, the smoke makes it difficult for me to stay in the house as well.
"My kids say, 'Mum, Mum, people are building good houses. Can't we build one?' I say to the kids, we are spending all of the money that we earn during the day. Kids, we are barely surviving. If we eat in the morning, we may not eat in the evening."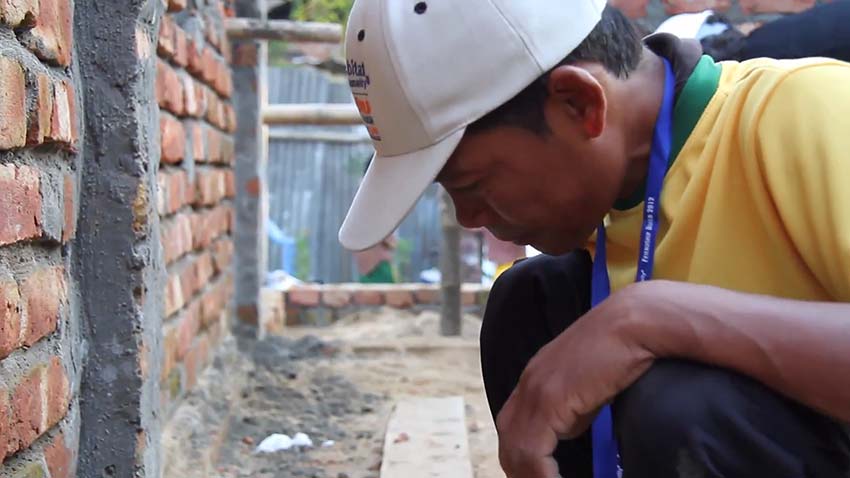 John Armstrong (national director of Habitat for Humanity Bangladesh): We're in Doluchara village, where we're conducting the Friendship Build in Bangladesh. We've got about 75 volunteers here. We're going to be constructing a total of 21 houses in this village. We've completed a road, a new drainage system, community toilets and a tube well.
Betsy Weyer: The homeowner works with us on the house every day. He's hauling mortar around and carrying things and getting us anything we need. (Read more about sweat equity here)
Panjoboti Debborma: I worked with them. I fastened nuts and bolts with them. They said, 'You are a hard-working man'. I told them, 'My kids can live here forever in this house. I am so happy about it'. They have built this house for the future, and this is a big thing for me.
"We could never build this type of house in our lifetime. We are full of happiness now." 
This post was produced with the financial support of the European Union. Its contents are the sole responsibility of Habitat for Humanity GB and do not necessarily reflect the views of the European Union.
Take Action
Related
Comments