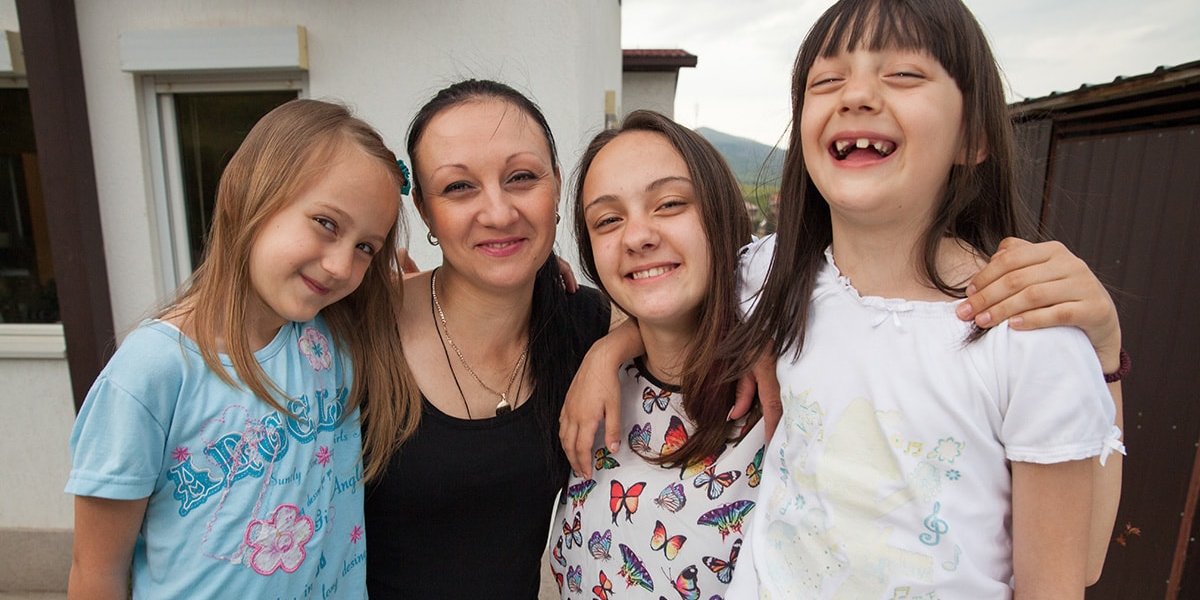 How We Build Affordable Homes
A formula to beat the housing crisis and create strong communities
The need for affordable, social housing
Since 1976, we have helped 13 million individuals and families achieve strength, stability and self-reliance through shelter.
We want as many people as possible to have access to safe, decent housing, which is why we have carefully developed a system of qualification and maintenance for those applying for, or in the process of obtaining a new home.
This system has been refined over time (since 1976) to ensure that the families are committed to improving their lives, not only through housing, but by training in new skills, opening their own businesses, and becoming financially independent. In the end, we never only build homes. Rather, we ensure that we build strong, self-reliant communities where:
New markets and jobs can flourish
Skills are passed on to everyone (e.g. we train women in masonry, building techniques & financial literacy)
Children can grow in a safe environment to study, free from the threat of respiratory diseases or worms
But how does it all work? How does a family qualify for a "Habitat home"?
How to qualify for a Habitat home
1. Families invest an initial downpayment
…and make affordable monthly mortgage payments toward the cost of their house (via not-for-profit micro-loans).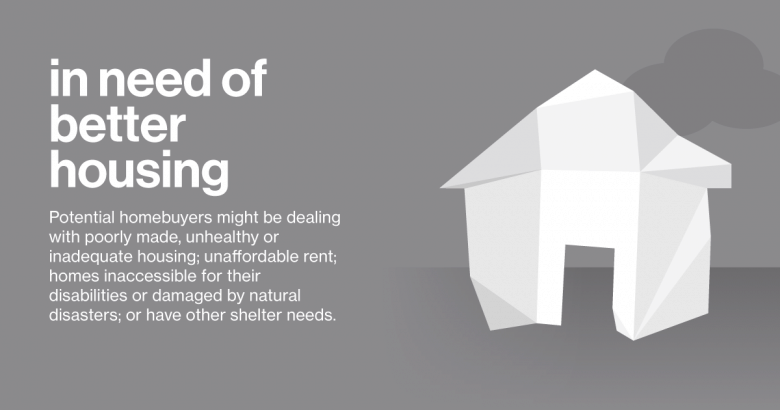 Microfinance is a type of banking service that is provided to unemployed or low-income individuals or groups who otherwise have no other access to financial services.
Microfinance loans have relatively short repayment periods, small loan amounts and little or no collateral required. They may be provided by a bank, non-bank financial institution, cooperative, non-government organization or other legal-regulated entities.
2. Families contribute sweat equity
…or their own labour, to build houses, including their own, in the community. We also have a special homeownership programme for families who do not have the means to access social housing.
Sweat equity is a term used often when talking about the creation or building process. It's about doing the work — the hard work — to bring an idea to life.
It's the future homeowners opportunity to commit time and hard work to their new home.
It's not a form of payment, but an opportunity to work alongside volunteers who give their time to bring to life a family's dream of owning a home.
3. We provide health, job and finance
…skills training to ensure that the families become well settled in their new locations and have work to support themselves.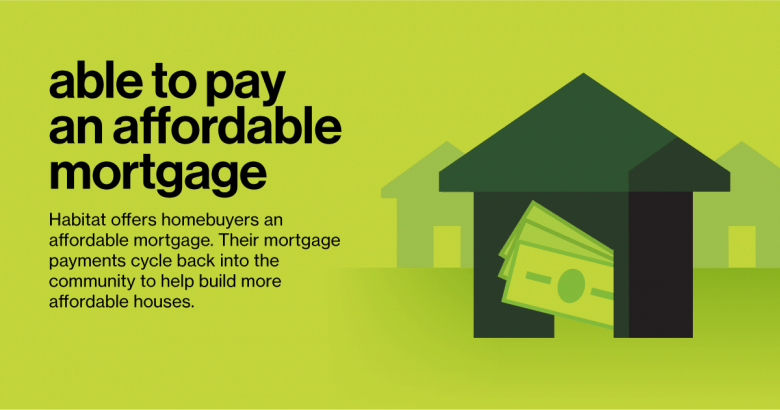 Future Habitat homeowners participate in financial education classes (e.g. through our Women Build programme), often before the building process even begins.
Homeowner classes — learning how to manage a home or finances — also count as sweat equity. Families invest their time in the long-term success of their homeownership.
During these financial education classes, we'll cover topics such as budgeting, credit cards and credit reports, debt and loans, saving, investing and planning for the future, emergency situations, as well as Habitat homeowner mortgages. Gaining a more in-depth understanding of these important concepts will become part of a tool belt you can use to build a better future.
Building affordable, social housing worldwide
Looking at our building statistics, we realised something that no one at Habitat for Humanity was (oddly!) talking about: that we're building homes faster than ever! We've built 500,000 homes between 2011-2016 alone.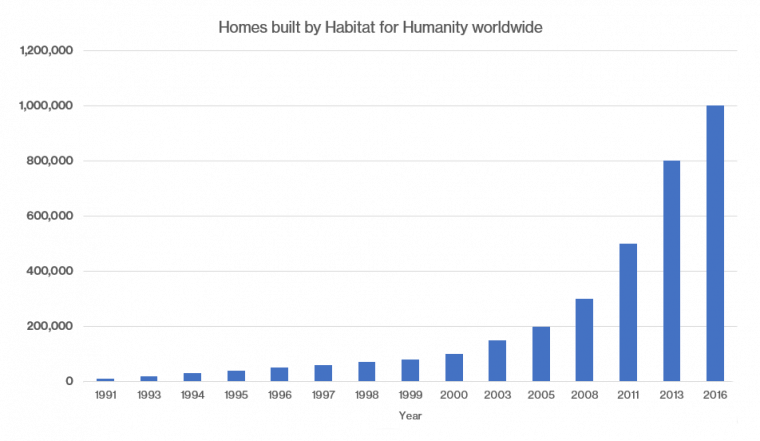 While reaching +1 million homes is a great achievement in itself, we know it's only a drop in the ocean of the current global housing crisis. That's why we're working hard to scale up new programmes such as:
Microfinance, to allow the poorest families to access nonprofit micro-credit to improve and extend their homes;
Global advocacy, via our Solid Ground campaign, lobbying governments across the world to put affordable, social housing at the top of their agenda;
Raising awareness of urban poverty, via our new Cities for All campaign, which complements our global lobbying effort.
Take Action
Related
Comments
One response to "How We Build Affordable Homes"