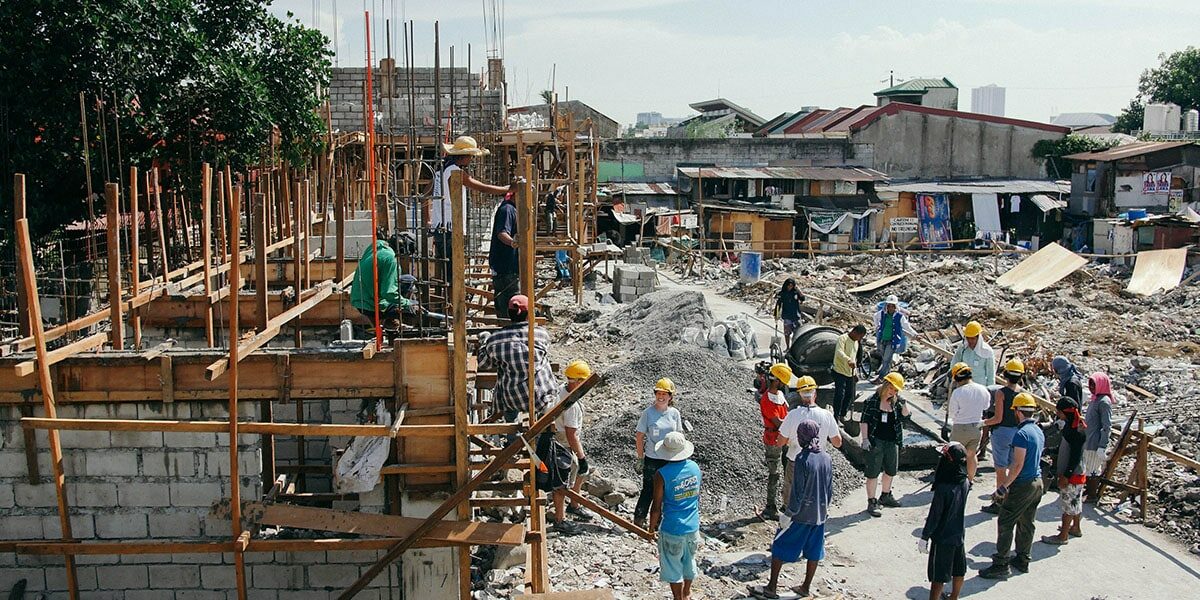 Fighting for cities that work for everyone - an awareness raising campaign on urban poverty and slums
Sign up to our e-news
Giving a voice to the most vulnerable
Cities for All is a part of the Build Solid Ground campaign - a joint project consisting of 14 partners funded by the European Union. Our goal is to raise awareness of issues related to extreme urban poverty such as land rights, gender equality, urbanisation and social inclusion.
Four themes to explore

Slums
Today, 1.6 billion people live without adequate shelter and the U.N. expect that 1 in 4 people will live in slums by 2030. We will talk about the challenges and solutions that exist to tackle the growth of informal settlements worldwide.

Land rights
As cities and land become ever more expensive, land rights have become a great source of conflicts between communities, cities & property developers. Forced evictions are pushing people out of their homes and into living conditions that are far from safe or healthy.

Gender equality
Women own less than 20% of the world's land. In dozens of countries around the world, it is illegal for a woman to own any property or land. We will investigate what's being done to address these issues and how local groups are fighting to get control of their lives.

Urbanisation
On top of taking a local approach, we also want to engage in a conversation with experts worldwide on social and affordable housing policies. We will look into the best ways to develop urban areas in a way that is inclusive and fair.
As part of the project, we will produce a series of documentaries over the next three years. Our goal is not only to tell the stories of these people, but also to let them tell the story themselves and allow you to interact with them in a variety of ways:
The documentaries are only the beginning. They will form the basis for the conversation but we will also publish lots of new stories every month, from podcasts to blog articles and short animated videos.
Follow us on social media to receive the latest news from the campaign!
Watch our first interactive documentary
A project funded by the European Union

This webpage was created and maintained with the financial support of the European Union. Its contents are the sole responsibility of Habitat for Humanity GB and do not necessarily reflect the views of the European Union.
Sign up to our e-newsletter
Keep up to date with the campaign! Be the first to know when we release new videos, articles, podcasts as well as petitions.
Sign up here
We use cookies to improve your web experience. By continuing to use the site, you agree to the use of cookies. more information
The cookie settings on this website are set to "allow cookies" to give you the best browsing experience possible. If you continue to use this website without changing your cookie settings or you click "Accept" below then you are consenting to this.