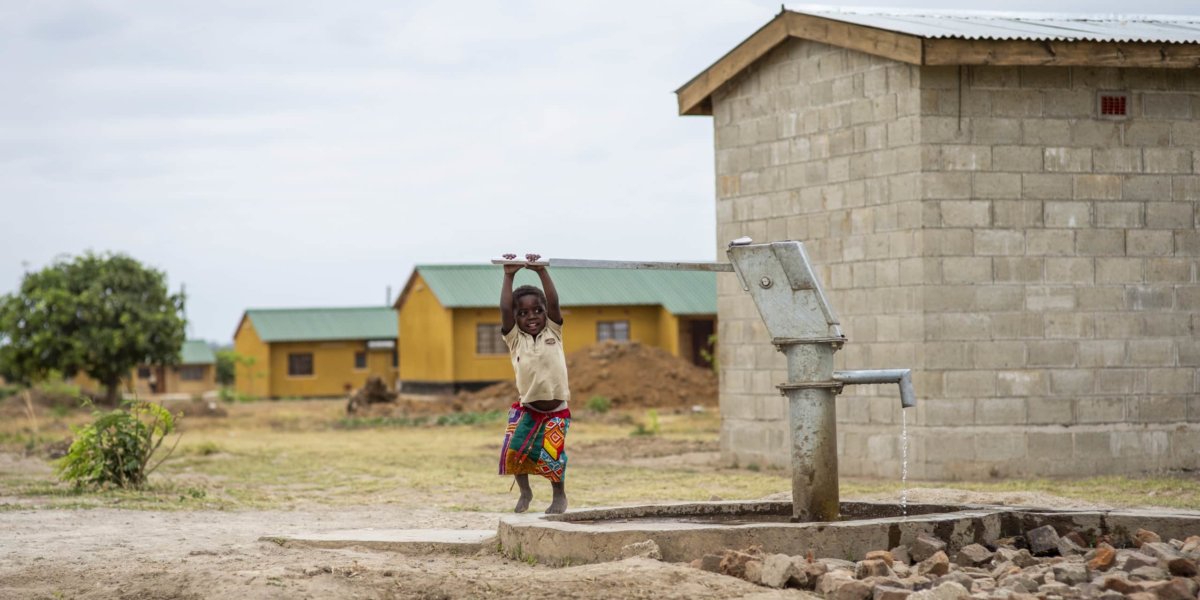 Water and Sanitation
Habitat for Humanity's vital Water and Sanitation programmes are preventing diseases around the world.
The global spread of Coronavirus is an important reminder of the critical importance of access to clean water, sanitation and hygiene.
More than 2.2 million people die each year from diseases associated with lack of access to safe drinking water, insufficient sanitation, and poor hygiene. Without a protected drinking water source, a proper toilet or latrine and hand-washing facilities with soap and water billions of people are vulnerable not only to Coronavirus transmission but numerous infectious diseases.
This is why Habitat for Humanity' housing programmes go hand-in-hand with access to safe, drinkable water and effective sanitation and hygiene.
From enabling communities in Ethiopia to gain access to clean water, and hygienic sewage systems to building proper toilets in India, and supporting hygiene education in rural communities in Cambodia, we work holistically and our Water and Sanitation programmes help to ensure that the homes we build have safe, decent facilities for a family to stay healthy and be able to live their lives to their fullest.
So, while you are at home self-isolating, we want to share with you stories of how other communities around the world are staying safe using resources that have provided over the years from Habitat for Humanity.
Click on a country below to find out more about Habitat's Water and Sanitation interventions around the world.
Take Action
Related
Comments