Housing Programmes in Lebanon
For nearly a decade, war has consumed the Syrian nation causing over 5 million people to flee to the surrounding countries. Over time, Lebanon has accepted nearly 2 million Syrian and Palestinian refugees. The refugee population now makes up 30%, filling a country that is 20 times smaller than the UK to the brim. Although the situation in Syria has started to settle, there remains a general sense of despair, and lack of hope from hosts and refugees alike that the Syrian refugees will ever be able to return.
Despite Lebanon's own healing wounds (its most recent civil war only ended 20 years ago) the country's adaptability and resilience in response to the war in Syria and influx of displaced families has been remarkable.
Our work in Lebanon has supported the efforts of the Lebanese government and other agencies working in the country to provide refugees with a safe place to call home.
Besides the 12 main camps that Lebanon has ringfenced to host their refugee communities, there are hundreds of smaller settlements scattered all over the country. Many are severely overpopulated and are in a state of general despair, but by making small renovations and improvements to abandoned, temporary, or war-torn homes, Habitat for Humanity in Lebanon has supported over 30,000 people.
Sahab, Rasha, Inaam: stories of refugee women breaking barriers in Lebanon
Around the world, women face unimaginable daily struggles. Whether it's fetching water for their family, fighting for their rights to land, or escaping war.
In 2019 we met refugee women in Lebanon who are living all of these realities. Often alone because their husbands have died or abandoned them, or with extra children to care for as their families are not able to.
These stories should be headline news. The turbulent pasts of these women, their scars, and memories shared so that they can receive recognition for their efforts and justice for the atrocities that they face every day.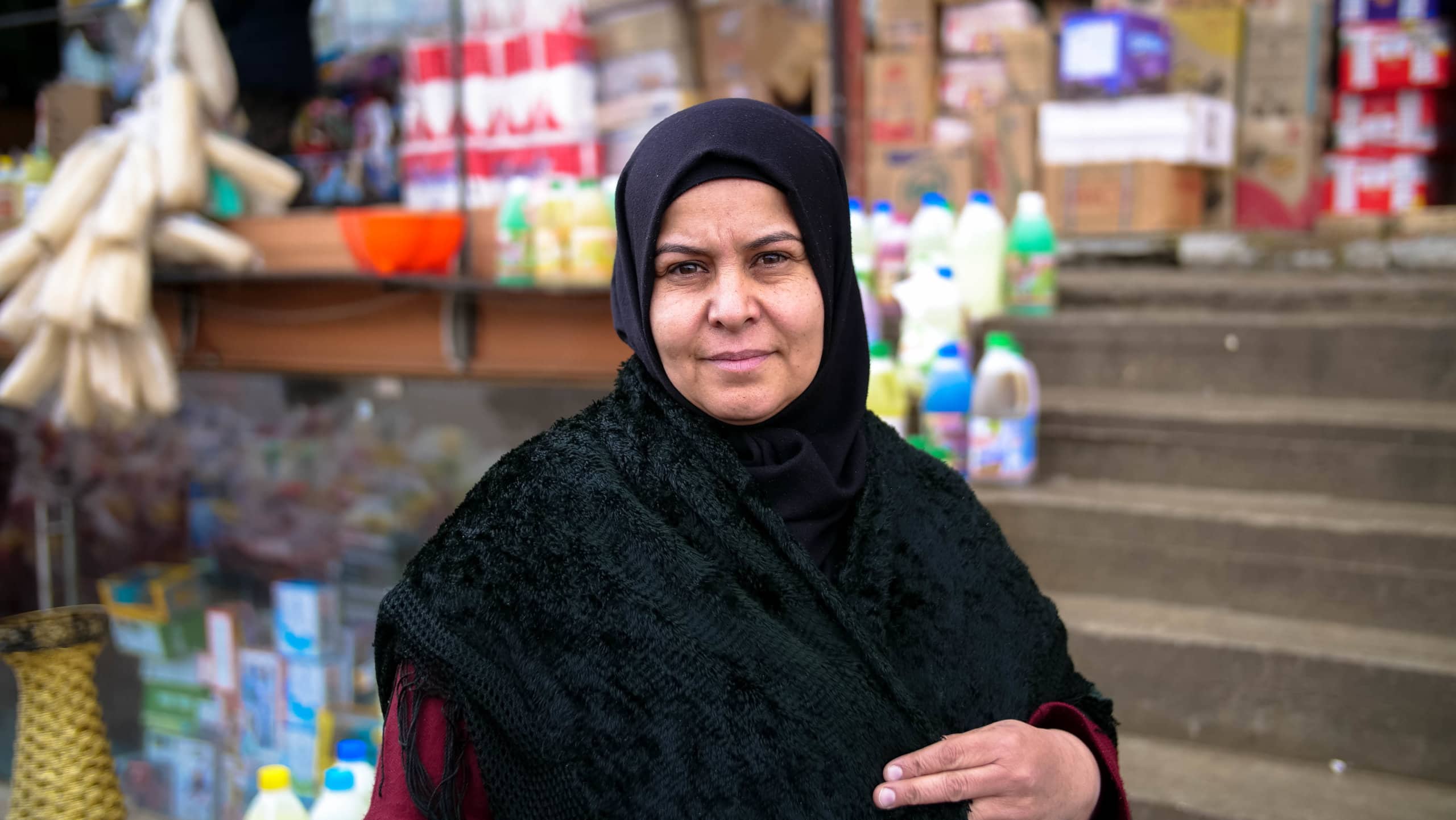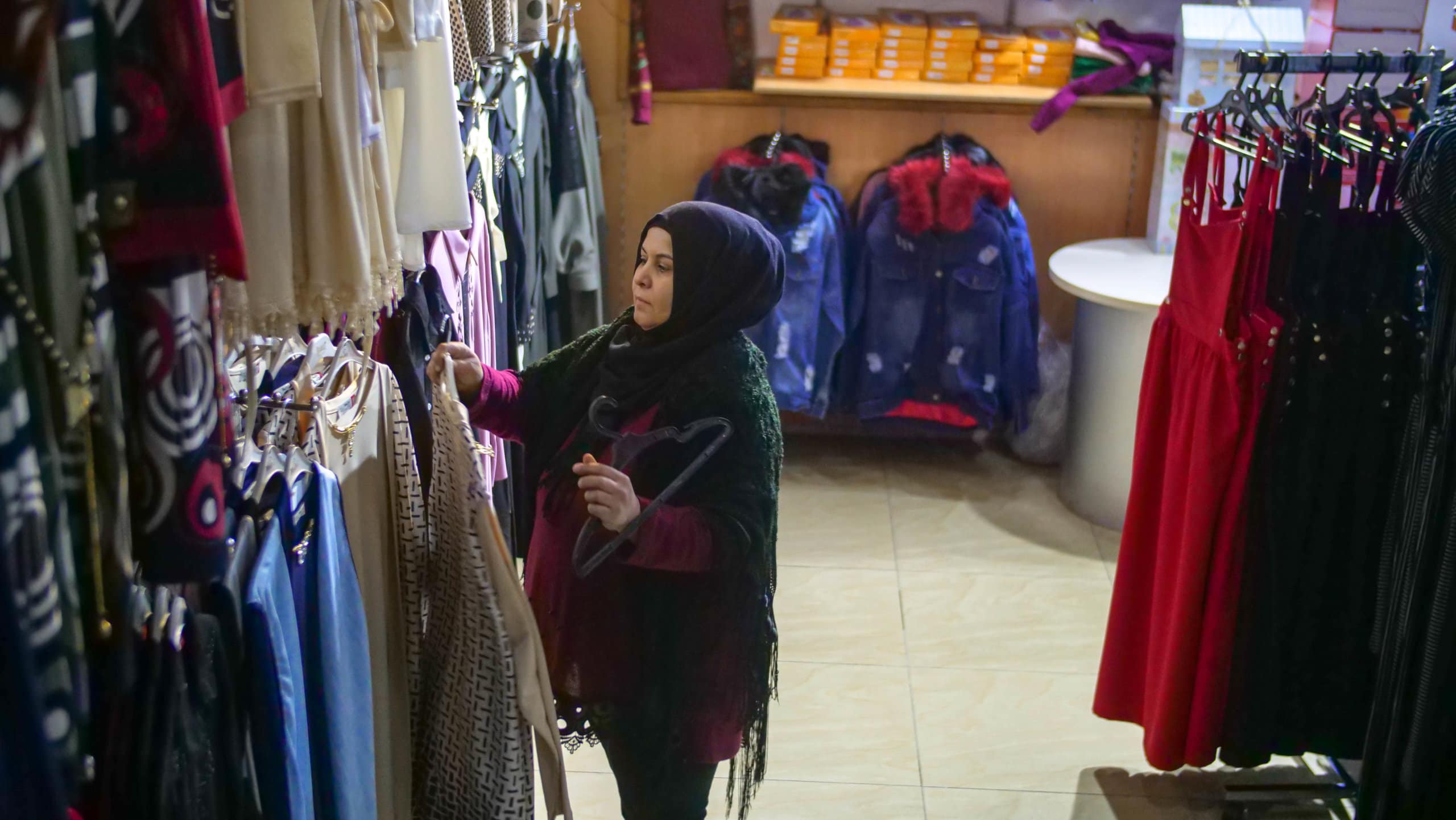 Sahab: Life as a single mother
"My mother lives with me and my 6 children, so there are 8 of us in one house with 3 rooms. I don't know where my husband is. I don't know if he is even alive. A few years ago he went back to Syria to check on our house and crops, he never came back. It's hard raising 6 children by myself in this environment. They need schooling, food, clothes, my mother needs medication, so I have to cope with all of this. Thank god I was able to find a job so that I can pay for the electricity, water and medication for the kids, and whatever's left we use to buy food and kerosene for the fire."
We worked with Sahab to build the most important parts of a home a large family should have: a kitchen and bathroom.
"Before the renovations we had to go to friends or families houses to use the bathroom and kitchen. We had no kitchen and the bathroom was outside. Spring, summer, winter, we had to go outside even when it was below freezing. Winter is very cold, we need 1000 litres of kerosene to keep the heater going."
A real life Superwoman
To her local community, Sahab is known as Superwoman.
"I don't know why they call me that. But it might be because I'm not lazy, I work hard. I never want my children to beg for money. My children have to learn that they have to work hard."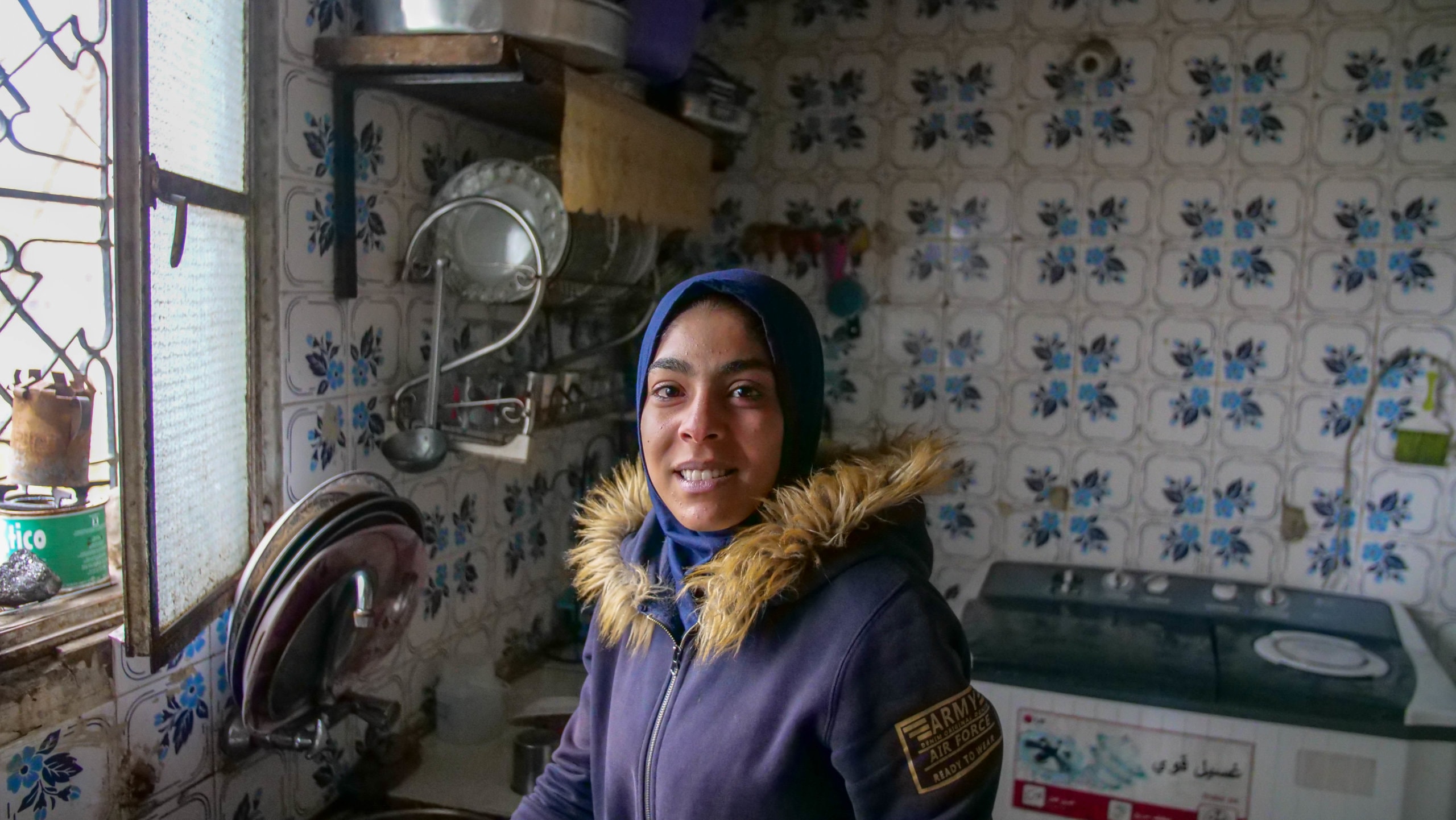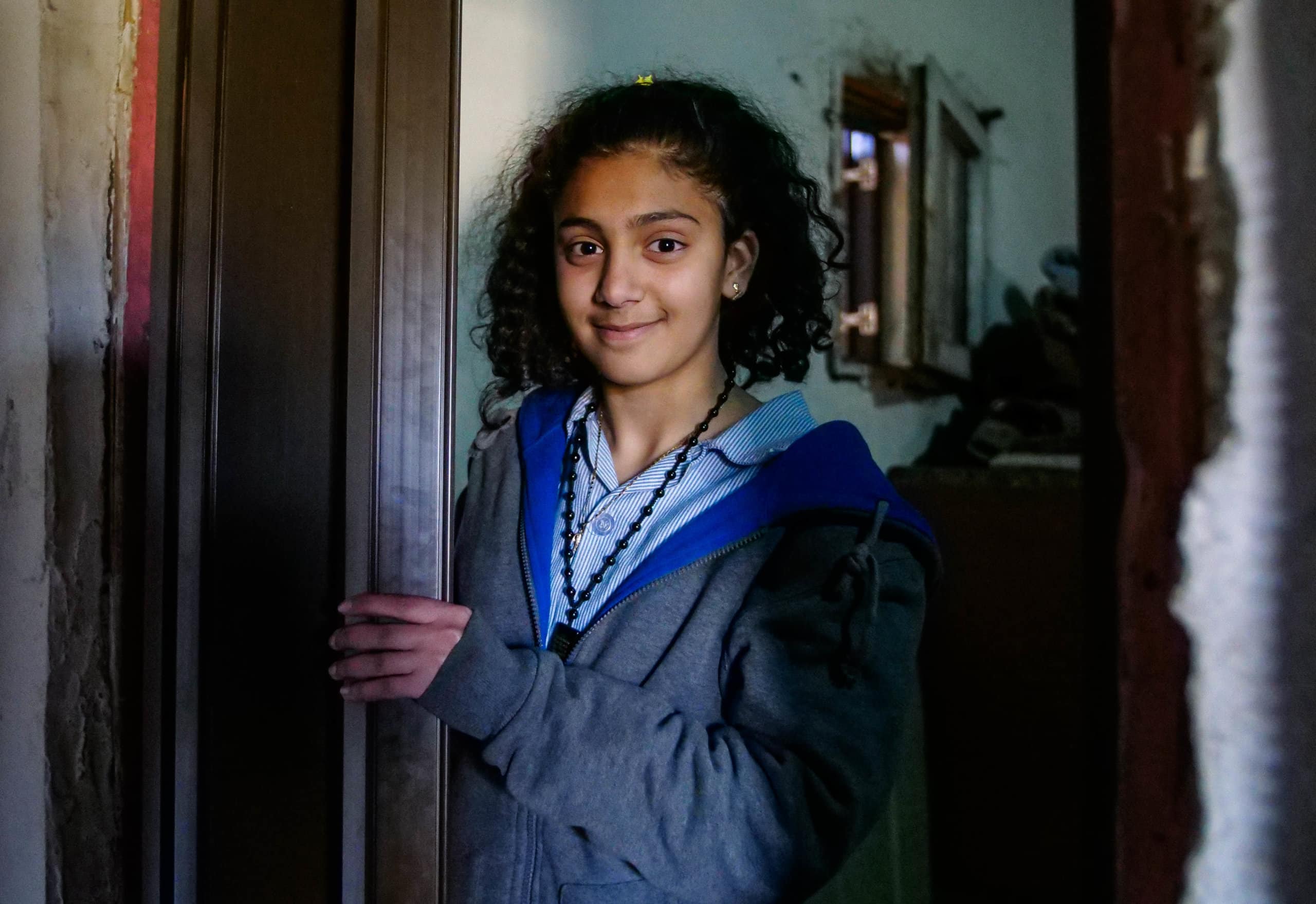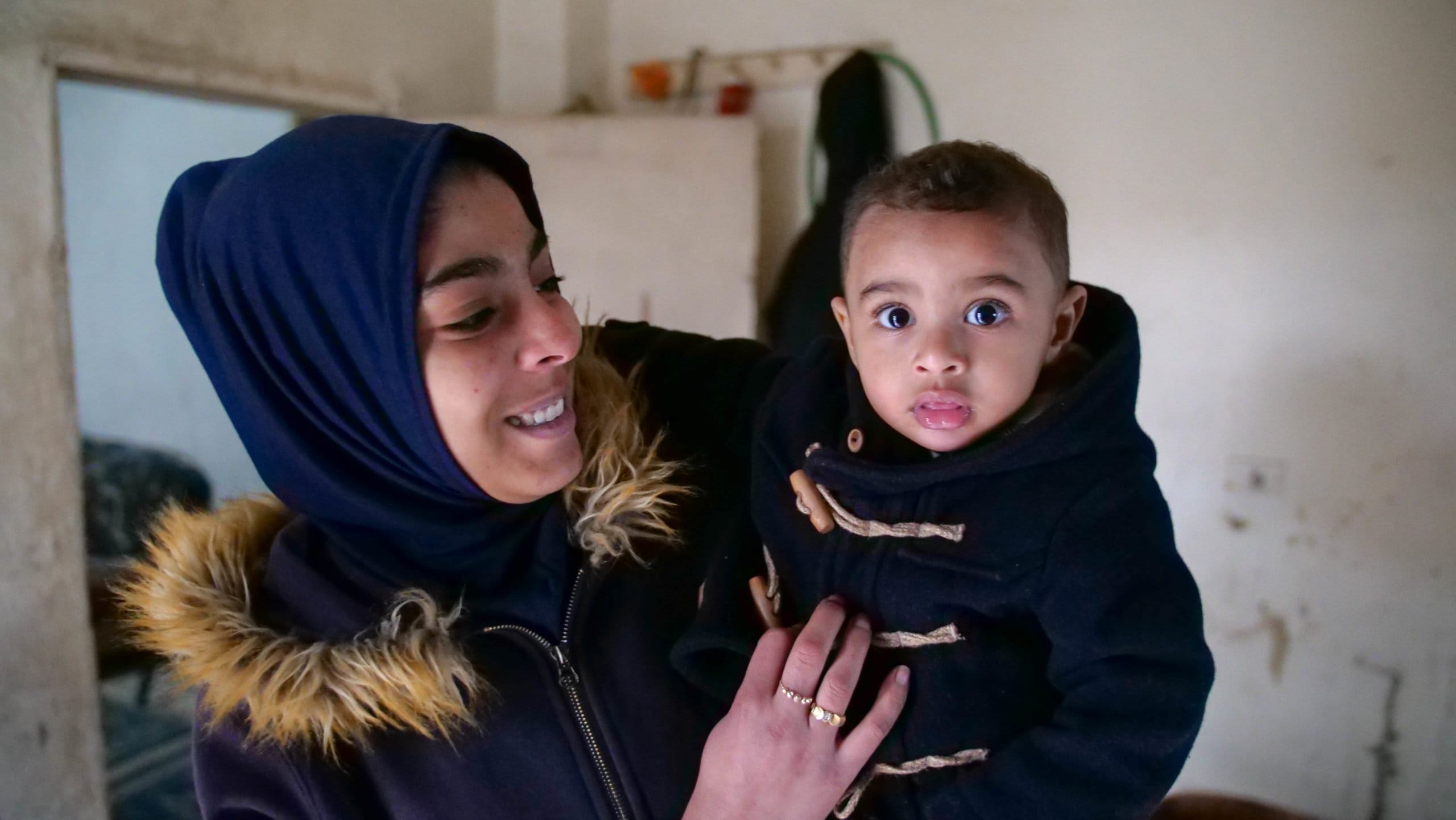 Inaam: The possibility of a new start in life

Inaam's family fled Syria in 2011. Her father died in 2018.
"I remember escaping Syria. There was shelling on all sides of our house, but it was as if we were divinely protected. On the day we left it was cold and raining. We said goodbye to my father as he said he would follow us later. When we first moved to Lebanon, we lived in a tent. Then we found this small house to rent. When we first arrived it was filthy, full of cockroaches and scorpions. We never felt safe, we were broken into a couple of times. All I want is for my mother to be ok. I must support my family, so if that means standing in front of the mosque and begging I will do it, if that means giving my blood, I will do that…
I wish I could have wings, I would put my mother on one wing and my brother and family on the other and fly them back home, but there's nothing for me here."
As part of our Middle-East programme, we will work with Inaam's family to refurbish their home. We'll replace the windows and doors, repair the bathroom, and fit a hot water boiler.
Rasha
"I'm so happy, now I have a bedroom door so I can lock my little sister out!"
All teenagers need privacy, especially young women like Rasha. In Lebanon's refugee camps, girls and women are often forced to walk outside to go to the toilet or sleep in common areas with no doors or locks for privacy. By removing the barriers that women and girls face day-to-day we can help them build a better future.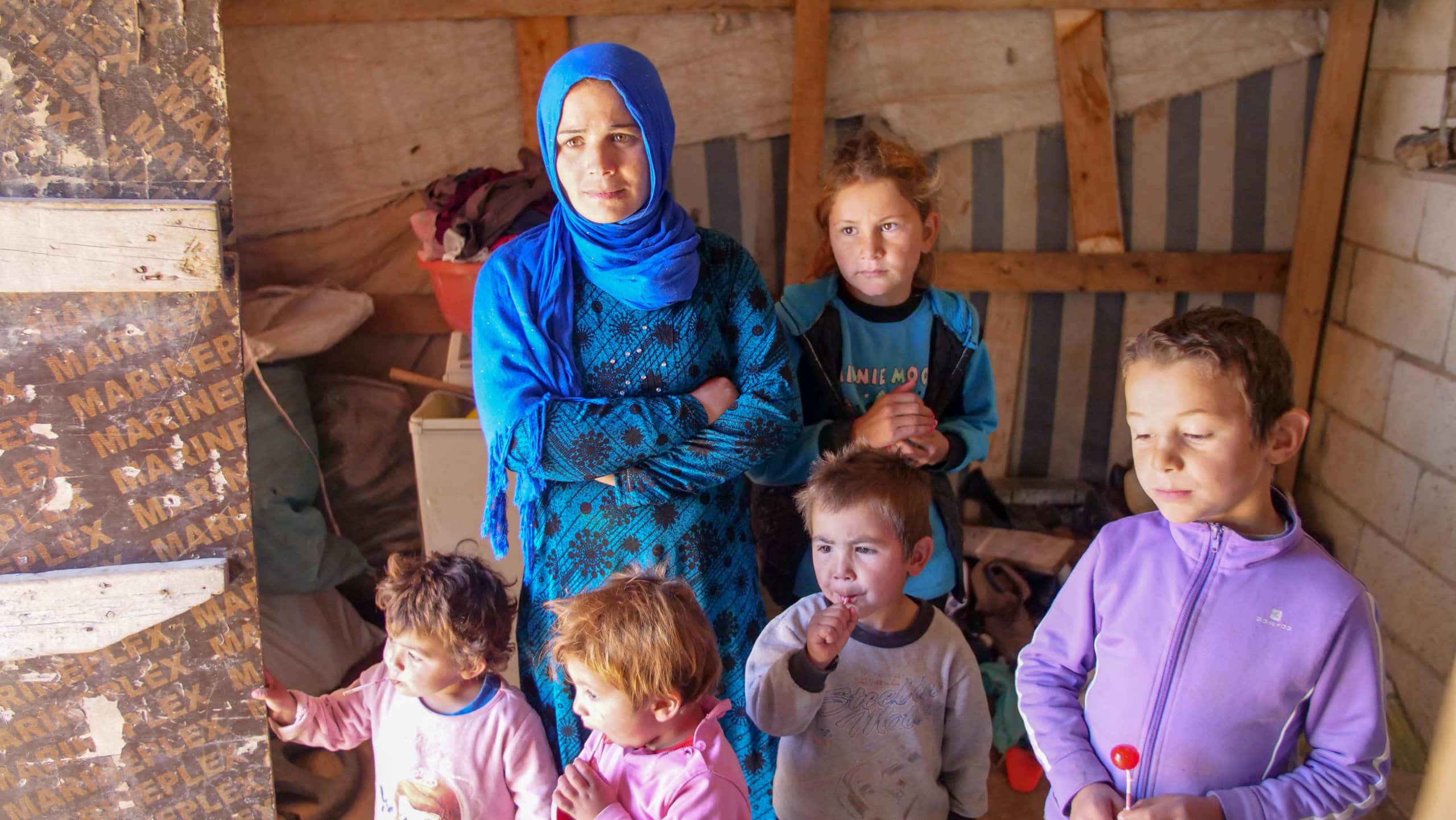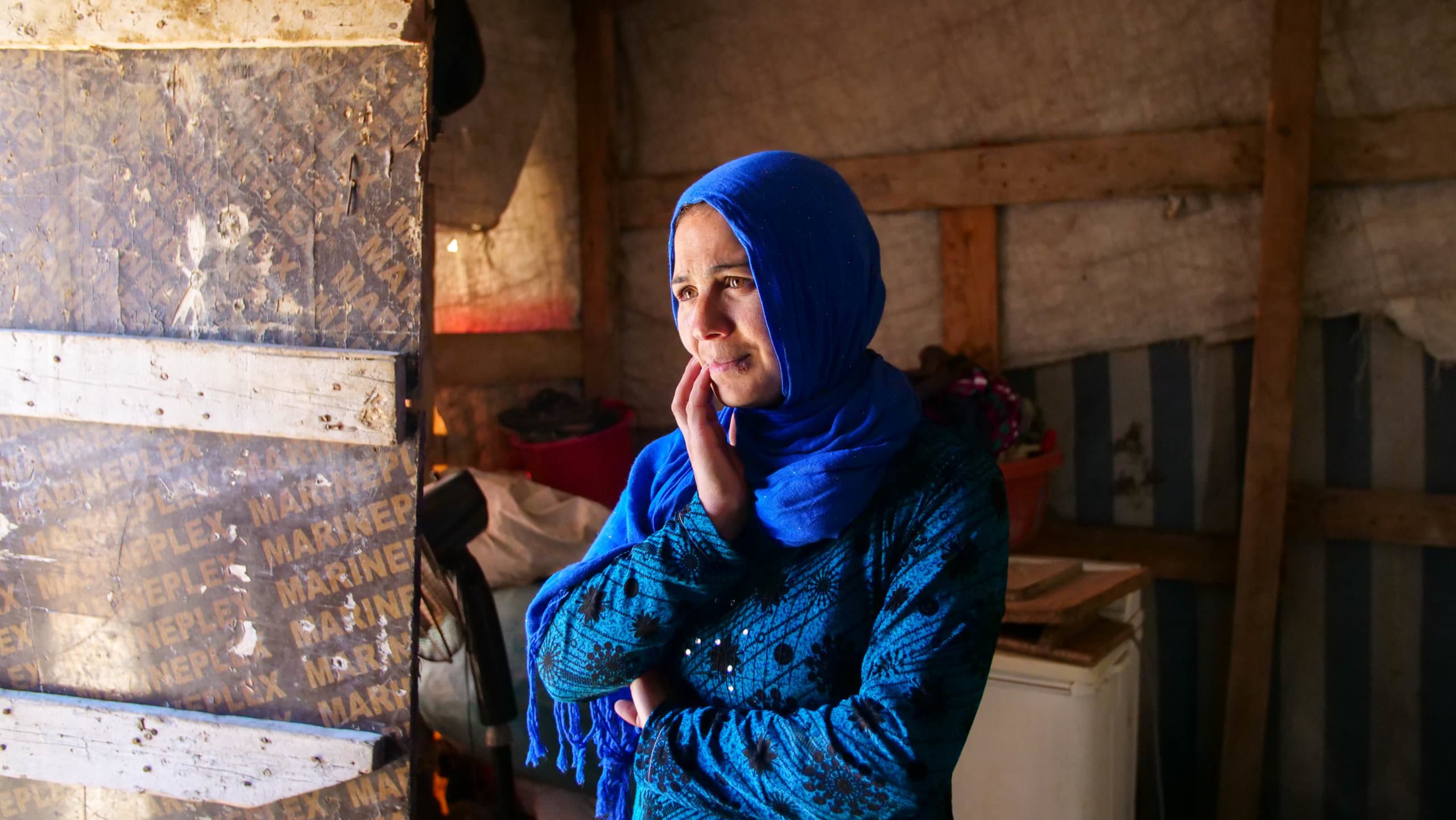 Sana
"I've never known what prosperity looks like."
A mother of 5, Sana spent years washing her children in buckets of cold water as there were no sanitation facilities in the temporary refugee settlement where she was living. Now her family, along with a few others, rent land and more permanent structures off a local landowner.
A new bathroom and hot water
"I'm so much happier. It's a huge improvement, I can bathe the children, I can wash up. Before we installed sanitation facilities you had to heat the water in a bucket, carry it around, sometimes it would be weeks before the children could bath again because it would be too cold…
I can't compare the situation I'm living in now to before. We used to live in a tent, so having solid walls and running water is completely life-changing."
In refugee camps around the world, acts of violence, trauma, and poverty unfairly fall on women. Whilst many organisations focus on short-term relief, the emphasis of our programmes is on long-term support by responding to shelter need.
Despite the improved situation in Syria, most women believe they will never be able to go home. This is why ensuring they have a decent place to live is crucial to improving their lives in Lebanon.
Upgrading Syrian Refugee Camps in Lebanon
An extreme housing crisis
Many Syrians in refugee camps live in shelters that are in urgent need of repair. Our team is hard at work to improve the living conditions for refugees in Lebanon and alleviate the impact of the Syrian refugee crisis – further fuelling the growth of slums in the country.
Wavel refugee camp
Amal, a Palestinian-Syrian, fled Damascus with her four children in 2013. She explains, "I can't make repairs in the house because my husband is trapped [in Syria]. And the money I have is just barely enough for me and the kids to survive."
"When we rented the house, the owner told us it's not liveable, but I couldn't find anything else for us."
Habitat for Humanity was able to make improvements to Amal's bathroom and kitchen.
She adds that they "didn't have any hot water, just cold. We would heat it on the stove. We lived that way for four years and spent a lot on heating the water. Thank God, it's much better now."
Richard Cook, Head of our Middle East programme, explains that "what happened initially was that the refugees moved into the Bekaa Valley just across the border. But, of course, after several months, after one or two years, they realised that the situation in Syria was not going to resolve itself."
"So they moved to where the jobs are. And that meant that they moved into urban areas seeking work. And those urban areas were already overcrowded, very densely populated."
"No doors, water, windows, tiles were broken, there was no sink or tap. Habitat fixed it all."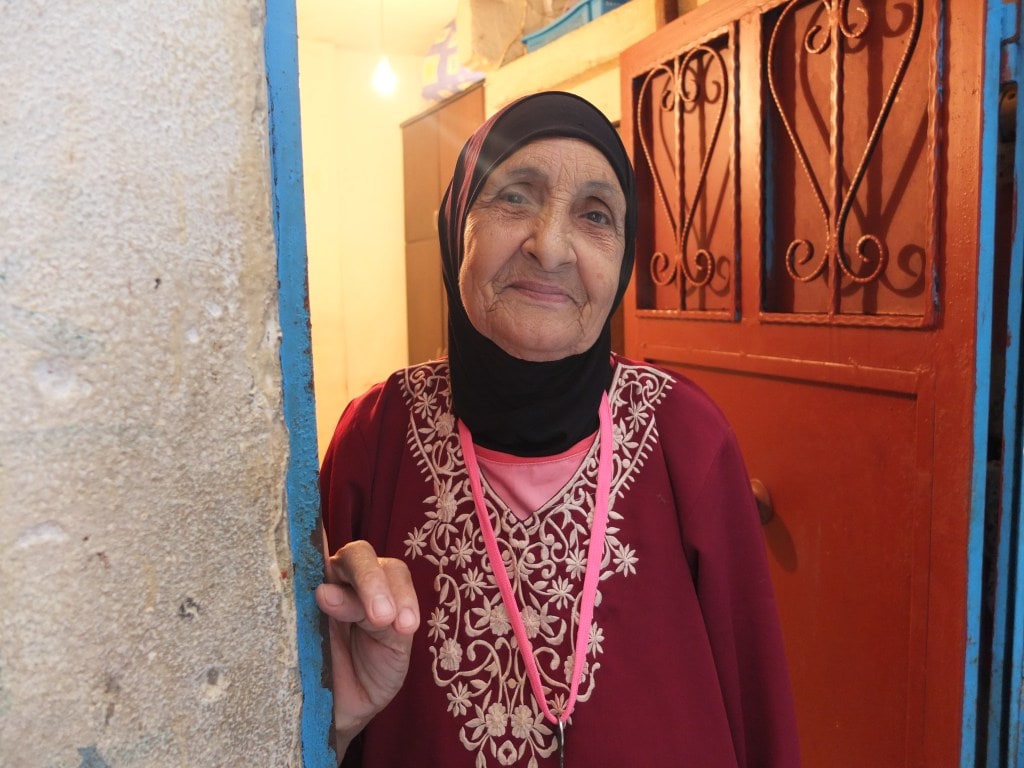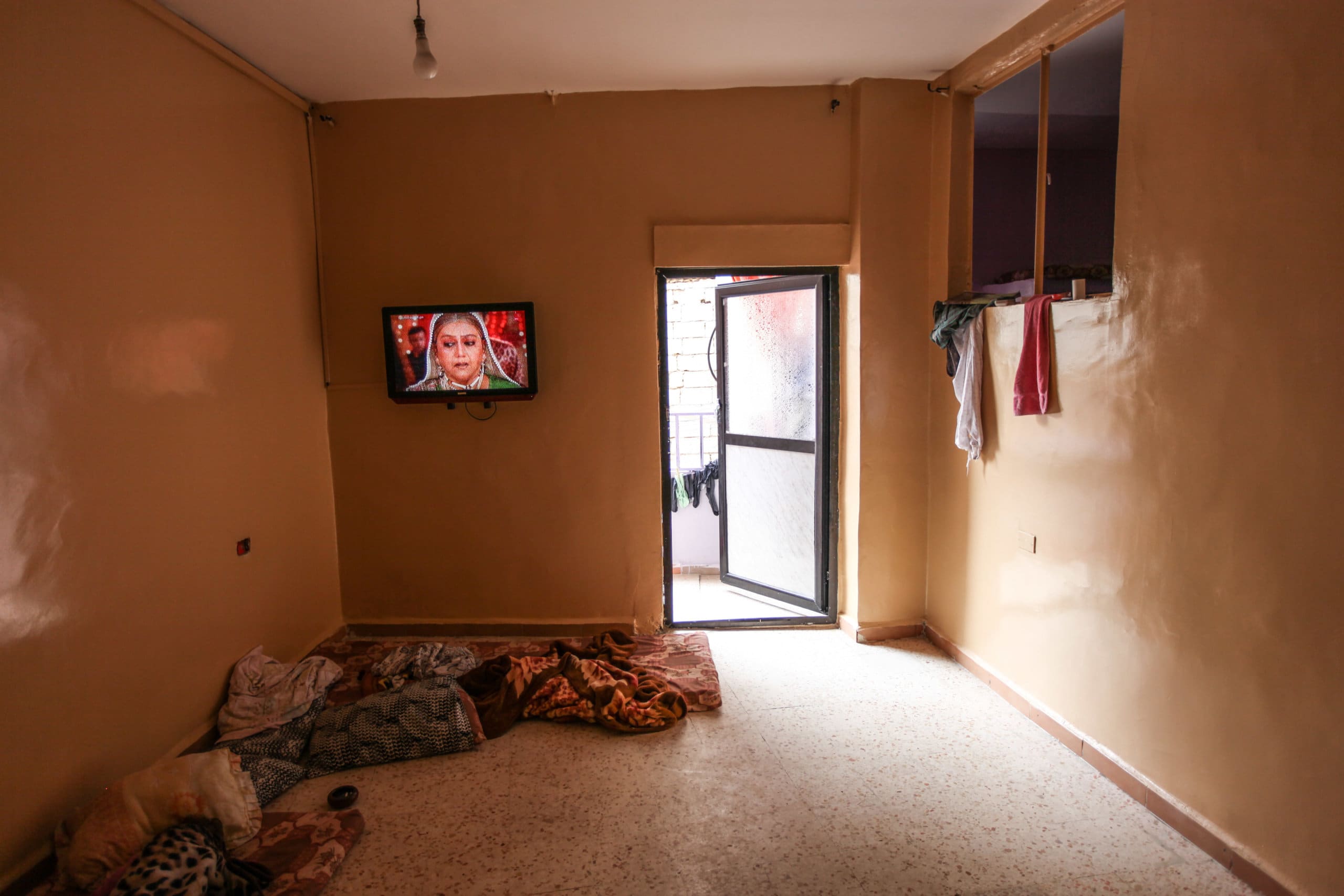 Shatila refugee camp
Nawal, a Palestinian refugee in the camp tells us, "I used to live alone, but when my daughter died, my grandchildren moved in with me. The house was destroyed. No doors, no water, no windows. Habitat for Humanity fixed it for us. Tiles were broken, there was no sink or tap. Habitat fixed it all."
The Shatila camp was originally set up for Palestinian refugees, but now hosts many refugees from Syria as well. The reason the Syrian refugees come into an area like this is because their coping mechanisms are failing. They're having to find cheaper and cheaper options to live.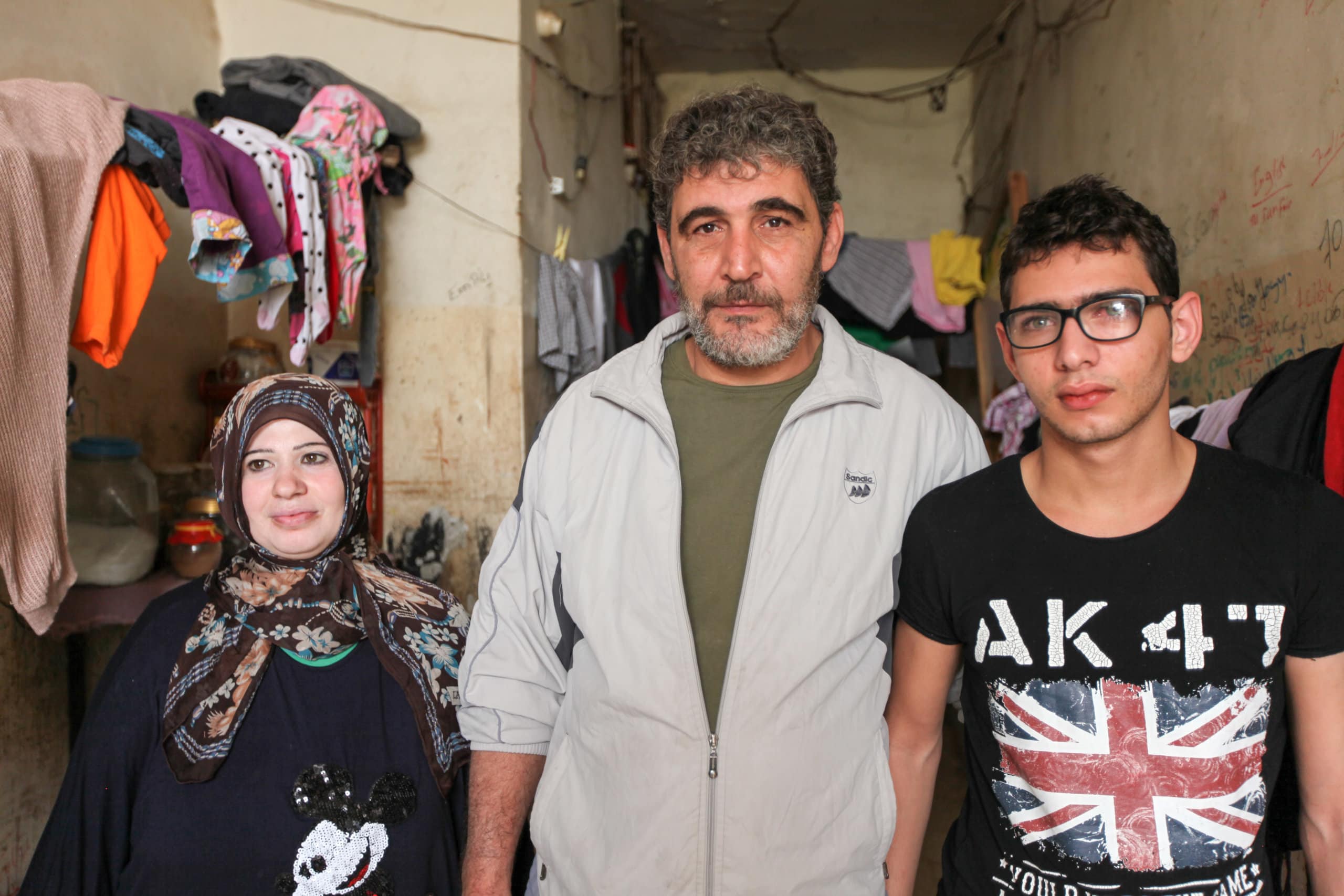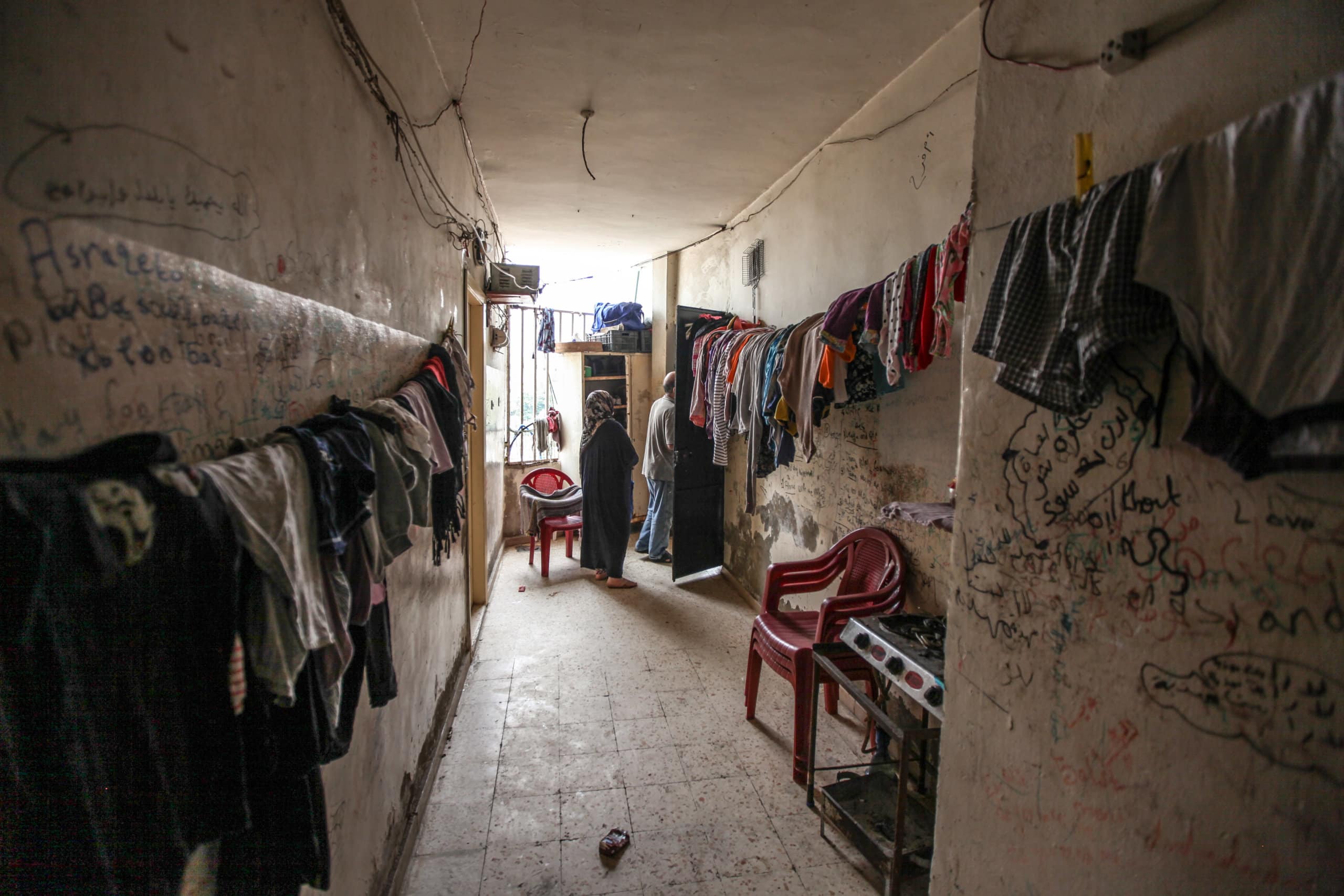 Fresh paint, new pipes and doors
Akram el Ahmed is 47 years old. He and his wife Hiam live as Palestinian refugees in Lebanon. Their families fled their native land decades ago. Akram, his wife and their seven children live in the Shatila camp.
Akram is employed as a janitor at the camp, and his monthly income is around $600. Like many of the houses in Shatila, Akram's has leaky pipes, rooves, and walls. It becomes flooded when it rains. There was extensive mold on the walls in the living rooms, in the kitchen and in the bathroom.
With the help of our local team, the family repainted the house. They also installed new sinks in the kitchen and bathroom and replaced the glass in the balcony windows and the front door.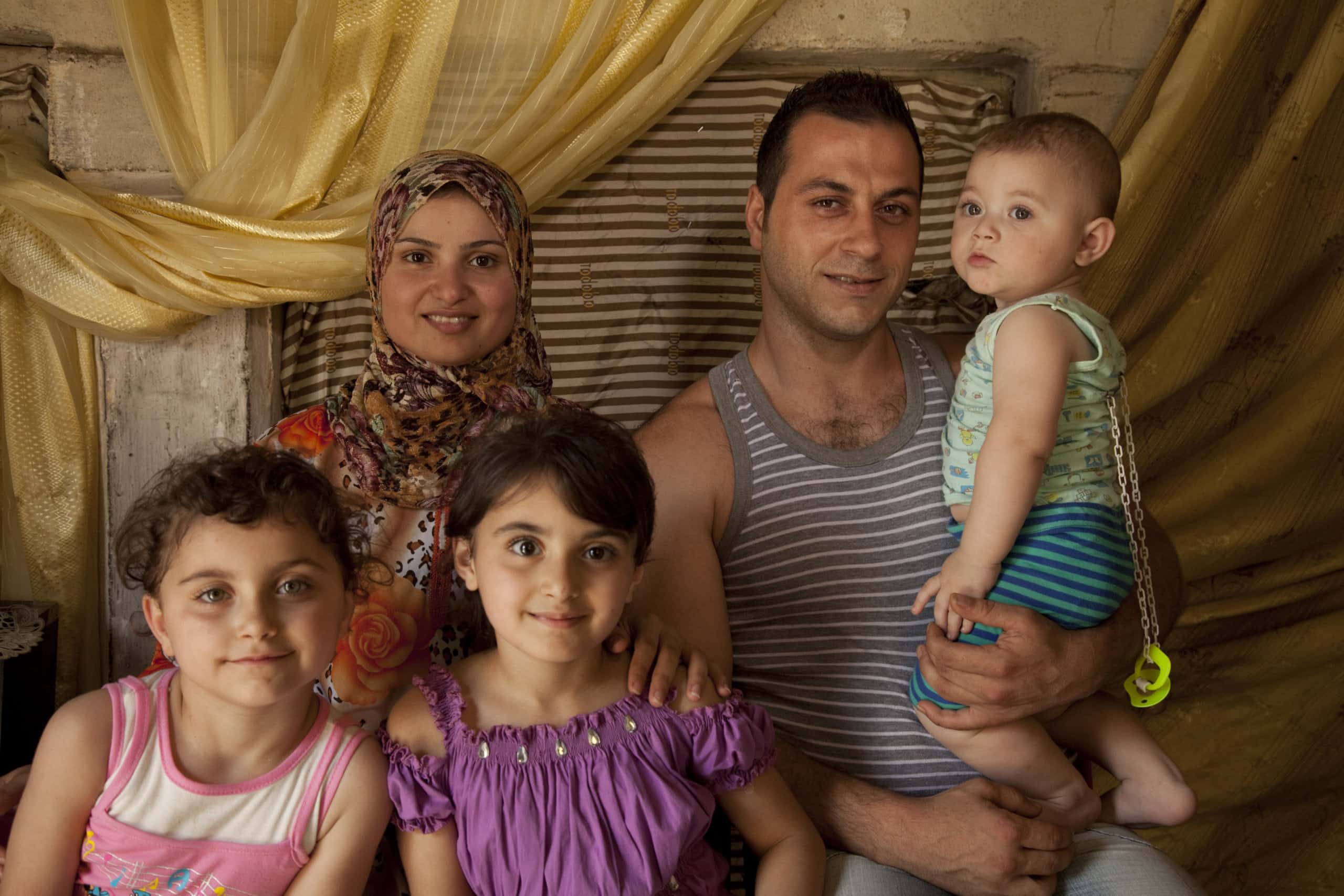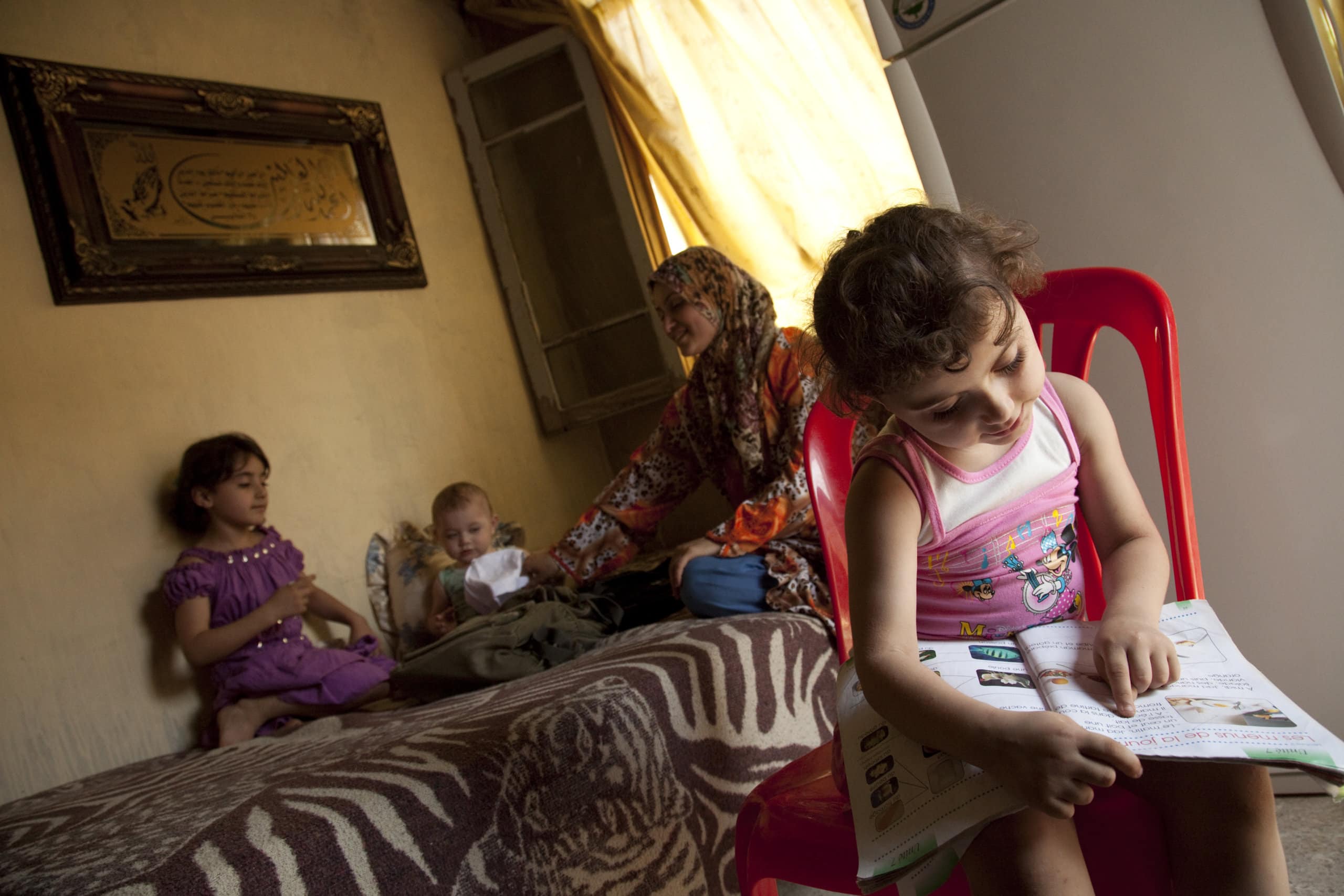 Tiling, screens and a new bathroom
Mahmoud and his family of 4 live in Shatila refugee camp in a tiny apartment that consists of a single bedroom, narrow kitchen, bathroom and a living room where the family spends most of their time.
The house lacks proper ventilation and in the intense summer months it becomes very hard to breathe inside. Mahmoud's wife, Sanaa, suffers from arthritis, high blood pressure and diabetes.
To make the house healthier, our team installed screens on the two living room windows which has previously been locked closed for fear of rat invasion. They also installed a window in the kitchen. This allows much better ventilation giving Sanaa room to breathe.
Our collective action can save lives.
Support our Housing Programmes around the world today: