Water, Sanitation and Hygiene in Myanmar
One in four people in Myanmar live below the national poverty line, and the majority of the population live in rural villages many miles away from their nearest hospital. As one of the poorest countries in Asia, many people in Myanmar struggled to access the resources needed to prevent the spread or treat the effects of COVID-19.
In 2021, the Habitat for Humanity Myanmar team worked remotely to help prevent the spread of the virus through the delivery of Water, Sanitation and Hygiene (WaSH) projects. By working within the country's restrictions, staff on the ground were able to plan and deliver WaSH projects safely to increase awareness of safe hygiene practices.

What is WaSH?
WaSH stands for Water, Sanitation and Hygiene. At Habitat for Humanity, we work to improve water supplies and increase the cleanliness of the places that people call home. As part of our WaSH projects, we also work with communities to promote safe hygiene practices, such as hand washing, which in turn promotes healthy living and improves people's living conditions. By teaching people the importance of safe hygiene practices, we can directly support the reduction in spread of COVID-19 and other viruses and diseases.
Bago and Yangon Projects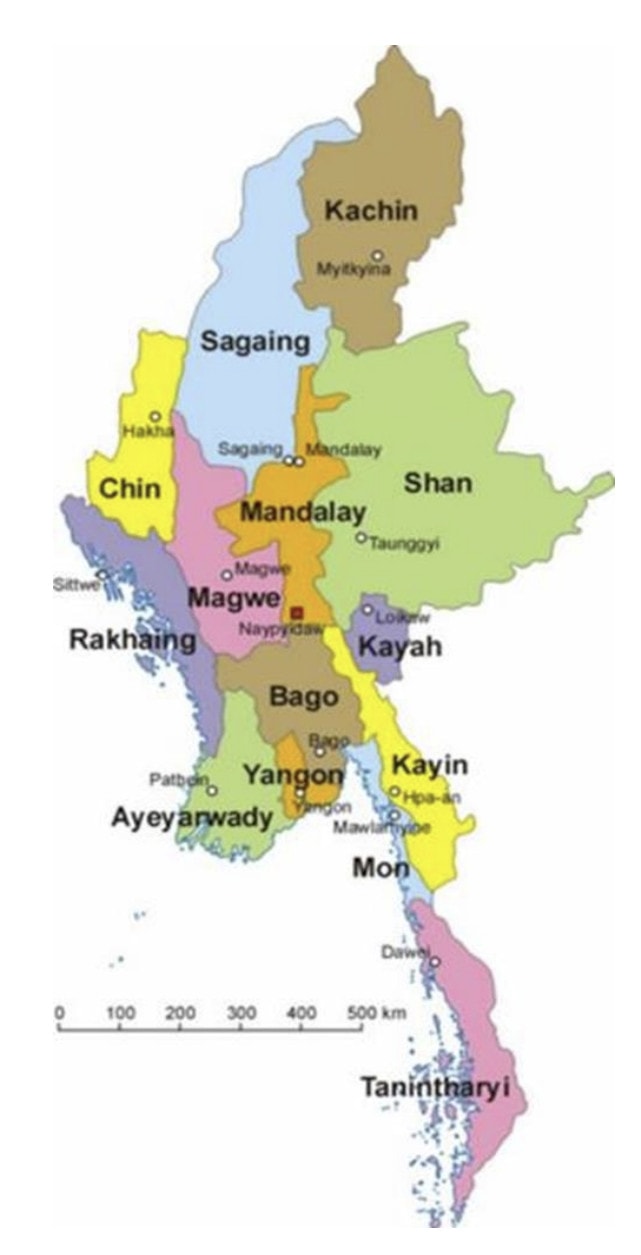 With a population of over 250,000 people, Bago's access to safe drinking water is shockingly low. Since the outbreak of COVID-19 the average household in Myanmar saw a 46.5% drop in their income (UNDP 2020) which has seen an increase in the number of people being able to afford access to water and basic hygiene facilities.
When it became safe for our staff in Myanmar to meet face-to-face, the team adjusted their initial WaSH project plans to work effectively and safely during the pandemic. Using a people-centered approach, the WaSH project partnered with village committees to find out what the community's primary WaSH related needs and concerns were.
Following their meeting with the committees, 10 rural villages within the region of Bago and additional urban communities in Yangon were identified as key areas to focus the delivery of WaSH projects.
From July – September 2021, the Habitat for Humanity Myanmar team successfully implemented their WaSH programme that was dedicated to increasing access to clean drinking water. To achieve this, they worked with schools and local volunteers to establish community water treatment plants.
"I am really proud of what the project has done… To me, the greatest accomplishments of the project include (i) access to clean drinking water through school and community water treatment plants, (ii) dedicated volunteers who had supported the project team throughout, and (iii) empowered communities who partnered with Habitat and YMCA in designing and implementing community WASH activities." – Win Kyaw, Project Officer for Habitat for Humanity Myanmar
Looking to the Future
Myanmar has faced many difficult circumstances over 2021. Whilst COVID-19 has has greatly affected the country, major political protests have resulted in even more people being unable to access basic necessities. Many people have been unable to access the COVID vaccine as military interventions block their access to medical supplies, and a drop in income due to the closure of many businesses has left families without a way to earn money.
Habitat for Humanity are determined to continue working with urban and rural communities that have been impacted by the protests and the pandemic throughout 2022, and will continue to safely adapt projects to fit around current events and country restrictions.
In amidst the pandemic and the protests, our Myanmar team are inspired by the successes of the WaSH project in 2021. Since establishing water treatment plans, remote workshops have already begun in the regions of Bago and Yangon to identify how Habitat for Humanity can further support these rural and urban communities in the future.
"I am inspired by the Myanmar team. Apart from the crisis, intermittent and weak internet signal has not deterred them from actively engaging in the planning workshops." – Bernadette Bolo-Duthy, Habitat for Humanity Myanmar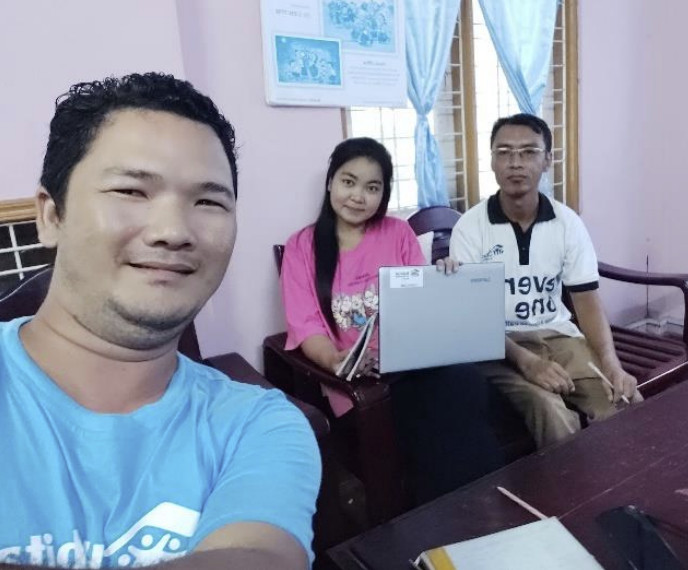 Help Us to Widen Our Impact
Thanks to the incredible generosity of our partner, COINS foundation, all gifts made to our Christmas Appeal in 2021 will be DOUBLED – this means that your donation will have TWICE the impact. You vital donation will help us to continue supporting people in vulnerable communities around the world that are in need of a safe place to call home.
Visit Our Christmas Appeal Page
Related
Comments
We use cookies to improve your web experience. By continuing to use the site, you agree to the use of cookies. more information
The cookie settings on this website are set to "allow cookies" to give you the best browsing experience possible. If you continue to use this website without changing your cookie settings or you click "Accept" below then you are consenting to this.