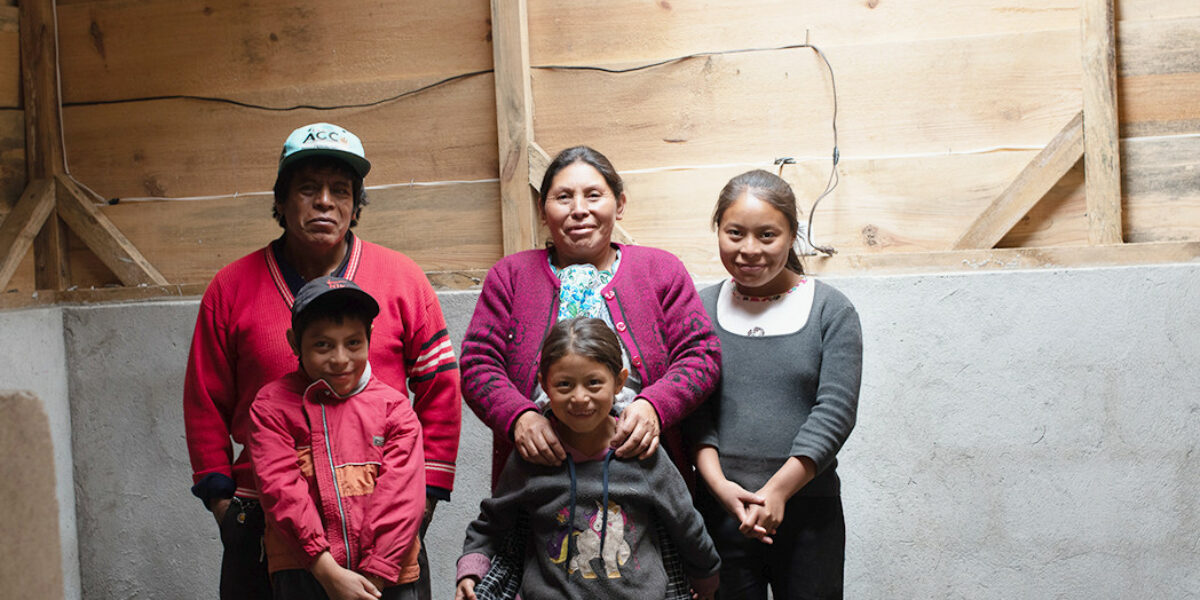 A New Hybrid Home in Guatemala
12 people in one room
María López and her husband Nicolás lived in a single small room built from sun-dried, unfired mud clay blocks and a dirt floor for the last 26 years.
Living in one room was extremely cramped as they shared it with their 10 children (five of whom have now moved out). Even with only 5 of their children still living with them, finding space to live peacefully within the confines of one room was very difficult.
Each day María took care of her children at home. She would also spend her days occasionally working in agriculture or leaving the house to access water so that she could wash the family's clothes. 
For the children, living in a single room with their parents meant that they lived without privacy. Being able to have separate spaces away from parents and siblings is a basic need that María's family simply did not have.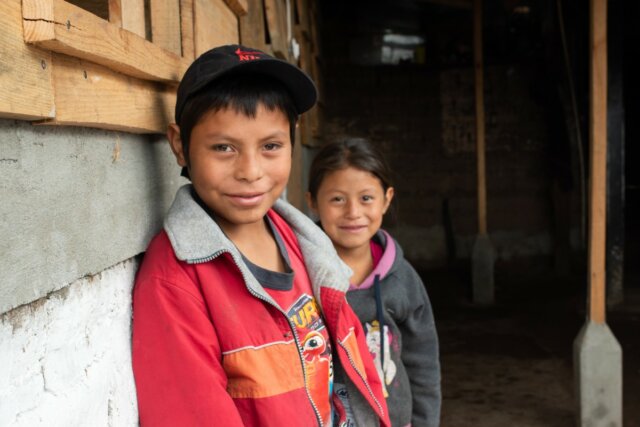 Unfortunately, the living situation for Maria and her family is common across Guatemala and the impact of Covid-19 has only made the situation worse. World Bank estimate that the poverty rate in Guatemala has increased from 47.8 percent of the population in 2019 to 52.4 percent in 2020.
A New Hybrid Home
Firstly, what is a hybrid house? A hybrid house is a home that is built by combining different materials. For example, the lower part of the wall may be constructed with concrete or brick, whilst the top half may be constructed with wood and timber
Why construct hybrid homes? In Guatemala we construct hybrid homes for a variety of reasons. At just $3600-$4000, hybrid homes are less than half the price of a standard home in Guatemala without compromising the durability, resilience or overall quality of the homes. Another reason to build hybrid homes is the speed in which they can be built. Hybrid homes can be erected in just two weeks!
The construction of hybrid homes supports is a great way to support families living in the poorest conditions in Guatemala.
Moving into the new house
María and her family have moved into a new hybrid home all of their own. The hybrid house has a cement floor which helps reduce parasitic and infectious diseases such as influenza and other intestinal infections. In addition to the cement floor, the family have their own water filter. The water filter will enable the Lopez family to access safe drinking water at their house which will save María having to fetch water from sources further away.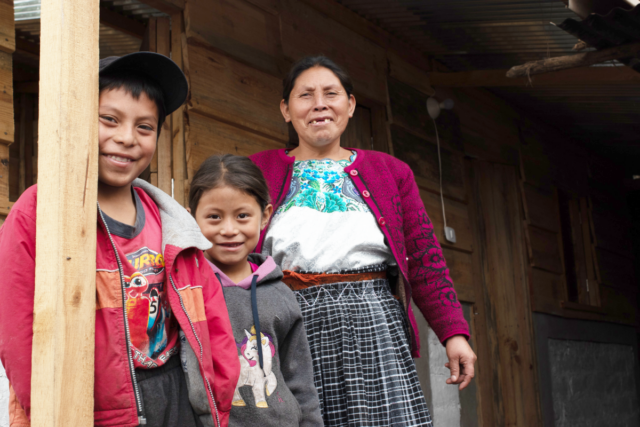 "Now, we have enough space for everyone to sleep comfortably. It is safe and provides a home environment with no dust or mud." – Maria López. 
María is very happy that their new home has space for privacy as well as a sanitary toilet. Before moving into their new home, the family were forced to share communal toilets or go to the loo outside. The addition of a family toilet will greatly improve the family's sanitary needs.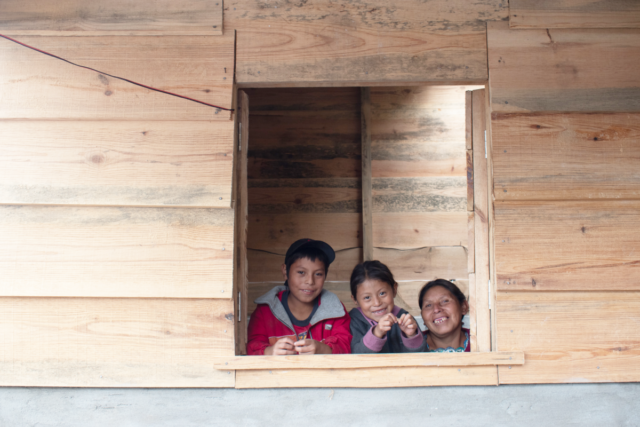 When speaking with the family about their plans for the house, María told us that they hope to save up for paint so that they can paint the walls to decorate their home. She was also very keen to express her gratitude for the work that has been done to provide a safe home for her and her family.
"Please receive our greetings from our new home. Thank you. May God bless you!". -María López.
Related
Comments