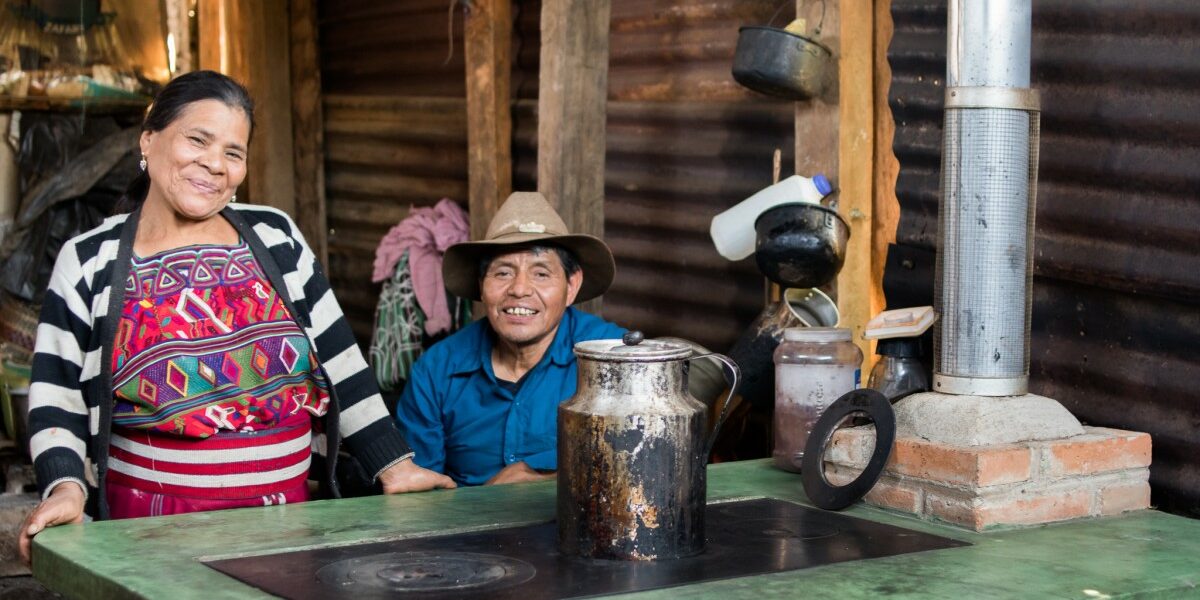 Smokeless Stoves in Guatemala
Life in Pulay
Jacinto and Juana Brito live in the Pulay community in Chajul, Quiché, Guatemala. 
According to the Food and Agriculture Organization of the United Nations (FAO) the poverty rate in this region is around 87% of all families and is only getting worse. The FAO even found that two-thirds of children in the region and those surrounding it are suffering from chronic malnutrition and lower-than-average height for their age (FAO).
As such, living in such an area where poverty is rife, earnings are small and finding work is even harder. With the earnings that people are able to make being so little, making savings for home repairs or essential items can be incredibly difficult.
To earn money, Jacinto (pictured left) works in agriculture and Juana (pictured right) takes care of the household chores as well as weaving traditional clothes for community members to buy.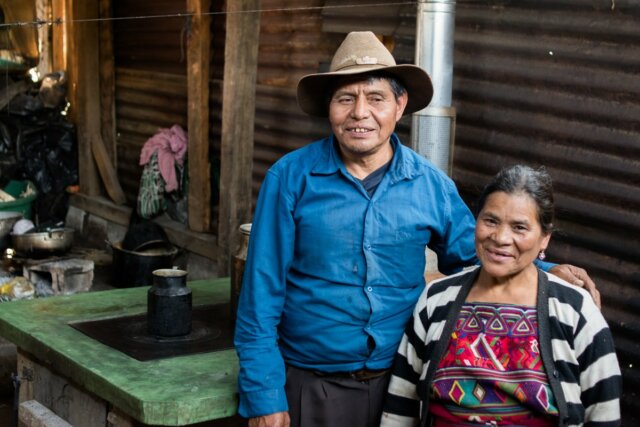 Smokeless Stoves
Prior to receiving support, the pair used a gas stove within the home to cook their meals. The stove that they used, like many families in Guatemala, produced a lot of smoke that would fill their home every time it was used. For many families in the same region, cooking meals can lead to chronic lung issues because of the the sheer amount of smoke that is produced when cooking. Many homes without windows are made to suffer as there is a lack of air flow or filtration system to rid the house of smoke. Juana recalled her old stove and noted how it would produce a lot of smoke and was in very bad condition.
A solution to reducing the harmful effects of smoke in the home is Smokeless Stoves (also known as U'k'ux'já Smokeless Stoves in Guatemala). These specially designed stoves have been created to reduce indoor smoke and protect the environment as they saves on wood consumption. Below, Juana is pictured with the new Smokeless Stove.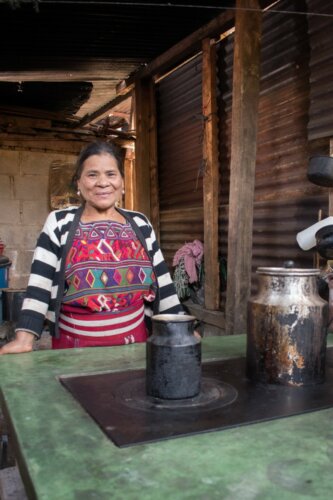 When speaking with Juana about their newly installed Smokeless Stove she said:
"With our old stove the smoke stayed inside the kitchen and my eyes were constantly irritated." – Juana
A New Water Filter
In addition to the instillation of Smokeless Stoves, Habitat for Humanity also worked with the family to see that they received a water filter. Water filters enable families to access clean drinking water at home. The benefits of clean water include improving health and reducing the family's need to travel further afield to collect water. For Jacinto, he is especially pleased with the new water filter because it means that when he gets home from a long day of working in the fields, he can drink safe, fresh water from the filter. Below you can see Juana with the new water filter.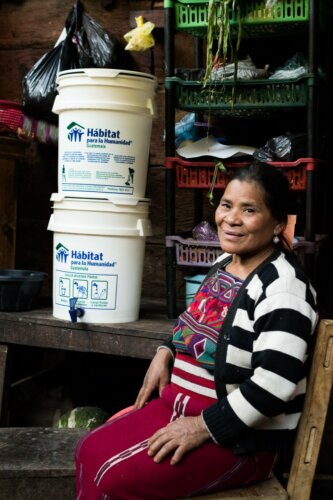 The new Smokeless Stove and Water filter are making a huge impact on Juana and Jacinto's lives. Not only are they healthier, but the family is also able to save money because they now they only use half the amount of wood that they usually would for cooking.  
"Now, I can cook without the smoke staying inside the kitchen.  I no longer suffers from headaches and eye irritation… Maltiox! Thank you for providing us with this stove and water filter. May God bless you for supporting our community". " – Juana
Related
Comments