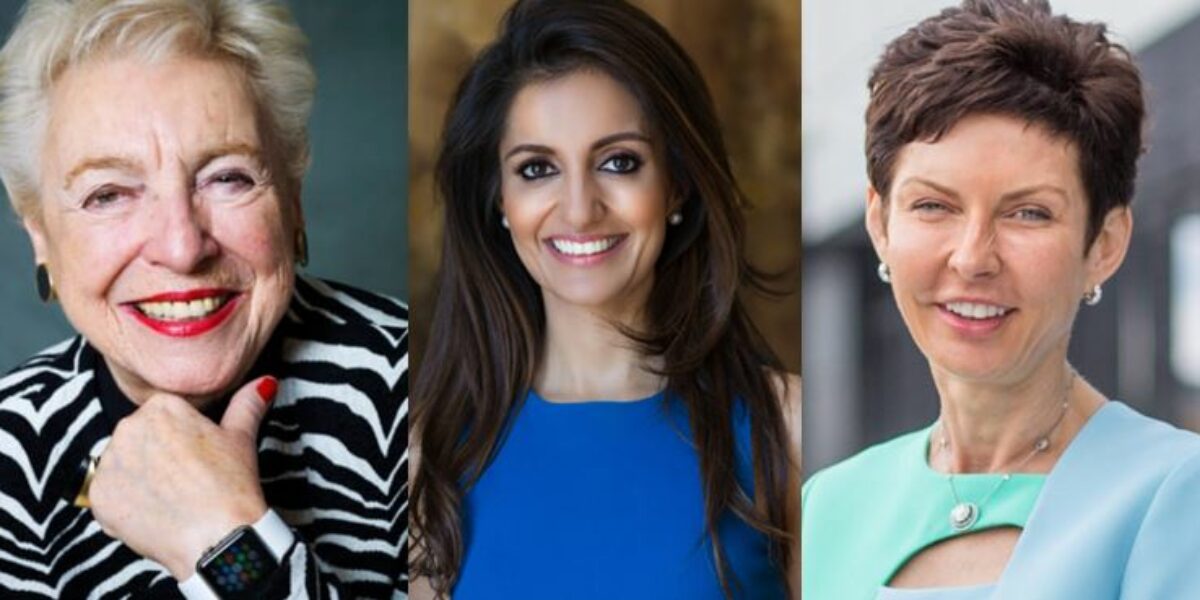 How Women Are Changing Philanthropy
Rebecca McMurray is Director, Private Philanthropy at UK for UNHCR, the UK National Partner for UNHCR, where her role is to build high-impact partnerships with philanthropic individuals. She is joining us for this month's blog to explore the growing significance of women-led philanthropy, and what that means for causes supported.
How Women Are Changing Philanthropy
A series of inspirational high-profile female philanthropists announcing their support publicly has placed a spotlight on the powerful role of women's philanthropy in achieving positive, social change. The growth in the number of female wealth-holders and decision makers globally also presents an exciting, and potentially high-impact opportunity for women philanthropists to engage with charitable causes. But what is women's philanthropy, how is it different and importantly, how can women get involved in causes they care about?
Philanthropy is an inherently personal choice and those who do decide to take the generous step of giving away their wealth to support worthy causes often do so because of a personal experience – either in their own life, their family or perhaps through their work. In the case of women, research shows that women are equally motivated by their head and their heart: they feel a strong sense of moral responsibility to give and this is balanced by a desire to be strategic in addressing root issues. Additionally, women can be keen to create a legacy and sense of purpose for themselves and their children and see charitable giving as a tool to help achieve this.
Philanthropy By Women, For Women
The increasingly visible role of women as philanthropic changemakers is a hugely important development for the funding of work supporting women and girls which is devastatingly underfunded. Despite women and girls being disproportionately affected by humanitarian crises and displacement, funding often provided at the government or institutional level is insufficient. Women-led private philanthropy could play a central role in responding to some of these urgent needs, and because supporting women and girls has a multiplier effect it is also a high-impact way of directing funding.
Educating girls, for example, has been shown to not only impact their own life but also that of future children – girls that have completed primary schooling are less likely to be subject to child marriage and for every year spent in education, earning potential rises by 12 per cent. Despite this, an estimated 130 million girls will never set foot in a classroom and for every ten refugee boys in primary education there are fewer than eight refugee girls. For girls that do attend school, learning outcomes are particularly poor and it is estimated that one in five refugee girls will not be able to read a simple sentence. At UNHCR, strategic philanthropic interventions are helping us to address this, improving access to primary education as well as at the secondary and tertiary levels. Philanthropic funding has enabled UNHCR to scale DAFI, an initiative first started by the German Government, providing access to tertiary education – with a strong focus on young women. Rania, a Syrian refugee living in Lebanon is living proof of the transformational impact of this work.
This provides just one example and a snapshot of the power of women's philanthropic giving and one that is set to grow in years to come.
Thinking About Giving
Finally, whether you are engaged in philanthropy, thinking about it in the future or you have the privilege of advising philanthropists, the importance of advice and deploying a strategy cannot be understated in achieving meaningful impact. My advice is to:
Identify causes you feel aligned to and passionate about, and build relationships with organisations that can help you to understand the issues and support you to decide where to give;
Connect with your peers, build shared connections and seek advice;
Understand, celebrate and share your impact.
Connect with Rebecca on LinkedIn and with UK for UNHCR on Facebook, on Instagram, TikTok, and Twitter using @UNrefugeesUK, and on LinkedIn
Related
Comments