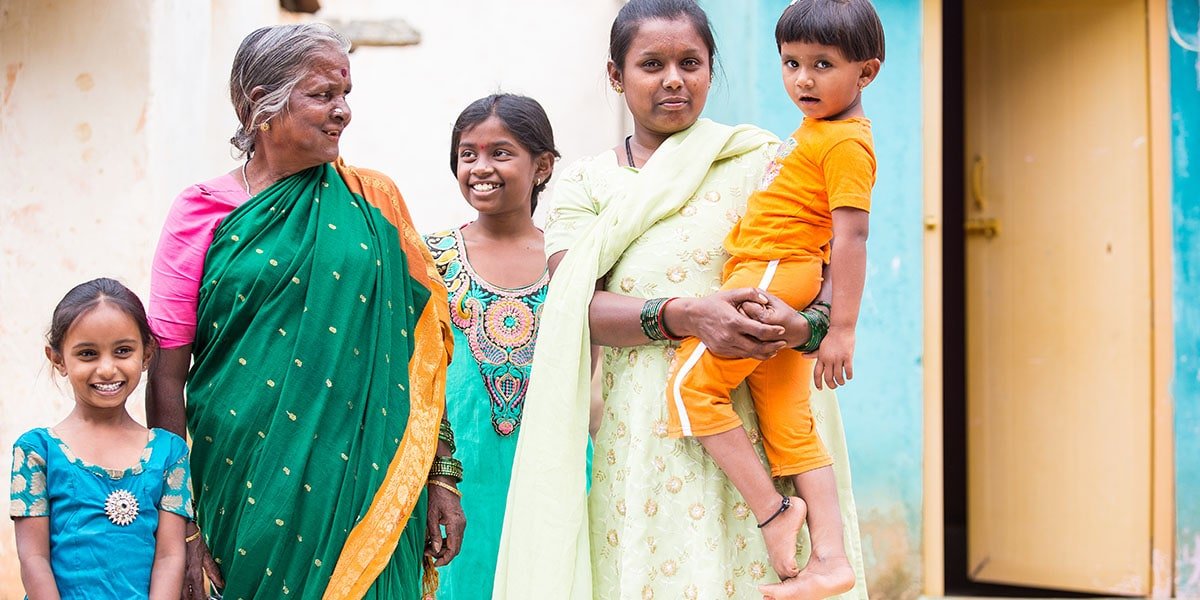 Housing poverty in India
Tackling slums and inequalities
3,897,015 people served
5,156 volunteers hosted
Projects: affordable housing, disaster response, WaSH
We began tackling housing poverty in India through our very first operations in Khammam, Andhra Pradesh state in 1983.
Among the largest Habitat operations in the Asia-Pacific region, our local team now works across 20 states and has helped hundreds of thousands gain access to decent shelter as well as rebuild their lives following natural disasters.
Fighting extreme poverty in India
With the help of thousands of volunteers and experts, our India office has to date been responsible for:
Building 174,771 homes
Supporting 943,448 people
By 2019, we plan to reach out to another 500,000 low-income families with improved housing solutions, clean water and safe sanitation as well as post-disaster reconstruction.
Income inequalities
The world's largest democracy, India has seen rapid economic growth and made progress toward achieving most of the Millennium Development Goals.
Income inequality remains a challenge though the poverty rate has been declining.
...on the rise in India
World Bank data showed the national poverty rate has fallen from 37% in 2005 to 21.9% in 2012.
However since the country's population is growing quickly the absolute number of people living in poverty in India has actually increased, not to mention that many contest the definition of the Indian poverty line itself.
The end goal
To meet the country's vision of a home for all by 2022, India will need to build an additional 110 million housing units.
This figure includes the current shortfall of 60 million units, according to a study conducted by National Real Estate Development Council and KPMG.
Key facts & figures about India
Capital: New Delhi
Population – circa 1.38 million
Urbanisation – 35.9%
Life expectancy – 67.22 years
Unemployment – 8.5%
Poverty line – 21.9%
Access to improved sanitation facilities – 98.6%
How we alleviate housing poverty
Given the immense need for adequate housing in the country, we launched the "India BUILDS" campaign to engage donors, supporters and volunteers in our operations.
With more than half a billion people practising open defecation in the country, our "Sensitise to Sanitise" campaign aims to address this problem by improving access to sanitation facilities (toilets, water and educational campaigns around hygiene)
Voluntary labour for our housing and disaster response projects comes from international teams under the Global Village programme and from international or local schools.
Natural disaster relief and preparedness
Engaging with volunteers
"Sensitise to Sanitise" campaign
Learn about the impact of our work
Related articles