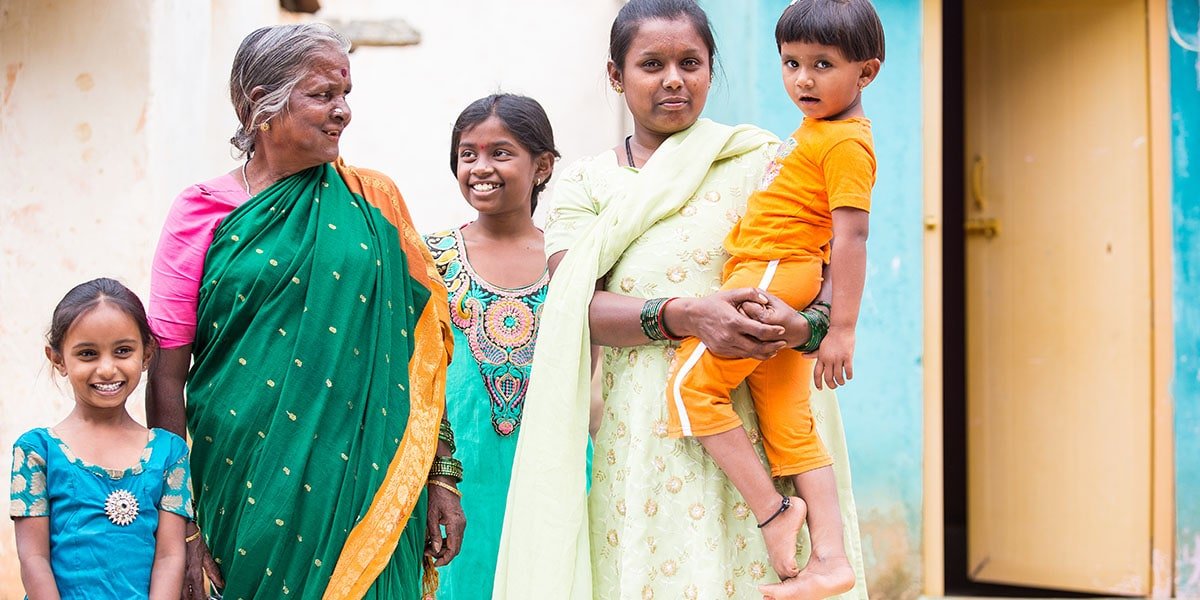 Housing Poverty In India
Tackling slums and inequalities
3,897,015 people served
Projects: affordable housing, disaster response, WaSH
We began tackling housing poverty in India through our very first operations in Khammam, Andhra Pradesh state in 1983.
Among the largest Habitat operations in the Asia-Pacific region, our local team now works across 20 states and has helped hundreds of thousands gain access to decent shelter as well as rebuild their lives following natural disasters.
Fighting extreme poverty in India
With the help of thousands of volunteers and experts, our India office has to date been responsible for:
Building 174,771 homes
Supporting 943,448 people
By 2019, we plan to reach out to another 500,000 low-income families with improved housing solutions, clean water and safe sanitation as well as post-disaster reconstruction.
The Housing Need
The COVID-19 pandemic has temporarily reversed the course of India's remarkable progress in poverty reduction, according to the World Bank. The economic slowdown triggered by the outbreak is believed to have had a significant impact on poor and vulnerable households.
The Government of India is still committed to provide housing for all by 2022 in meeting the Sustainable Development Goal 1 of ending poverty. The current shortfall of 10 million urban housing units is mostly driven by the economically weaker section and lower income group segment. With increasing urbanization, another 25 million homes are needed by 2030, according to a2019 RICS-Knight Frank report.
Impact
Over 18.8 million families in urban India and over 43 million rural families are in need of affordable housing, according to official estimates.
As of December 31, 2020, Habitat India has enabled more than 36 million individuals to create better lives through the housing ecosystem, in line with the nation's vision of housing for all by 2022.
How We Alleviate Housing Poverty
With more than half a billion people practising open defecation in the country, our "Sensitise to Sanitise" campaign aims to address this problem by improving access to sanitation facilities (toilets, water and educational campaigns around hygiene)
Voluntary labour for our housing and disaster response projects comes from international teams under the Global Village programme and from international or local schools.
Natural Disaster Relief And Preparedness
Engaging With Volunteers
"Sensitise to Sanitise" Campaign
Learn about the impact of our work
Related articles