Support our Upcycling Project
Support our programme work in the UK by donating furniture that can be upcycled and will transform an empty space into a home.
Habitat for Humanity's vision of a world where everyone has a decent place to call home particularly resonates with young people leaving care here in the UK. Having been shuttled from one home to another during their childhood, the sense of security which comes with a home has never been their reality.
What's more care leavers are forced to be independent much younger than their peers. At this early age, the prospect of finding employment, paying rent and other bills, and maintaining a healthy lifestyle without the support network and safety net of a family can be a daunting prospect.
Our current Empty Spaces to Homes project is taking place in partnership with the London Borough of Barking and Dagenham where we are working with a consortium of UK corporate partners to fund the transformation of 3 empty above retail storage spaces into 3 flats which will provide affordable housing initially for 11 looked after young people including care leavers, young people who have experienced homelessness, and unaccompanied asylum seekers. We expect these completed properties to house more than 100 young people over the next 15 years.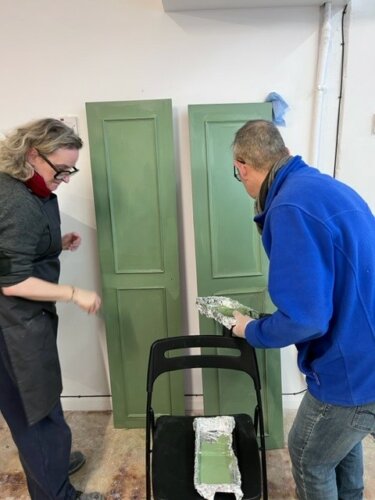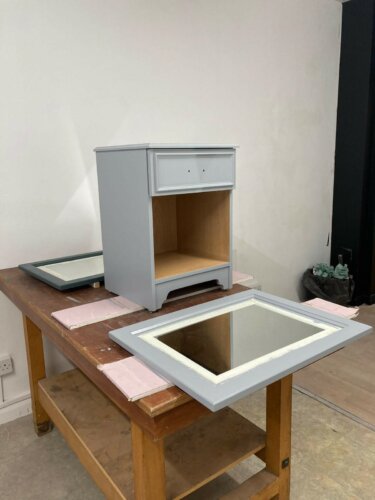 Why Upcycling?
By donating furniture that can be upcycled you can directly support our Empty Spaces to Homes programme.
Only 2% of social housing in the UK currently comes furnished, leaving new residents already experiencing financial hardship struggling to find the funds to buy essential items such as a bed, fridge, or wardrobe.
Our upcycling project aims to furnish the properties we are refurbishing with Barking and Dagenham council with high quality repaired and upcycled items and create opportunities for other households and communities experiencing economic hardship to furnish their own space.
Help us make empty spaces into Homes
We are currently asking for wooden furniture donations that we can upcycle into high-quality furniture for vulnerable groups. If you have a wardrobe, bookcase, drawers or a table that you would like to donate to us, please use the link below.
*At present we are working with corporate groups to upcycle furniture through our workshop space in London. Unfortunately, we are not able to offer individual volunteering opportunities. If you would like to get your company involved, please see below.
Ways to Support our Upcycling Project