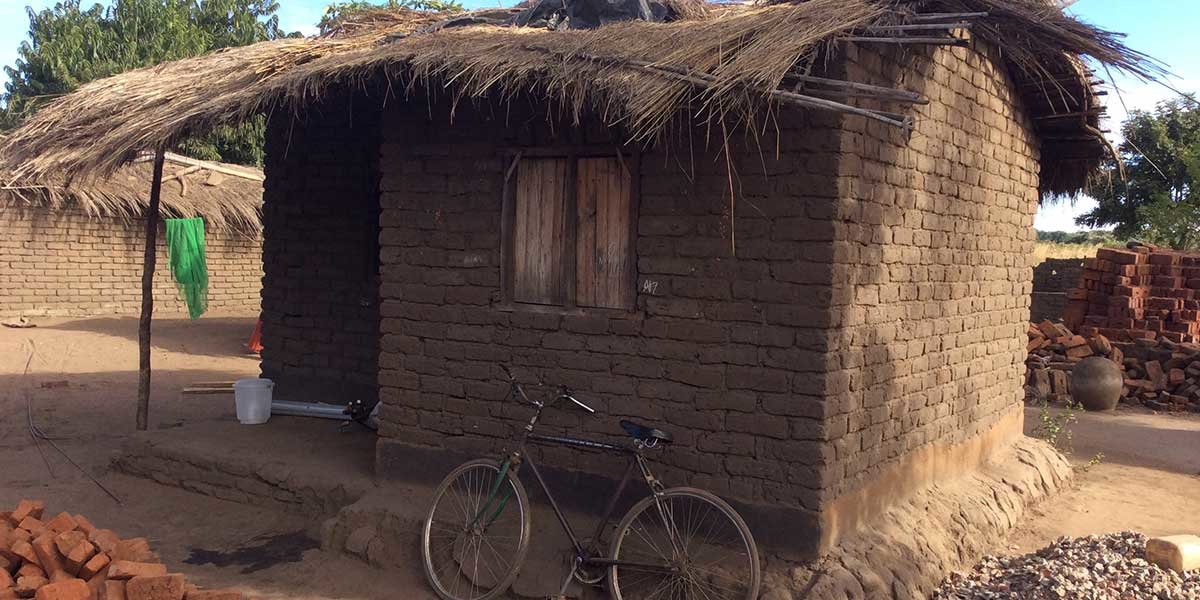 Meet Esinta and her three children
A new home and much healthier lives
Hello,
My name is John Midgley, and I have been lucky enough to visit Malawi for the last three years as a volunteer with Habitat for Humanity GB's international volunteering programme. Volunteering in 2018 enabled me to visit the families whose home Touchstone and I had built in a previous year.  Volunteering again also made me understand the life-changing effect of a decent home.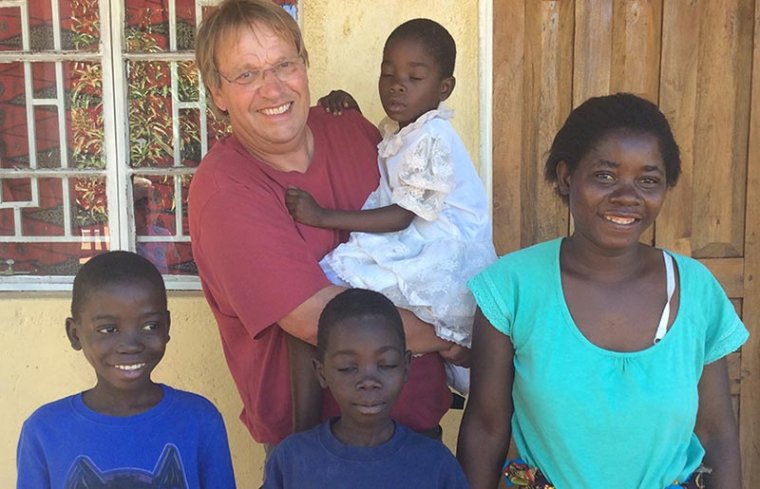 In 2016 the Touchstone team built a new home for Esinta and her 3 children, Petra, Ison and Stern. They were living in a remote rural location in a hut made of mud bricks with a mud floor and a leaking thatch roof.
Living in a quagmire
The photo at the top of this article was their house before the build. They had no toilet facilities or washing area.The home was tiny, provided no security and there was nothing they could do to keep mosquitoes out.
In the rainy season they often had to stand up all night because the roof leaked and the floor became a quagmire. Possessions, including clothes school books, were ruined by the damp.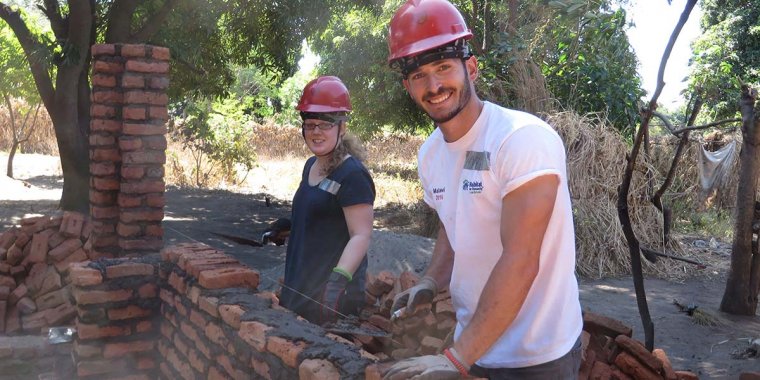 Revisiting the Family
When we visited the family 2 weeks ago, Esinta and the children appeared much healthier and happier. Esinta explained that with her new secure and dry house with glass in the windows and mosquito nets the family suffers much less from illness. In their new home, they feel secure at night. They used to have a pit latrine and washroom.
The children have not had to miss school because their uniforms or books were damp which is incredible.
The time Esinta needed to spend looking after her house was massively reduced, particularly in the wet season which is the main growing season in Malawi. This means that she can spend more time tending her garden and the result has been an increase in the amount of maize, sweet potatoes, tomatoes and cabbages she can grow.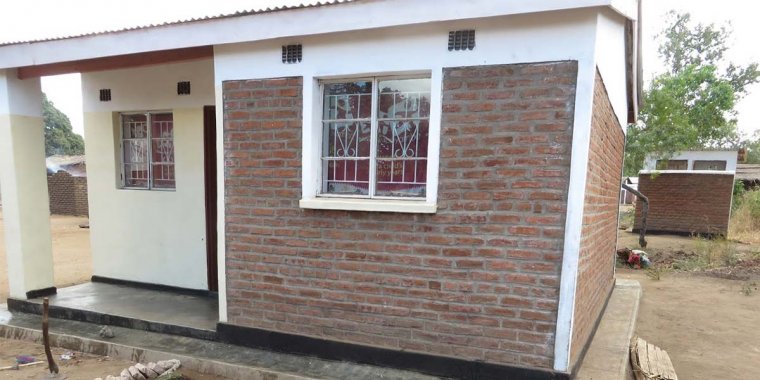 Seizing the opportunity to build a small business
She has been able to build a small stall alongside the path which passes her house and is able, from time to time, sell her excess stock to passers-by. This provides an income which means she is better able to buy a wider range of food for her children and clothe them better. She is visibly happier and prouder.
Previously she struggled to grow enough for the family to eat. Now she can grow a surplus.
A new home is so much more than just bricks and mortar! It creates the sustainable opportunity to just begin to move away from poverty. The Touchstone team may have built the home. But Esinta has understood and exploited the opportunities that new home created for herself and her children.
Take action