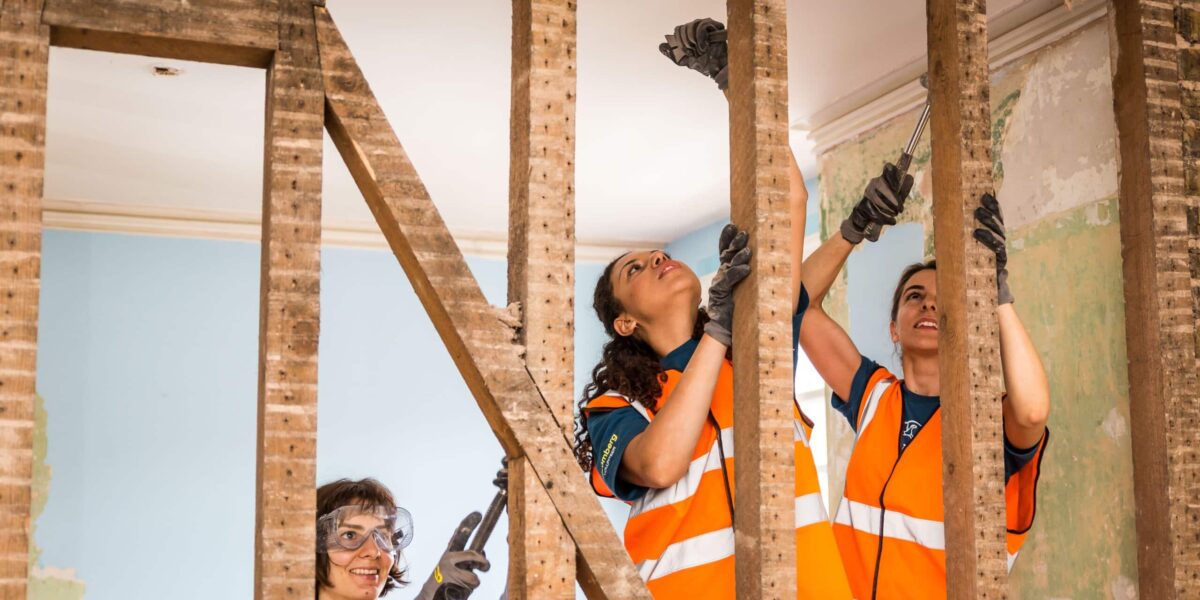 Join the Retrofit Conversation
Together with M&G, The Green Register and Glasgows Agile City
Towards Net Zero Cities Through Green Retrofit/Renovation of Empty Spaces
The Empty Spaces to Homes Campaign we have embarked upon together with M&G is drawing together like-minded Organisations from across private, public and voluntary sectors, with a common aim of transforming empty and underused commercial property to achieve social value in the form of new affordable homes for vulnerable individuals and groups.  This event will showcase our pilot project in Barking – completed 2019 and the growing Programme in East London which M&G are supporting, along with other relevant examples of HFH projects from elsewhere in Europe.  We are inviting you to 'Join the Retrofit Conversation' where we will be digging deeper into the 'real world' issues of environmentally sound retrofit.
Meet Our Partnership Panel
Rob Morrison Agile City CIC
Jack Rillie Rock Trust
Jim Kellechan Harley Haddow
We are keen to learn from our partners and see this as an opportunity for us to learn and do better, so that we can work towards net zero.
See below some of the projects we have worked on within the UK and globally. These projects help tackle climate change.

Our social purpose is on social mobility. We want to help create opportunities for people of all ages and at all stages, to help build more resilient and inclusive communities.

Quote from Jane Rawnsley, M&G

For our poor families there is nothing more important than living in renovated houses that have kitchens, toilets, and running water. Our people used to defecate in the open because there were no private and communal toilets to use. Our people used to suffer a lot because of shortage of toilets as it was not possible to empty pit latrines due to lack of access roads to the neighborhoods.

Quote from a resident in Malawi

From start to completion, Habitat for Humanity show a commitment to doing things the right way. Young people in housing need are given a home, others are trained on site, and the street scene has been improved significantly. They are partnering with LBBD to build on this success with further council-owned spaces.

Carson Millican, Empty Property Project Officer, LB Barking & Dagenham
If you are interested in joining our coalition and would like further details, please click on the button below.
Join our Coalition Here
Contact details for our team:
Tum Kazunga, CEO
Email: tkazunga@habitatforhumanity.org.net Tel: 01753 313 617
Tessa Kelly, Head of income Generation
Email: tkelly@habitatforhumanity.org.uk Tel: 01753 313 617
David Clare, Business Development Manager
Email: david.clare@hfhhomes.org.uk Tel: 0207 732 0066
Lisa Campbell, Empty Spaces Coalition and Campaign Manager
Email: lprice@habitatforhumanity.org.uk  Tel: 07387 800921