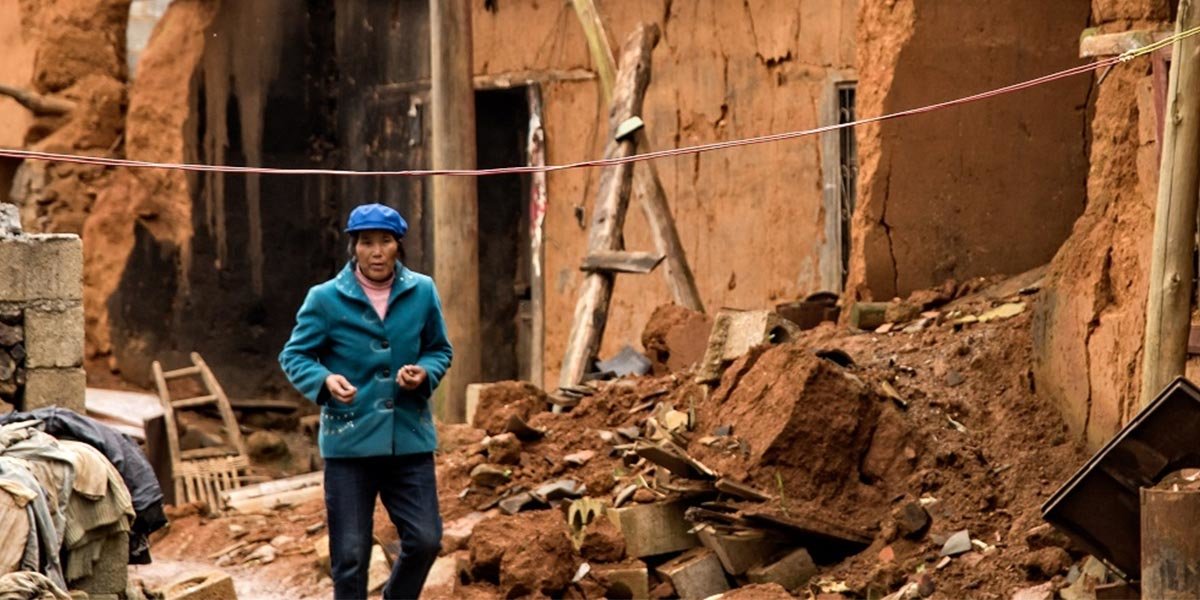 Earthquake Response in China
Building new permanent housing.
Summary
Habitat for Humanity China responded in communities affected by a devastating earthquake that hit Sichuan province in south-western China in May 2008. With support from donors, partners, volunteers and local government officials, we worked on six housing projects designed for about 1,000 families.
Timeline
May 12, 2008 — Powerful earthquake struck Sichuan province.
June-August 2008 — Assessments conducted in coordination with local governments.
September 2008 — Construction began.
February 2009 — Habitat China began hosting volunteer teams.
February 2010 — Project completed.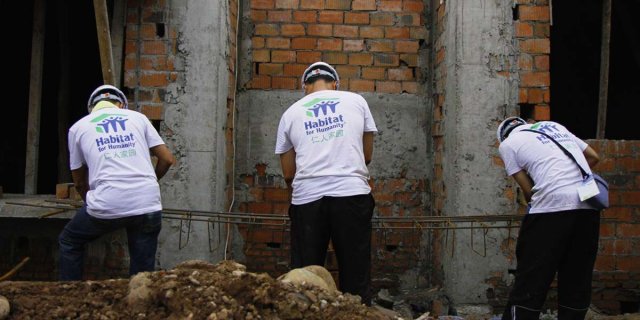 Background
The Sichuan earthquake on May 12, 2008, measured 8.0 on the Richter scale, killing an estimated 68,000 people. It is also known as the Wenchuan earthquake because the epicentre was Wenchuan County. The epicentre was 80 kilometres west-northwest of Chengdu, the capital of Sichuan. The earthquake was also felt in nearby countries and as far away as Beijing and Shanghai —1,500 kilometres and 1,700 kilometres away — where office buildings swayed with the tremor.
Official figures said 69,197 were killed and 374,176 injured, with 18,222 listed as missing. The earthquake left about 4.8 million people homeless, though the number could have been as high as 11 million. Approximately 15 million people lived in the affected area.
Project Overview
In compliance with government specifications for post-disaster rebuilding, we built earthquake recovery housing in six locations. The housing, which included single detached, row houses, townhouses and apartment buildings, was built using the government's quality standard for earthquake-resistant housing. Designs from the Architecture Design Institute in Chengdu, from which the families could choose, were also used and the houses were relatively large (about 100 square metres).
In an effort to increase income capacity for the affected families, many of whom lost their farmland because of the disaster, houses were constructed with livelihood in mind. In Taizi and Yangping villages, houses were built as bed and breakfasts to accommodate tourists. The houses in Luoyang and Changzhen villages were constructed so families would have space for a small business on the ground floor and could live comfortably above. In one community, where many people were killed or hurt when overweight concrete structures collapsed during the earthquake, the new homes are a combination of brick with wood superstructures. Elsewhere the houses were built with bricks and reinforced concrete. We were also involved with constructing community buildings. One county government administration asked us to assist with building a pre-school.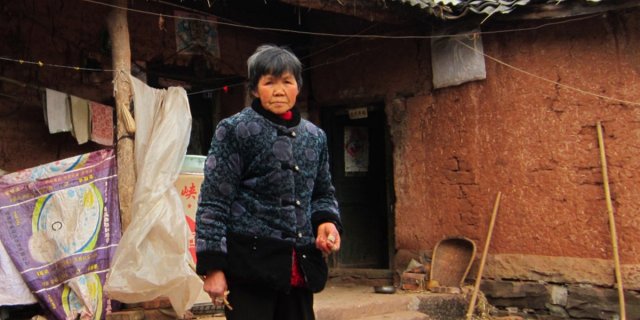 Implementation
Five of the Habitat projects are in Pengzhou City, 36 kilometres northwest of Chengdu, capital of Sichuan. The city has a population of 780,000 spread over 20 townships. The sixth project is in Jiexiang township, Zhongjiang County, northeast of Chengdu. Although contractors did most of the construction (because of government regulations), it is important to highlight the participation of hundreds of volunteers in the six locations. Their contributions were a cornerstone of the project and a show of international solidarity with affected families.
Lessons & Promising Practices
Swift government action was very effective in the emergency phase. Clean-up of debris and rubble began almost immediately, clearing land suitable for reconstruction.
The disaster was an opportunity for Habitat for Humanirty China to expand operations to new geographical areas and establish relationships with local authorities and academic institutions.