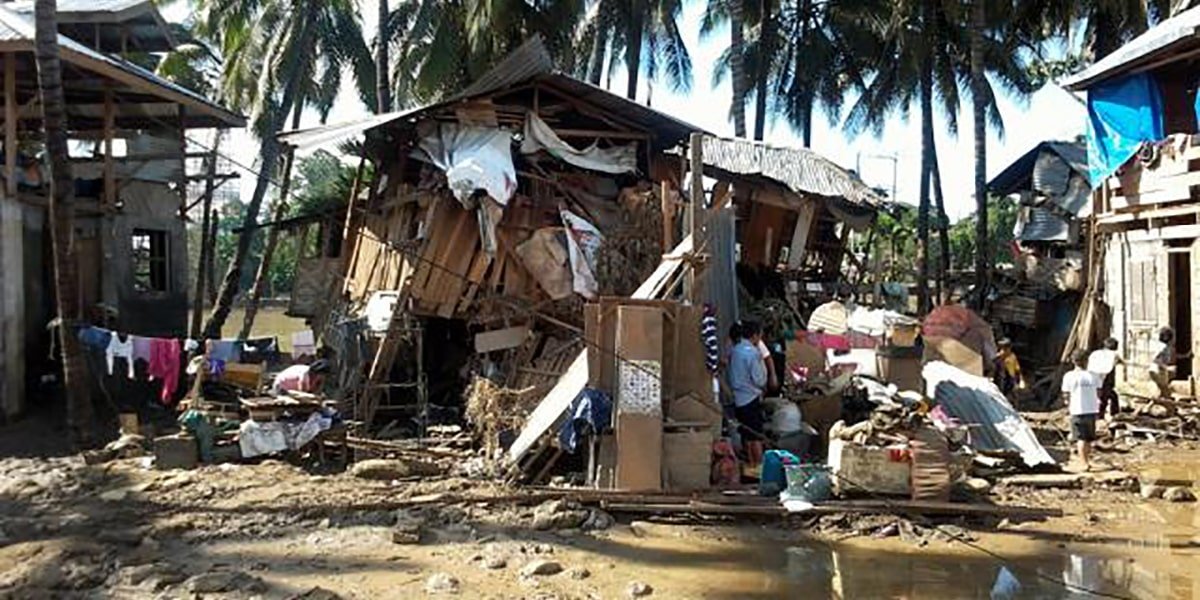 Response to Floods in Indonesia
Summary
Beginning Feb. 2, 2007, heavy rain caused major flooding in Jakarta, Indonesia's capital, and in areas around the city, including West Java and Banten. Heavy rain, deforestation in areas south of the city and waterways clogged with debris were blamed for the scale of the devastation. Habitat for Humanity Indonesia supported 1,000 families to repair their homes in Bekasi, a Jakarta commuter city; as well as Tanjung Priok and Teluk Gong, two sub-districts in North Jakarta.
Timeline
March 2007 — Damage assessed.
March 2007 — First coordination meeting held.
March 2007 — House repair and renovation started.
June 2007 — Project completed.

Background
Jakarta sits at the mouth of the Ciliwung River, and 40 percent of the city is below sea level. Jakarta's low topography and the abundance of nearby rivers make it prone to flooding. The 2007 flood was the worst in 300 years, and killed about 50 people. Public utilities and livelihoods were disrupted and there were fears of polluted water spreading disease. Electricity and water supplies were cut in large areas of the city. Telecommunications were affected in some parts of the city, and transportation was suspended in most areas, with major train lines and some roads closed.
Project Overview
Tanjung Priok and Teluk Gong were badly affected by the flooding. Three members of our staff assessed the damage, travelling to villages and collecting information. The team responded in three areas — Bekasi, a city close to Jakarta; and Tanjung Priok and Teluk Gong, in north Jakarta, to help families with house repairs. We were already running a regular Save and Build program in Bekasi, so current home partner families were supported initially.
Our priority was vulnerable families, such as those headed by widows, or with disabled members or very low incomes.
Housing repairs involved repairing walls and floors; floors were repaired up to a limit of 26 square meters and walls up to one meter high. We hired local labourers to assist with repairs, with two construction workers at each house. In discussions with home partner families, our staff determined what needed to be repaired and calculated quantities and costs of materials before purchasing from local suppliers.

Implementation
The team addressed each area separately, with targets every month for three months. One thousand families (5,000 people) were supported: 500 families in Bekasi, 250 families in Tanjung Priok and 250 in Teluk Gong. Dividing the project into three locations meant better coordination, monitoring of budgets and adhering to the project timeline.
Habitat for Humanity Indonesia approached community leaders to introduce the program, gather feedback and identify vulnerable families. Our staff then interviewed families to verify the final list of recipients.
We hired local labourers to do the work, all working with local communities, as well as handled family selection, coordination with suppliers and supervision of the work. The team coordinated with local government authorities and invited students, corporate employees and embassy expatriates to join the project through the Building on Saturday and Sunday plan, to fundraise and increase awareness of volunteer opportunities and the situation of the affected families. This plan also helped achieve reconstruction targets and raised the profile of Habitat for Haumanity Indonesia.
Lessons & Promising Practices
When the floods hit, we lacked a reserve fund for disaster response activity. Such a fund, which is now in place, would have allowed more families to receive help.