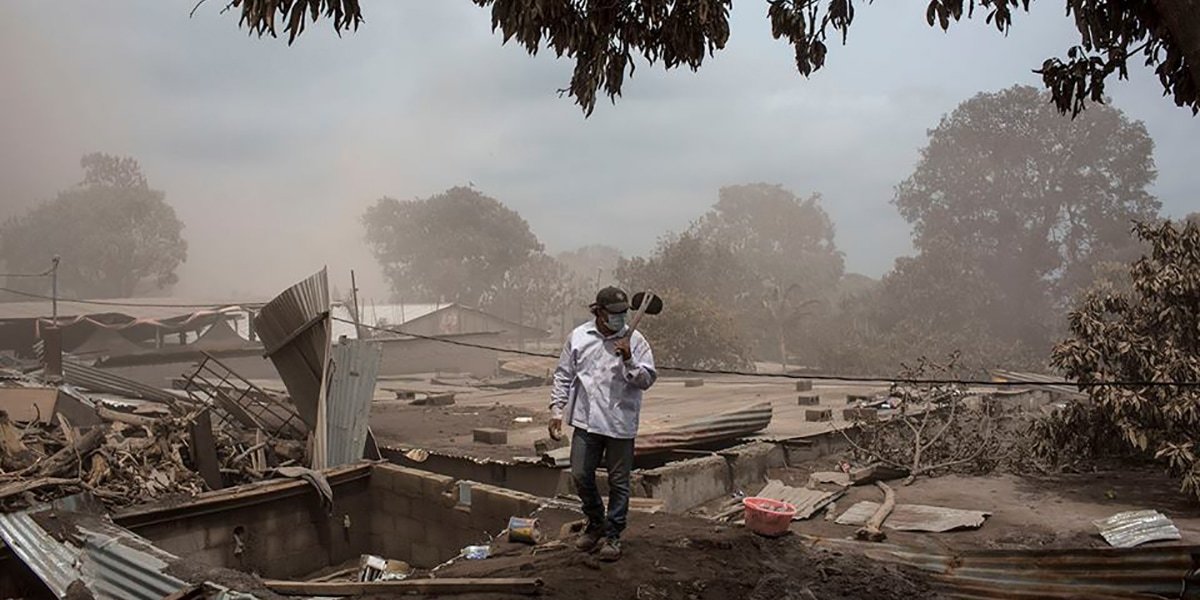 Response to West Sumatra Earthquake in Indonesia
Summary
On Sept. 30, 2009, a 7.6-magnitude earthquake struck just off the southern coast of Sumatra, an island in western Indonesia. The earthquake killed more than 1,100 people and left more than 250,000 families homeless or in need of decent shelter. Habitat for Humanity Indonesia built 417 new homes, four new schools and repaired 465 houses.
Timeline
Oct. 2, 2009 — Assessment and first coordination meeting.
Nov. 24, 2009 — Construction began.
Nov. 24, 2011 — Project completed.
Background
Most of Indonesia is located in an area of high seismic activity known as the Pacific Ring of Fire. The earthquake came less than a month after a 7.0-magnitude earthquake struck off the island of Java. The earthquake's epicentre was 45 kilometres from Padang, the capital and largest city of West Sumatra, with a population of more than 833,000 people. Most of the deaths occurred in Padang Pariaman regency that surrounds Padang, home to nearly 400,000 people. About 115,000 homes were severely damaged; 135,000 houses suffered moderate or slight damage.
Project Overview
Our goal was to support and mobilise survivors in West Sumatra to rebuild safe, earthquake-resilient homes, to construct safe and hygienic water and sanitation systems and to repair damaged homes.
Using our expertise from the Indian Ocean tsunami and other disasters, the initial disaster response plan included debris removal and clean up through the distribution of tool kits and "cash for work" initiatives.
After a two-week assessment, we saw that many other non-profit organisations were concentrating on debris clearance and providing tool kits. Recognising that focusing on the recovery stage would be of greater benefit, we completed our assessment and decided to work in Padang Pariaman regency, the hardest hit area in West Sumatra.
One month after the disaster, many families in Padang Pariaman had already built temporary shelters using material salvaged from their homes. Our team set up a project of house rehabilitation and construction of core houses.
Unlike the Indian Ocean tsunami disaster response project, when funding was easy to secure, the West Sumatra earthquake disaster response project had a very tight budget. This meant that considerable work had to be done to find partners to serve as many families as possible and to prioritise assistance for the most vulnerable families.
Implementation
The core house design used in previous disaster response projects (the West Java earthquake and the Yogyakarta earthquake in May 2006) was used again in West Sumatra, with the addition of a small room for a toilet. The house was built using an earthquake-resilient design with concrete columns and beams.
Our team worked with residents to find usable salvage material from damaged houses. For families whose homes were damaged but weren't habitable, we provided a grant for materials (US$150-600) instead of building a new house.
Our colleagues were also involved in renovating and building schools as part of the disaster response project. The schools were Junior High School SMPN 1, Elementary Schools SDN 4 and SDN 9 in Nagari Kudu Ganting, V Koto Timor district; and Elementary School SDN 12 in Nagari Kurai Taji, Nan Sabaris district.
Lessons & Promising Practices
• When Habitat for Humanity Indonesia built the new core houses, we could ensure that the house was well constructed. However, when staff worked with home partners to repair homes, it was clear that damaged homes had not been adequately built originally; homes were without corner columns or had the wrong reinforcing bars and incorrect connections. Home partners wanted to use their repair materials budget on walling material and ignore the need for proper reinforcements. To counter this, we provided construction training and consultation services, and persuaded home partners to use their budget to purchase the right material. For example, reinforcing bars in timber columns were replaced with ones of proper dimensions and a joint in every corner.
• Distribution of materials such as cement, reinforcing bars and other construction items was difficult in the Nagari Kudu Ganting area because of poor road conditions, hills and lack of vehicle access. Landslides occurred at almost every heavy rainfall and blocked roads. To overcome this, communities worked together to clear roads of landslide debris or delivered materials to houses themselves — carrying cement, zinc roofing sheets or reinforcing bars piece by piece, occasionally using buffaloes to pull reinforcing rods across rice fields. This often took days until all the materials were in place and work could begin.