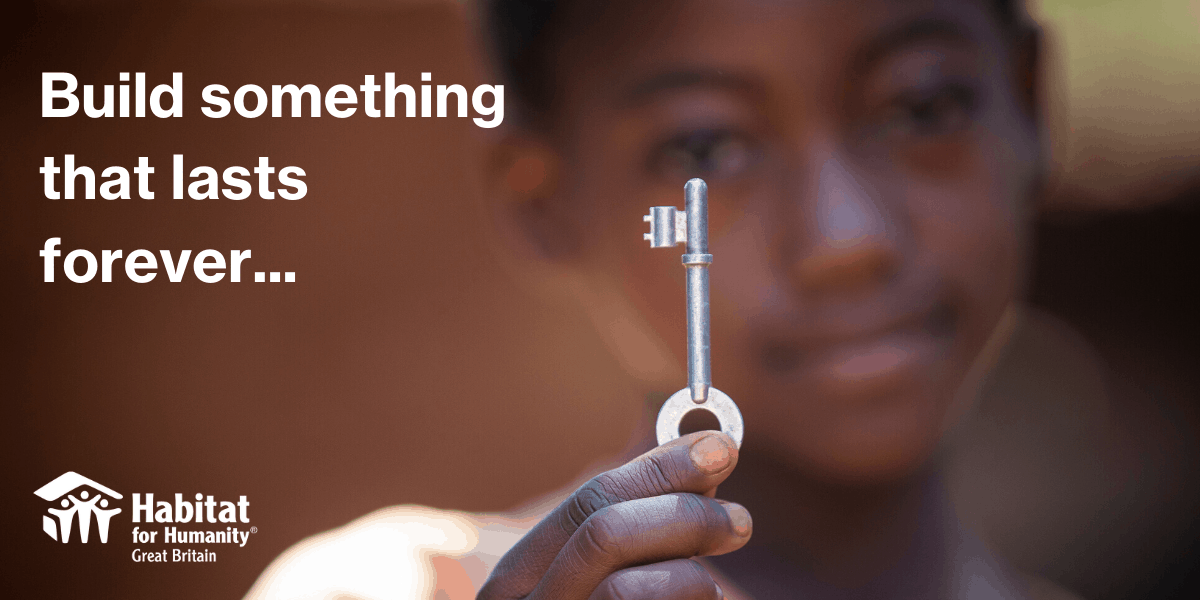 Your Will Written for Free
Claim your FREE Will
We've teamed up with online Will provider, Guardian Angel to offer the opportunity of having your Will written for FREE.
Making Your Pledge
If you are considering making the incredible pledge of a gift in your Will to us, then we realise the process of writing or changing a Will can seem complex. But the reality is that making, or even updating, a Will is easy.
If you already have a Will, you can contact your solicitor stating that you wish to add a gift in your Will to Habitat for Humanity Great Britain (charity number 1043641). It can be done in minutes but will have a lasting impact on the lives of so many vulnerable people across the world.
Why leave a legacy today?
You are not obliged to leave a gift towards our work in your Will, but of course, we do hope that after looking after your loved ones, you'll consider leaving a percentage to Habitat for Humanity Great Britain as well.
Enjoy peace of mind for you and your loved ones and leave a lasting legacy today.
Completing an online will takes just 15 minutes
Guardian Angel Wills are legally binding and checked off by Will experts.
– It is FREE for Habitat for Humanity volunteers and supporters
– Peace of mind that your affairs are in order (priceless)
– Face-to-face Wills are also available if you feel more comfortable with a solicitor
Redeem Your Free Will
To Redeem 'Your Will Written for FREE' click the Redeem button and enter the code HABITAT-FREE in the promotional code box at the check out.
If you would prefer to speak to someone over the phone or face-to-face, you can call 0800 773 4014 (only valid for simple Wills).
Show more
We use cookies to improve your web experience. By continuing to use the site, you agree to the use of cookies. more information
The cookie settings on this website are set to "allow cookies" to give you the best browsing experience possible. If you continue to use this website without changing your cookie settings or you click "Accept" below then you are consenting to this.