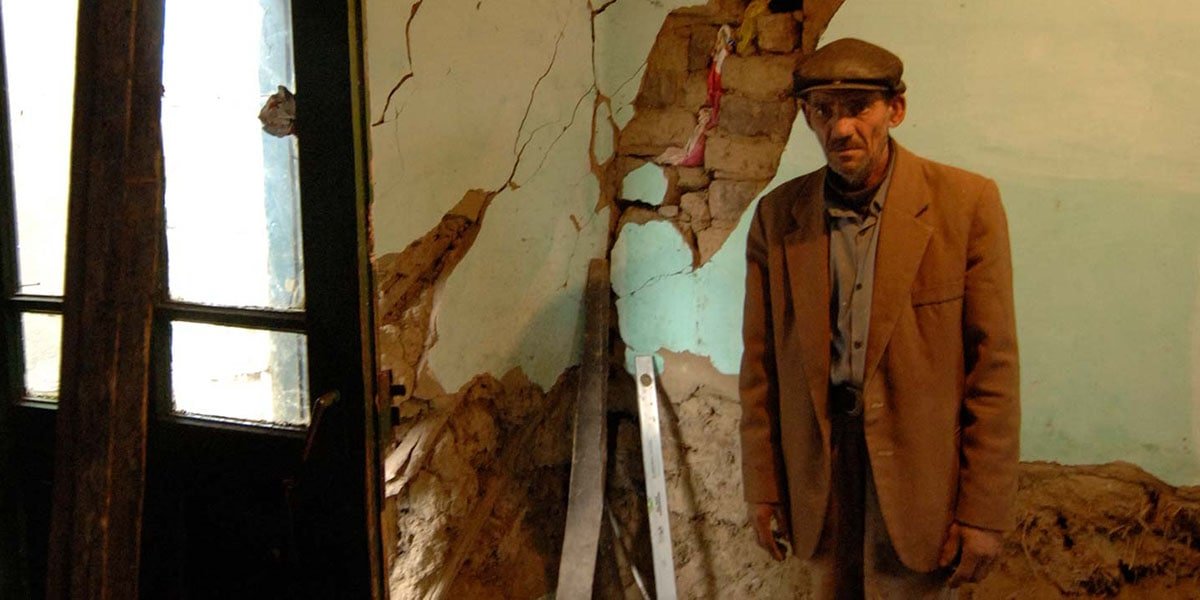 Legalising Roma Homes in Prilep, Macedonia
Thousands of Roma living in slums on the outskirts of Prilep, Macedonia's fourth largest city, are using our micro-loans to legalise their situation.
With the help from a local partner NGO they can finally become legal residents and gain access to needed services (water, electricity, schools) and home improvements.
On the edges of Prilep, there's a large Roma community housing over 5,000 people. Every one of these dwellings when they were built was done so illegally.
They are not in danger of being knocked down or evicted, but their unofficial status creates problems for the Roma. Watch the video to discover the full story or read its transcript below.
No official identity, healthcare or social protection
Nesime Salioska is the director of Roma SOS, a local organisation set up to help the Roma people with their concerns.
Nesime Salioska explains that "if you don't have an official address that means that you cannot get an ID. And if you don't have an ID you don't have the basic document in Macedonia to which you are registered in the institutions.
The institutions are not able to find you in the actual place of living and you cannot realise the right to insurance, you cannot realise the right to social protection, the children cannot be found by the immunisation services. In many aspects you don't exist because nobody can find you in the actual place of living."
With the current level of poverty in Macedonia, the cost of legalising their homes is way beyond what many Roma can afford and the legal process far too daunting. It's a problem faced by around 300,000 people in this country, almost 15% of the population.
So we help by providing non-profit interest loans with Roma SOS on hand to guide residents through the legal process.
Zero-interest loans for legal services and home renovations
Habitat for Humanity's field facilitator Dzengis Berisha is meeting Sejdo (Buzevski) and his family to discuss a loan to fund legalising his home.
In addition to providing loans for legalisation, we also provide further zero-interest loans for those looking to renovate their properties.
Dzengis Berisha: So you have here the first installment. The preparation for the survey has been done and delivered to the council. And now the only thing left is for the municipality to deal with the paperwork. And the mayor's office should sign the papers. Then your house will be registered with a legal address.
Dzengis Berisha: Now that you are making regular payments on your loan we have submitted your request for a further loan to help with reconstruction and renovation of your home. Because there is a real need for that.
The legalisation process also gives homeowners a level of security about the future. Bilent Kazimovsky and his family are happy to have gone through the process and to now be on the other side.
Bilent Kazimovsky: For me personally, the legalisation means everything. My great-grandfather settled here and all the time we were living under the pressure of whether or not we would have a home in the future.
Dzengis Berisha: So now you have a document proving you own the property. And now you have an identity card. Is it easier for you now?
Bilent Kazimovsky: Yes. Now I have one, and I have no problems. My wife, my mother, my father and my grandfather all have one.
Thousands still need support
Our loan fund has helped thousands of families across this country. But over 100,000 families are in need of the same kind of support. For us, this project could be the start of a wider plan to help the Roma community in other ways.
Liljana Alceva, deputy national director of our office in Macedonia explains:
"In the Roma community there are a lot of problems. There is a lot of pollution in this area. The streets are not well done. Also there is waste water that is passing through the streets. So we would like to work in this area as well and support the Roma community to upgrade the living conditions not only in their homes but also the entire environment."
Take Action
Related
Comments