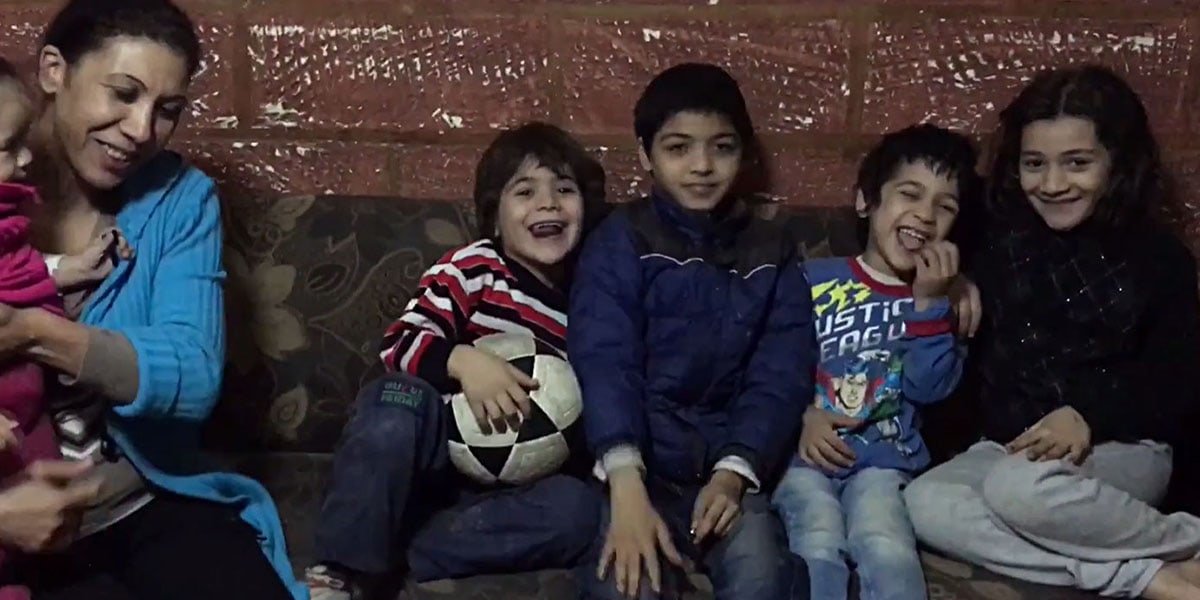 Upgrading Palestinian Refugees Camps in Lebanon
(Slum Rehabilitation)
The main objective for this slum rehabilitation project has been to upgrade the Palestinian refugee camps in Lebanon to provide safe and healthy homes to poor and vulnerable families who have been living in camps for years, and often decades.
An important focus of this project was put on families taking care of:
Orphans
Vulnerable children
Women-headed households
Elderly family members and the disabled.
This is done by finishing, repairing, renovating, extending or adapting for handicap accessibility the homes of those families.
Adapting to the needs of refugee camps in Lebanon
At times the project – which ran from August 2014 to April 2016 – needed to be flexible in order to respond to the changing political situation and take advantage of favourable conditions when they came. Although at times this meant that fewer families were reached than planned, the overall effect has been that in total, the project has reached more homes than was originally planned.
It has successfully changed the lives of a large number of Palestinian families, many of whom have expressed sincere gratitude to our team in Lebanon for their intervention in their homes. A key reason for the increase in the total number of families served is the huge need for such repairs, rebuilds and other home improvements.
Since UNRWA (United Nations Relief and Works Agency for Palestine Refugees) was facing problems with funding their regular activities and their repair work and services within the camps had been put to minimum, the amount of families in need grew significantly.
Thus, we attended first to the needs of the most vulnerable Palestinian refugee families. In the end, the actual average cost per house was lower than estimated before starting the work two years ago.
The cost of houses repairs ranged between US$ 128 and US$ 5,668. The average cost per house repaired for the whole project was $1,226.
Working with local organisations
Our operation in Lebanon has successfully established partnerships with four local organisations:
Mousawat (MSWT): took over the projects which were operating directly by Norwegian People's Aid. MSWT runs several professional centres—backbone of the disability program—for Palestinians in Beirut and other areas of Lebanon.
General Union of Palestinian Woman (GUPW): a democratic grassroots organisation established in 1965 and represents Palestinian women inside and outside Palestine and has branches where ever there are Palestinian communities.
Social Support Society (SSS): seeks to help make a positive difference in the lives of Palestinians living in refugee camps in Lebanon.
Welfare Association (WA): aims at supporting the progress of Palestinian refugees in Lebanon by implementing a wide range of programs in education, youth empowerment, community development, arts and culture and emergency relief.
These new partners have then successfully identified hundreds of families in urgent need of help. Following that, our team has visited them to verify their eligibility to the project and the extent of their need.
Homes with no toilets, windows or even doors
A total of 504 houses were assessed by the team in 9 "camps" and other nearby Palestinian gatherings throughout Lebanon, out of which 320 houses were selected.
These camps are former Palestinian refugee camps in Lebanon that have been there for decades. They may not be viewed as "proper" refugee camps anymore because they've been through several, often makeshift, upgrades over the years. They don't consist of tents anymore but rather of slum-like houses built (more or less hastily) with solid materials.
However, these camps still exist as isolated communities of Palestinian refugees within Lebanon and the "homes" where those families live often have no toilets, windows or even doors. The refugee camps where we've worked were:
Shatila Camp (Beirut)
Burj el Barajneh (Beirut)
Mar Elias
Ein el Helwe (Saida)
Rashidiye (Tyre)
El Bas (Tyre)
Kasmiyeh (Tyre)
Burj el Chamali (Tyre)
Baddawi (Tripoli)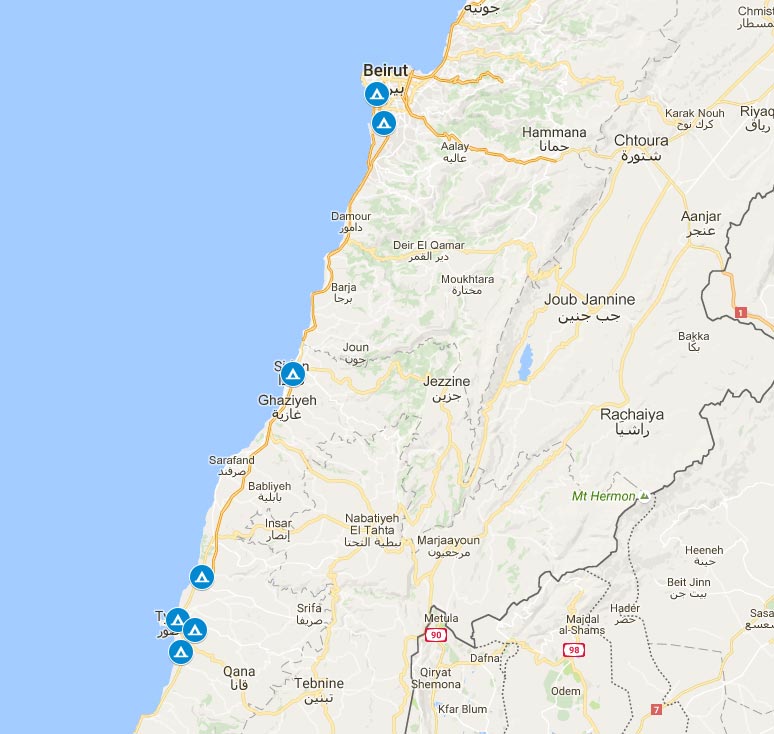 Thousands of repairs in refugee camps
Our work has been completed for all 320 houses, directly benefiting 1310 individuals.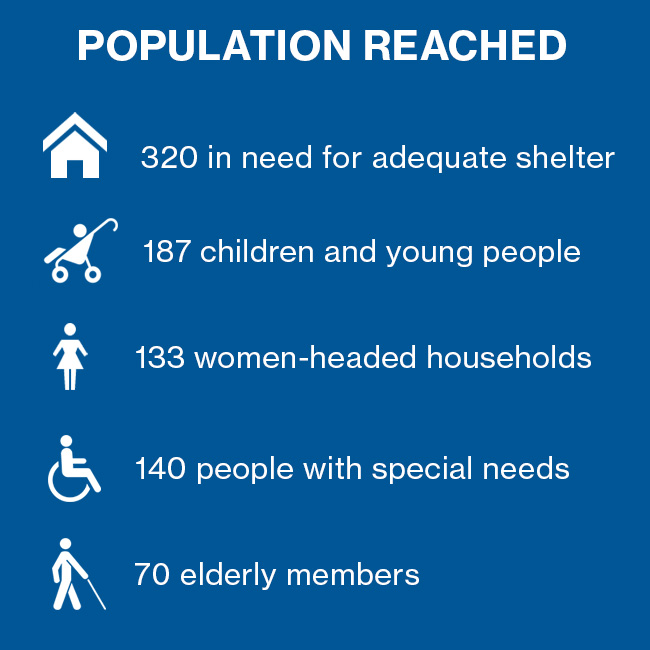 In line with our goal to reduce housing poverty in Lebanon, our intervention achieved several immediate results, such as:
Weather-proofing the house reduced the negative effect on the family's health condition (damp reduction, water dripping, …)
Renovation or construction of sanitary facilities improved the hygiene conditions of the family
House-extensions or divisions, particularly for over-crowded houses, provided more space and comfort to the family
Windows allowed better ventilation and light within the house
Water and electricity repairs limited safety hazards and secured proper water flow in the house
Doors provided security and privacy to the family
| Type of work carried out | Number of houses |
| --- | --- |
| Bathroom (full upgrade of tiling, porcelains etc.) | 257 |
| Kitchen (full upgrade of food preparation areas, tiling, and cooking areas | 242 |
| Painting | 236 |
| Doors, windows and stairs | 224 |
| Tiling | 186 |
| Water heater installed/repaired | 96 |
| Weather-proofing | 87 |
| Toilet accessibility aids | 75 |
| Electrical work | 46 |
| Water tank installed | 20 |
The project will also have several long-term impacts:
Improving the families' health by eliminating health hazards due to insalubrious and inadequate housing
Enabling the families to spend their low-income on immediate concerns other than housing, such as education, healthcare, business, savings, etc.
Making home a better place for children to study (proper lighting, warmer house, ventilated rooms, more space, privacy, etc.)
Reducing sources of stress related to the decrepit state of the house
Promoting dignity to the families by living in a house that provides a safe roof, decent though simple and that can host guests and community members with no embarrassment.
Another long-term impact is the promotion of the principle of mutual help in the targeted communities whenever possible.
Our local team was indeed able – more than once – to encourage home-owners, neighbours, relatives or friends to help with some works (mainly painting) thus creating a sense of ownership and strengthening community solidarity. Contractors at times did more work than what was agreed upon.
This post was produced with the financial support of the European Union. Its contents are the sole responsibility of Habitat for Humanity GB and do not necessarily reflect the views of the European Union.
Take Action
Related
Comments
One response to "Upgrading Palestinian Refugees Camps in Lebanon (Slum Rehabilitation)"