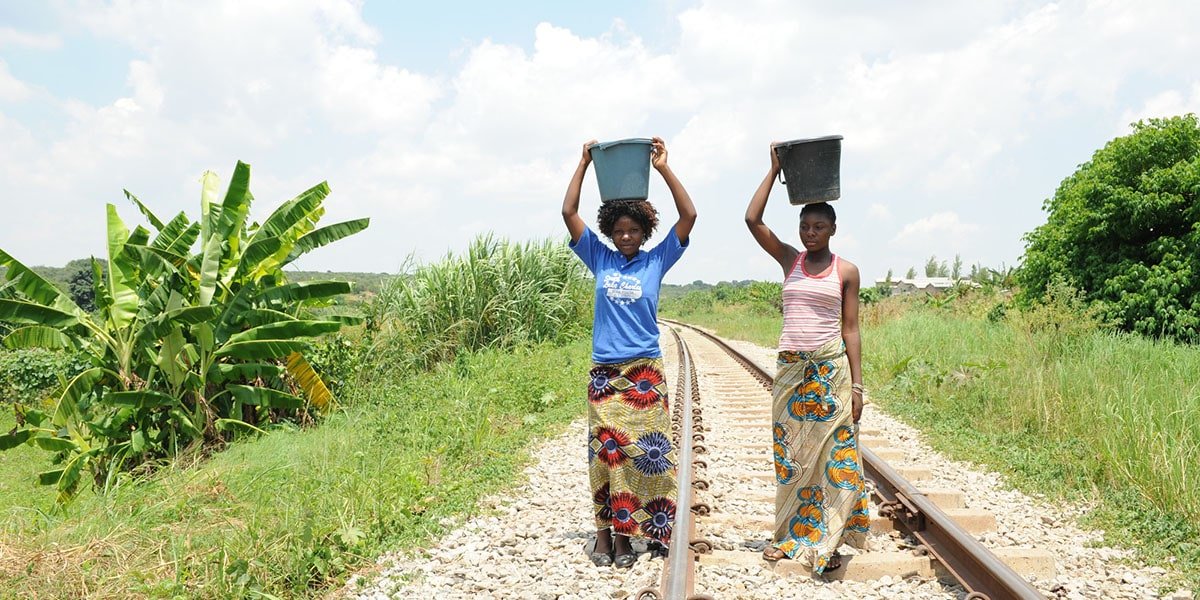 Fighting for Beauty:
Extreme Poverty & Social Exclusion in Zambia
After losing her husband, Beauty's family turned against her, and she ended up living in extreme poverty in Zambia, with 4 children and without a place to call home.
Using our programme to offer vital help to children living in poverty, as well as those suffering from social exclusion (e.g. women, the elderly, the disabled or HIV-affected people), we were able to build a home for her and her family.
"He said 'I want to marry you'. Firstly, I refused. But later on, I said yes. I loved him, he was my husband." (Beauty)
In 1992, Beauty Sibuwani met Jeff Chandler, a smiling truck driver from a nearby village. Together they had 4 children, they lived in a nice home and had a steady income.
"He [treated] me very well, he was a good father and a good husband. And he was very good. And I will never forget about that man, I will never… Every night, I pray for him, every day I pray for him. God bless him wherever he is." (Beauty)
Losing her husband, rejected by her family
On the evening of July 6th 1999, while Beauty and her family were sleeping, a group of men broke into the home. They woke the family and shot and killed Jeff, as Beauty and her children watched. Shortly after he died, Beauty was taken to her deceased husband's rural village and was required to take part in a spiritual cleanse.
This is an old Zambian tradition, where widows are then offered to marry their departed husband's family member, in this case, her Jeff's brother. But Beauty refused to be subjected to that old tradition.
When she refused, the husband's family rejected her and refused to extend any help to her or her children. To make things worse, when she returned to her home, their property had been taken away by her husband's family. Everything was taken away from her:
The furniture
Her bed
The pots and pans
… Absolutely everything
She was chased out of the family home and had nowhere to go to.
Living in a tent: homeless with 4 children
After refusing to marry her husband's brother, Beauty and her children found themselves homeless. For a few years, they were able to stay with a family friend, but eventually ended up having to move into a one-room plastic tent. They slept on the dirt floor and had to share a single blanket among the five of them.
"It was really bad, I was living in a tent with my four children. We are not safe in a tent. When the rain comes, the water gets inside our home. We are just lying in the water." (Beauty)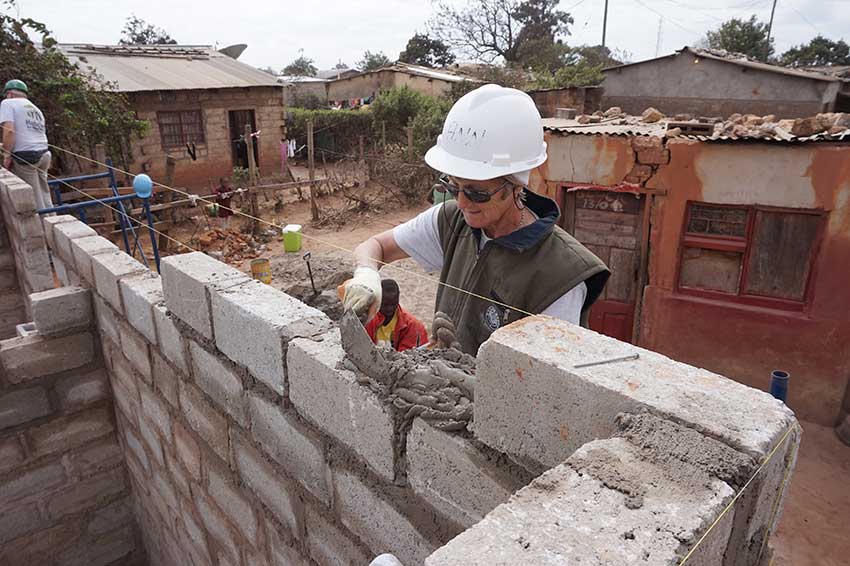 Fighting for socially excluded women in Zambia
As part of our Orphans and Vulnerable Group housing programme in Zambia, Beauty and her children were selected to receive a fully subsidised Habitat home.
"I didn't know that I could have a house. For the past 10 years since my husband died, it was terrible. But when I slept in the house, I cried. I was happy, tears of [happiness]." (Beauty)
Given that they now have a safe place to call home, Beauty and her children are now concentrating on improving their lives. As much as she went through, e.g. the problem of losing a house that she once owned, and all the assets being taken away from her, the Habitat house has given her back hope.
"I am safe no because I'm living in a house, I want to say thank you. Thank you for building me a house." (Beauty)
Find out more about our work fighting for women's land rights in Zambia and across the world, and helping them gain the right to own land, business and property. You can also find out more about our work fighting social exclusion through housebuilding and slum rehabilitation.
Take Action
Related
Comments