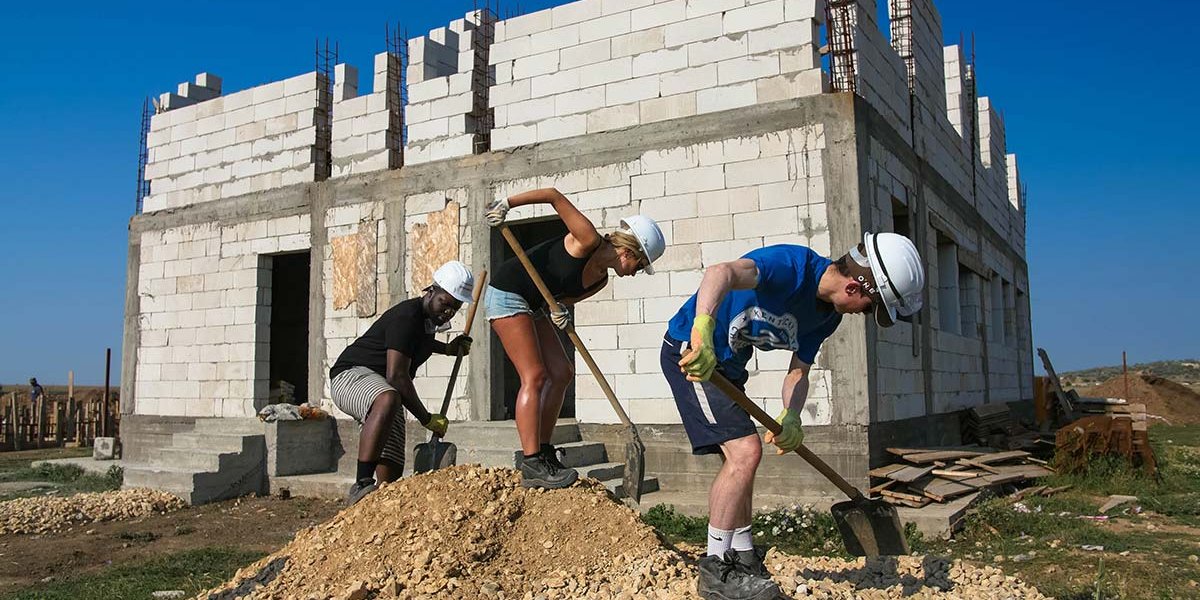 Royal High School Volunteers
Tackling urban poverty in Romania
Building a community centre
From 13 – 21 June, an enthusiastic team of students from Royal High School will build in Romania. The focus of the build will be community centre construction within the area Buftea, which is located outside of Bucharest.
The community centre will provide afterschool clubs and education for 50 children, and support an additional 150 children each year. In Buftea, where some very poor communities live, this project will have huge benefits from helping to reduce school dropout rates to supporting mental and behavioural problems amongst children and youth.
The community centre will be energy efficient and will aim to provide some relief for families that are living in overcrowded housing.
Meet the team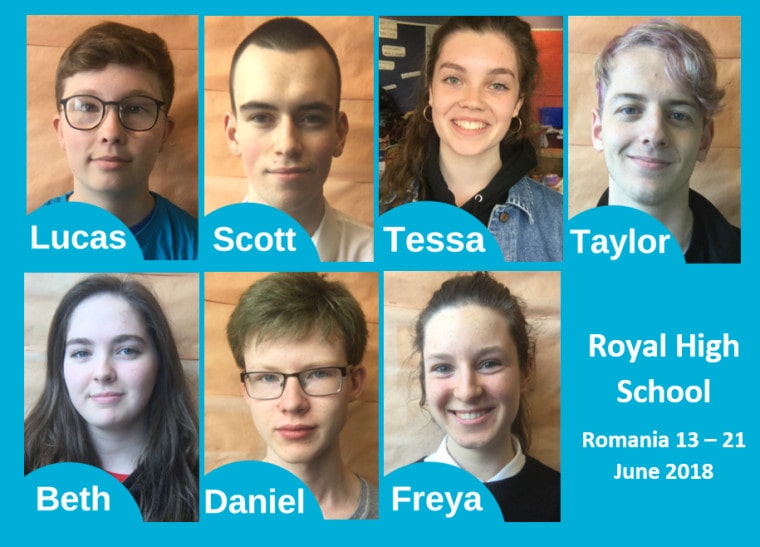 The team are all looking forward to participating in the Romania build. We wanted to know a little bit more about the enthusiastic team members, and here is what they had to say.
Lucas explained that there was on simple reason for volunteering, and that was to make a difference to the lives of people who need the help.
"I am really looking forward to working hard and being out of my comfort zone." (Lucas)
Scott shared a similar opinion. He told his teacher that although this experience is going to be totally different from anything else he has done, he can't wait to be on site.
When it comes to deciding why the team wanted to take part, the answers were all extremely heartfelt. Taylor is participating "to try and help people in the world that are less fortunate" than himself.
"It's a chance to do something that I never thought I would have had the chance to do". (Tessa)
Tessa also added that she "cannot wait to see Romania for what it is – no touristy stuff, just real people." This was a view shared by Beth who is also looking forward to seeing the real country and not just the tourist spots.
High expectations
We are extremely excited to see what this Build will bring. With such an inspirational group of young people, we are sure it will be a huge success. With Royal High School having sent teams in the past it is no wonder that Daniel wanted to get involved. "I am friends with people who have done this project before and they loved it, so why not try it myself."
The Royal High School team can be sure in the knowledge that they will gain many life skills. Freya hopes that her final year at school will "mean something" and that it will "have a purpose" to more than just herself.
Well, Freya, we know that you and all of your team mates will definitely make your final year meaningful by volunteering with us.
Take Action
Related
Comments