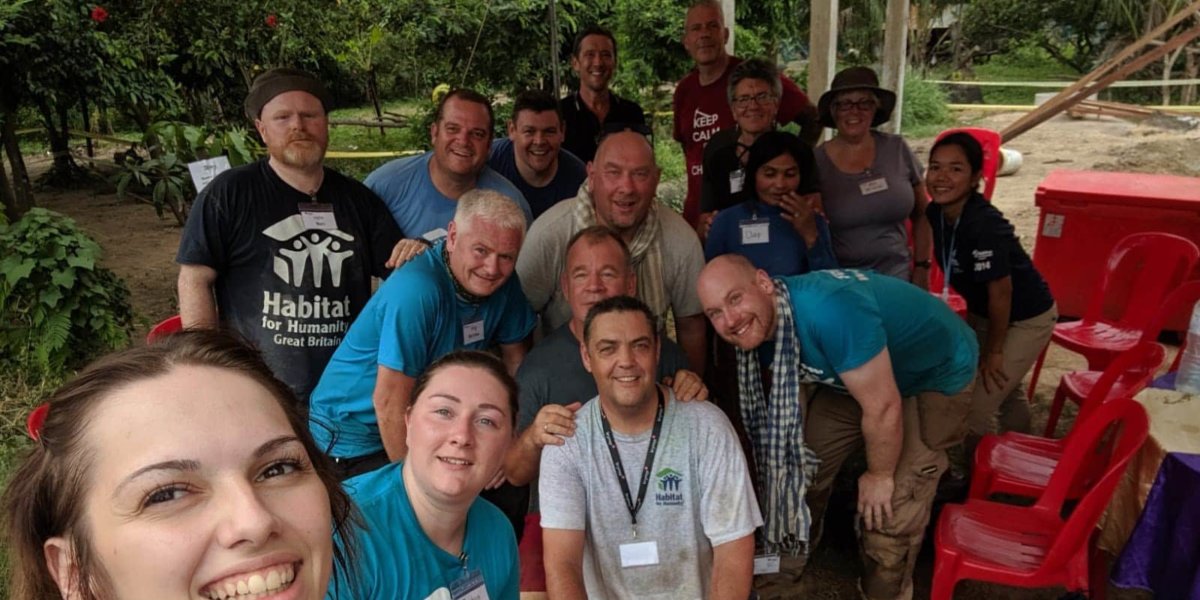 Not an Everyday Occurence
Andy's story
Returning to Cambodia
Andy, a Habitat for Humanity Team Leader, returned to Cambodia three years after a Build in Siem Reap and witnessed first-hand the impact of his team's support to a local family. This is his story.
You don't often get the chance or there aren't many people who can say they have built a home for a family in need, but even less who have had the opportunity of building a home for a family in Cambodia then going back 3 years later to visit them to see how they are getting on and how their lives have changed.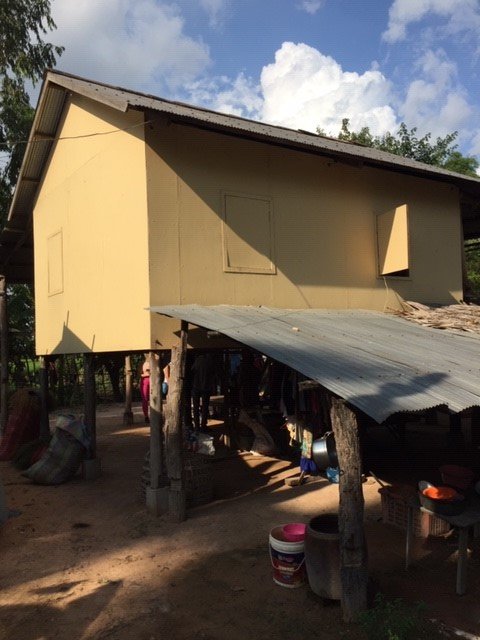 Please let me explain. I am a team leader for Habitat for Humanity GB, and in short we build homes for families in need all over the world. In October 2016 I took a team to Cambodia, where we stayed in Siem Reap and built a home for a young family in a village near by, and in October 2019 I returned once again to build in Cambodia, this time a different town, Battambang, but had the opportunity to visit the family near Siem Reap with 4 other volunteers, not an everyday occurrence.
Memories from Cambodia
In 2016 when we left the family after spending a week with them, the local tradesmen, helpers and building their home, we were filled with sadness, emotion, joy and hope that the opportunity had given them a hand up and they could improve their lives, but you don't really know the impact you have had, you can receive email updates from HFH Cambodia but to witness with your own eyes is a special opportunity.
As the 5 of us left the hotel in the minibus to set off to the house, the feeling of trepidation was nestled in my stomach, and as we drove out of the town, off the tarmac roads and onto the dusty road that took us the last 10km to their house, I became more and more nervous but more and more excited, willing to see for myself how the family were 3 years later. As we pulled up on the road at the side of their plot of land, the homeowners saw the minibus and their beaming faces assured me that all was ok, that I could relax, that they were doing well.
A tearful reunion
After a tearful greeting/reunion we had the opportunity to look around their plot, happy to see that they had used some materials (from the house we had demolished) to build a small enclosure to hold animals, a lean to extension on both sides and front of the house to give more sun shade, more space for storage and they had built a small toilet. They had a cow, a few chickens and ducks scurrying around the place, their water buffalo was somewhere in the local stream and the lady of the house had been knitting woollen hats, a new business venture she had embarked upon to bring in more money. Their son was in school and Dad was in regular work providing an invaluable regular income. Things had looked up!
We gently asked if we could look inside their home and were happy to see that it was a "home", with a bed, wardrobe, fresh matting on the floor and a bed for their son. She told us that she was planning a second child, something that they would not have wanted to do without a clean, dry, secure home and stability in their lives. The new house we had built 3 years earlier had given them the opportunity to focus more on work to bring money in and education for their son, rather than worrying about an insect/termite ridden house that leaked whenever it rained.
We could only afford half an hour with the family which went all too quickly, but it left a warm feeling within me as we drove away to know that our efforts 3 years earlier had changed their lives substantially and they were now able to plan for the future with confidence and of the future of their young son.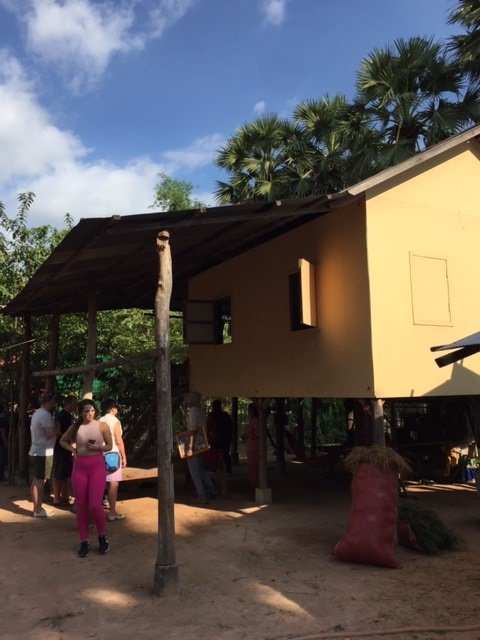 Get Involved
You can follow in Andy's footsteps and help Habitat for Humanity fight housing poverty by Fundraising for us or joining us on builds later this year. As Andy says, you don't often get the chance to build a home for people. To find out more about fundraising or volunteering then please visit our Fundraising page and Volunteering page or email hello@habitatforhumanity.org.uk to find out more.
Related
Comments
15 responses to "Not an Everyday Occurence"