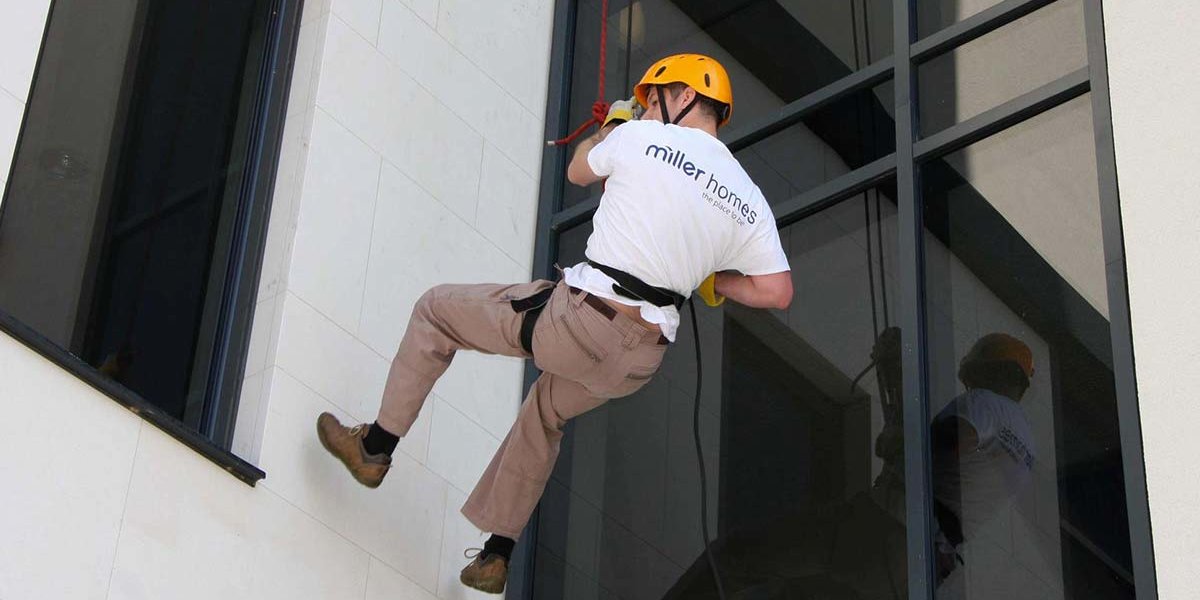 Fundraising ideas
Ways to raise money for charity
You will find here fundraising ideas and ways to raise money for charity – whether it's for a charity run or a volunteer trip to do charity work abroad. Many people are very happy to sponsor their friends and family members, especially when they have a clear target and raise money for a cause they are passionate about.
So why would people sponsor you?
Because they know you
Because you've asked
Because they agree with the cause you're raising funds for
If you are doing a sponsored run or challenge: Because you're prepared to make the effort – most people admire that!
Our best tip: ask. You will only be able to raise money for charity you ask for it. The more people you approach, the more money you will raise. Remember, you are not requesting money for yourself, you are asking on behalf of Habitat for Humanity.
The money you raise gives a hand up to real people around the world living in extreme poverty. It changes their lives permanently.
Getting Sponsored by Companies
It is helpful to think about asking companies to sponsor you, especially if they have a link with construction. You could get your employer to help you i.e. would they allow you to email all staff? It is best to send a summary of what you are doing with a leaflet on Habitat for Humanity for the best information.
Do you, or somebody you know, work for a company that has a matching gift policy? If so, this is a great way to maximise your fundraising impact. Enquire about the matching gift policy to see if your Build trip is eligible.
Check out our advice for running your event
Check out our volunteer resources (shareables)
Most popular ideas to raise money for charity
---
---
Original ways to raise money for charity   
You want to know how to best raise money for charity? It's simple, do something you love!
AirBnB: rent your place out (or just a bedroom), go crash on your friend's couch for a few nights and voilà! (PS: you should seek legal advice to ensure that you are allowed to rent your place on AirBnB)
Run – …or walk! Don't think you can't do it – everyone can. Enter yourself into a race. 5K, 10K, half-marathon, full marathon. Challenge yourself. Ask friends and family for sponsorship.
Dress down/up day – ask your school or employers whether they can have a dress down/up day.
Live Below the Line – a brilliant event and a great way to raise some money. Can you live on £5 for 5 days, as more than one third of the planet live? It's tough, but others recognise this, so they'll be willing to give you some money.
Something silly – charity head shave, wear something stupid, sit in a bath of baked beans. Take photos and videos; spread the word. Embarrassing for you, but hilarious for those that know you.
Sponsorship events – tie in your plans to special dates in the calendar, such as Christmas, Valentines, Easter and Halloween. This is a good way to spread out your fundraising.
Cake sales – an easy and great way to raise money.
Car boot sales – sell your stuff! It might look like rubbish to you, but it might be worth something to someone else.
Ebay, Gumtree – online car boot sales. Another relatively easy way to make some money.
Make something yourself – if you can make it, try selling it. Markets, Christmas and school fetes, arts fairs or even online are great places to make some money and donate the proceeds to your Build.
Auctions – Build up a prize fund of unwanted gifts or try and get things donated. Advertise it in the local press. This could form part of an evening event you've already set up.
Themed night – everyone loves food and drink, and who doesn't like dressing up?! You pick the theme and the place, cook the food, provide the drinks and entertainment then sell tickets to friends and family!
Whether you're into skydiving, boxing, eating exotic insects or even video gaming, we've seen people come up with the most original and unique ways to raise money for our charity. Create your fundraising page here.
What to do with the money you raised for charity? 
Whenever possible, direct your sponsors to your own online fundraising page.
Ask your sponsors to give you their sponsor money at the time that they sponsor you. It will save you having to catch up with them again after your sponsored activity.
Wherever possible, ask for a cheque (made payable to Habitat for Humanity). It's too easy to get coins and notes muddled and it's also easier to keep tabs on who has or hasn't paid up.
If people give you cash, write down who has given you what. Write a cheque payable to Habitat for Humanity for the amount of cash or arrange a bank transfer. On the back of the cheque, or on a note with the postal order, write the names of the sponsors and the amount they gave.
If you would like a sponsorship form, email hello@habitatforhumanity.org.uk
Finally, we would like to say a HUGE thank you for your time and effort.
We really appreciate everything you are doing for Habitat for Humanity and are so excited that you are as passionate as we are about giving a hand up to people around the world living in extreme poverty.