Inspirational Stories from Women in Zambia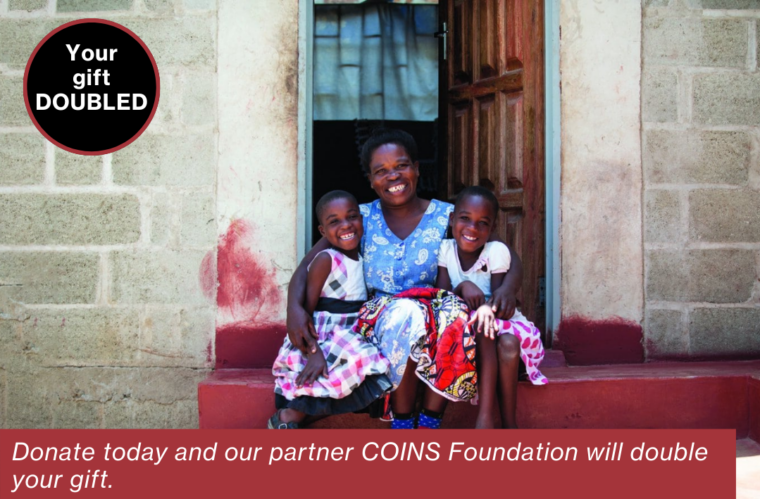 Habitat for Humanity are committed to supporting women in Zambia who are facing significant challenges in securing the rights to their land and homes. The illegal practice of 'widow inheritance' (whereby, a woman is required to remarry a member of their late husbands family) still exists in Zambia, and can result in women being made homeless as their in-laws lay claim to their property and possessions. In addition to 'widow inheritance', many vulnerable people in Zambia lack the knowledge to prevent being made homeless by local councils and/or family members. It is for this reason that Habitat for Humanity are working with communities to establish study and savings groups. By attending a group, people are taught how to manage their finances, how to save and invest, and how to procure land occupancy licences that will give them ownership of their own home and the land it is built on.
Your gift can help us create more savings groups to educate vulnerable people about their rights. Because everyone deserves safe and decent housing.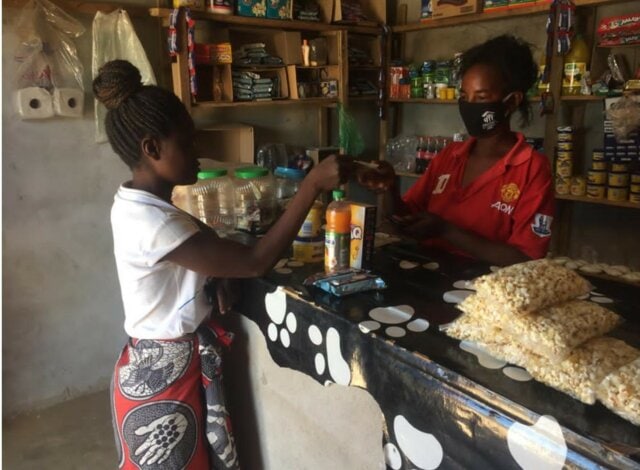 Donate today to support our global work
Meet our Savings Group Members
Rachel
Rachel attended a savings group after being approached by a Savings Group Agent. These agents are trained by Habitat for Humanity to understand land and housing rights. With this training, they go out into the community to spread awareness about the groups thus helping others to grow their knowledge.
"Soon I will have saved enough to secure my land and will purchase my own land occupancy licence. I am very proud of what I have been able to achieve because of the help of Habitat for Humanity's savings group". Rachael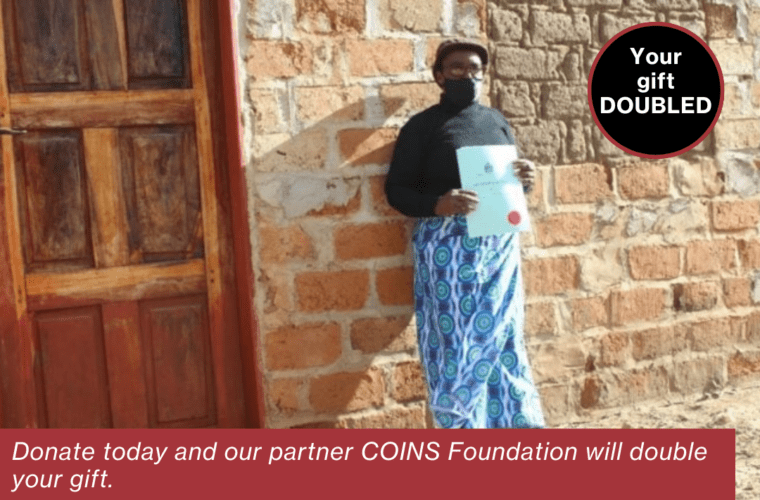 Natasha
Natasha Mwansa is just one of the 1159 people in the Makululu community that have benefitted from joining a savings group. As a 35-year-old mother of 5, and without a formal education,  Natasha had always desired to help her husband by starting a business of her own, but had no money to study or kick-start a business. The Twikatane savings group helped Natasha to learn the skills to do just that.
"I am very proud of what I have been able to achieve as a woman, because of the support I have received from the savings group, I would urge all the women not to be left behind – save, earn and improve shelter." Natasha Mwansa
After the first 6 months of saving, Natasha was able to invest in creating a business of her own selling charcoal and vegetables. With her new found financial knowledge, Natasha did not stop there. Instead of spending the profits of her business, she approached the savings group who gave her a loan. With the money
"Now that I have established my financial security, I plan to save to secure the family land by paying for an occupancy licence using the savings I will accrue at the end of this cycle"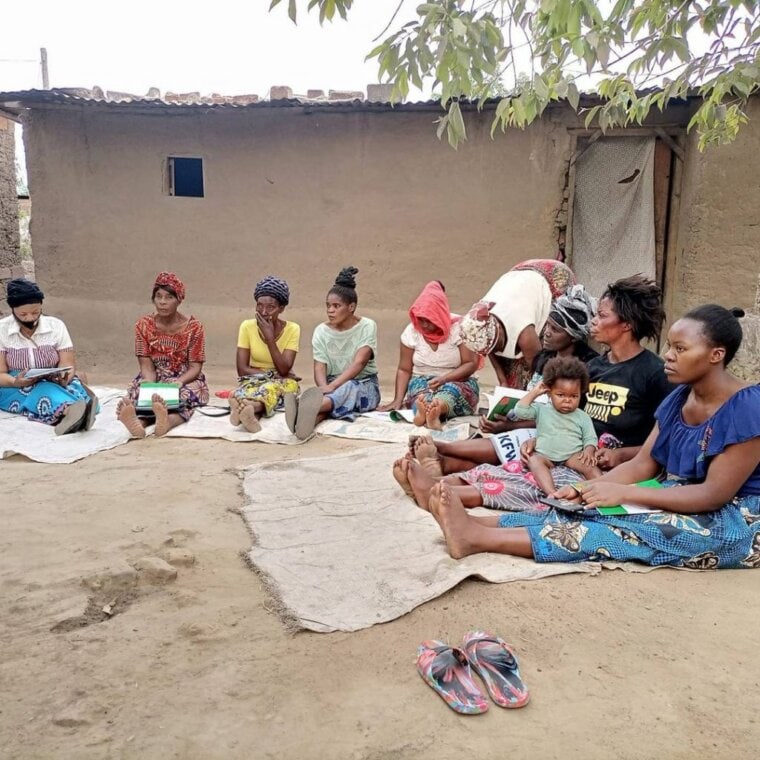 Idah
Idah is another inspirational woman who attended a savings group with Habitat for Humanity. When she fell ill she was unable to continue working at her local orphanage. This meant that Idah had no income to buy food or make house repairs. When she was approached by a Savings Group Agent, everything changed for Idah. She attended a group and gained vital skills that have enabled her to save for her and her children's futures.
"I remember they gave me a leaflet with the words, 'Change begins with you,' on the front. Those words had a huge impact on me – I went home and told my children everything I'd learnt about land rights and savings. I used the money I saved to pay for my land occupancy licence. I have since saved enough to move me and my children to a safer house made of brick" Idah 
Joyce: An Agent of Change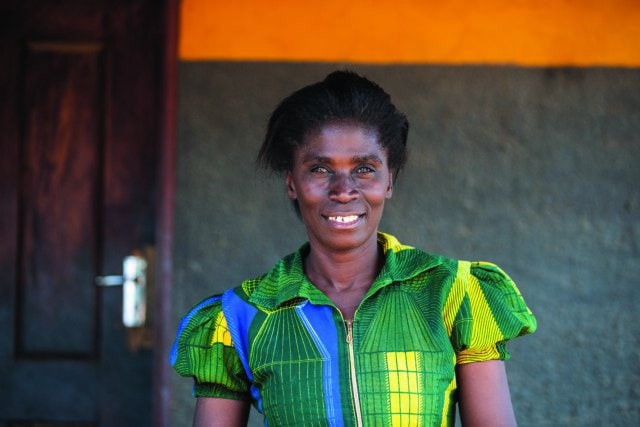 By working with our colleagues in Zambia, we have trained people like Joyce to become Agents of Change. These influential community leaders are important because they help to spread the word amongst residents. They work hard because everyone should have the knowledge to access safe and decent housing.
"Through study groups, we are helping to change things. We are making a difference. When you don't have land documents, a lot of bad things can happen. Bbut when you do have secure documents, a lot of good things can happen. The groups help the community across generations – when we are no longer here, our children will be protected." Joyce
Through the generosity of supporters like you, we hope to continue our crucial work. Improving the lives of women and vulnerable people in Zambia and across the world is vital.
Thank you.
Help Us to Widen Our Impact
Thanks to the incredible generosity of our partner, COINS foundation, all gifts made to our Christmas Appeal in 2021 will be DOUBLED – this means that your donation will have TWICE the impact. You vital donation will help us to continue supporting people in vulnerable communities around the world that are in need of a safe place to call home.
Visit Our Christmas Appeal Page
Related
Comments
We use cookies to improve your web experience. By continuing to use the site, you agree to the use of cookies. more information
The cookie settings on this website are set to "allow cookies" to give you the best browsing experience possible. If you continue to use this website without changing your cookie settings or you click "Accept" below then you are consenting to this.