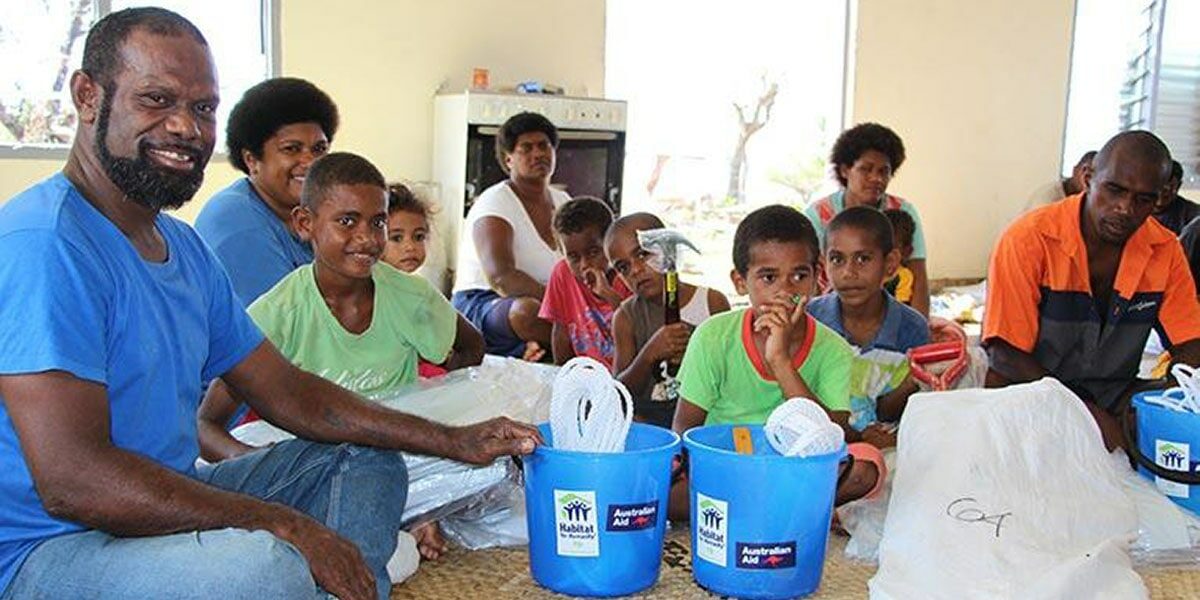 Fiji Blogs
Stories from Fiji
In Fiji we have assisted families following cyclones, build new resilient homes, and work with vulnerable communities to renovate their existing homes. Official statistics suggest that 31 percent of the population live in poverty, but local councils put this figure at 60 percent.
A quick overview of our work in Fiji
Habitat for Humanity started work to fight against housing poverty in Fiji in 1991. Since then, we have helped over 4,900 families to build safe and decent homes and new futures through partnerships with governments, Non Governmental Organisations and international volunteers. But our work goes beyond the construction of homes. We work on a range of projects throughout the country. These projects include disaster prevention, response and recovery, water and sanitation, and disabled access housing projects.
If you would like to stay informed about our current and upcoming projects in this country then please subscribe to our e-newsletter, and follow us on social media: Instagram | Facebook | TikTok | Twitter | YouTube
If you would like to join us in eliminating housing poverty by making a significant gift, either as an individual or through a trust or foundation please visit our Philanthropy page.
Related
Comments