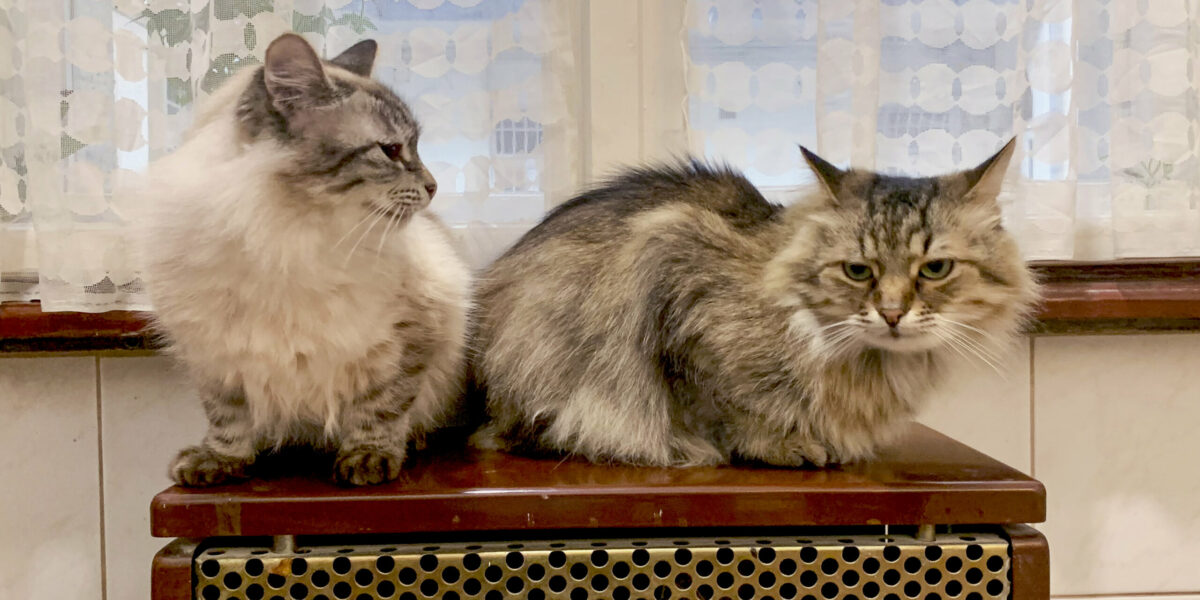 Ukraine Crisis: Olga's Story
Fleeing Ukraine With Our Cats
Olga, along with her daughters Nastia (11) and Lilja (20), and their two cats, fled Ukraine in early March. Their harrowing story encapsulates just how vital the support of our donors is in being there for people who are facing the devastating loss of being forced to leave their home and community.
"We left our home in Bucha, northwest of Kyiv, and waited in Lviv for two weeks before we were evacuated. I did not want to leave. I knew it would be hard to find any place to stay – especially because we left Ukraine along with our two cats. We love them very much and did not want to leave them behind. It was shocking to watch hundreds of animals run across Bucha's streets looking for shelter and food." – Olga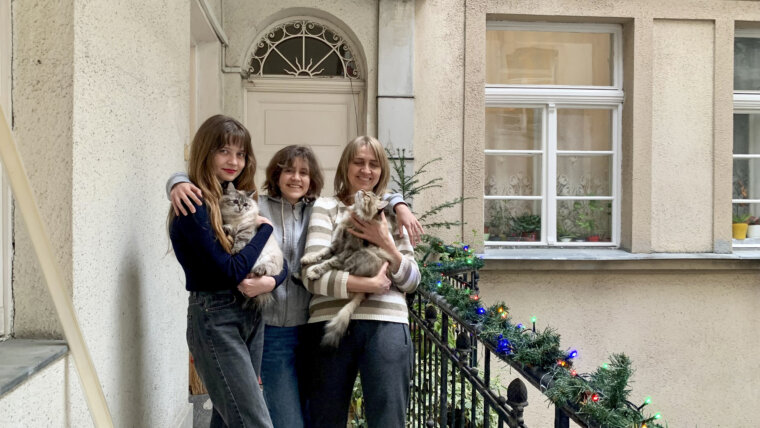 Above: Olga and her daughters stand outside their home in Hungary with their cats.
When Olga saw the tanks roll in, she did not know what to say to the children anymore. They cried and just hoped that nothing worse would happen. When they heard explosions, they hid in the basement and so it continued…
"Some of my neighbours didn't make it out…I don't remember exactly how I felt as we left our home, I just know we didn't have a choice. It was the right decision – it saved our sanity and soul".
Crossing the Border
Shortly after crossing the border into Hungary, Olga applied for help in order to find shelter under a programme run jointly by Habitat for Humanity Hungary, From Streets to Homes Association, and The City is for All. This programme has secured accommodation for the family for several months, leaving Olga hugely relieved that they all have a safe place to stay.
Click here to support our disaster response work around the world today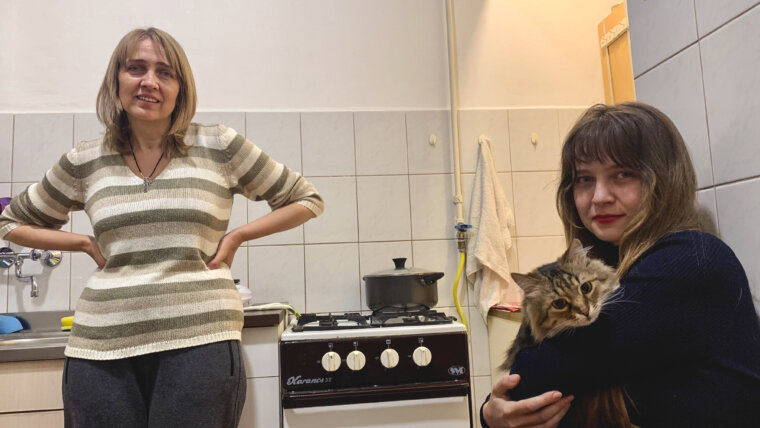 Above: Olga's daughters in the kitchen with one of their cats.
"We are incredibly grateful. The programme has helped us a lot, it's unbelievable how kind people are. There's an old saying in Ukraine – 'it's good to be a guest, but it's better to be at home' – and once the war is over, we will return home"
Habitat for Humanity is continuing to support refugee families who have fled the war in Ukraine. We're working to ensure refugees have a place to stay during their first few days outside of Ukraine because everyone deserves safe shelter. From the initial days, we are then further assisting using our 'Pathways to Permanence' approach which supports families in finding lasting solutions to their housing needs.
To find out more about how we have been supporting refugees from Ukraine. Visit our Ukraine Response page – Ukraine Crisis Appeal – Habitat for Humanity Great Britain
Related
Comments