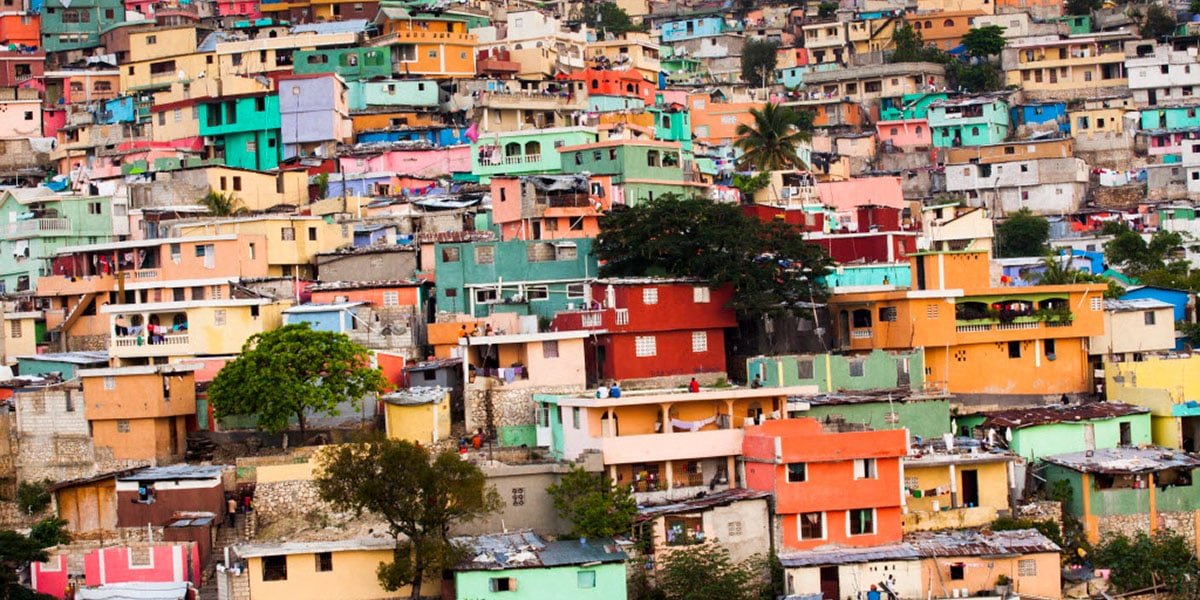 Housing poverty in Haiti
+57,000 families served
+990 volunteers hosted
Projects: reconstruction, emergency shelter, slum upgrades, land rights
We are dedicated to tackling housing poverty in Haiti by helping low-income families gain access to decent housing and accompanying them along their pathways to permanent housing.
We have served more than 57,000 families in Haiti, many of them through the 2010 earthquake recovery programme.
Natural disasters
Haiti is the poorest country in the Western Hemisphere, with 80% of the population living on less than US$2 per day. Political instability, food shortages, unemployment, tropical storms and hurricanes have kept most Haitians locked in a cycle of poverty for generations.
Homelessness
Access to housing is equally desperate. Before the 2010 earthquake, Haiti already faced a severe shortage of houses. The earthquake damaged 190,000 houses, and 105,000 more were destroyed, adding to the pre-existing backlog of 300,000 houses required to meet the growing shelter needs of the country.
Extreme poverty
Of the more than 2 million affected survivors, more than 1.5 million were left homeless. Today, land tenure remains the biggest roadblock to rebuilding in Haiti. Only clear and transparent land transfer processes can ensure that long-term housing reconstruction and redevelopment can take place.
Our work tackling poverty in Haiti encompasses new home construction, community rebuilding (including retrofits, training and capacity building) and land reform advocacy.
 Facts & figures
Capital: Port-au-Prince
Main country facts: Located on the western one-third of the island of Hispaniola. First postcolonial, black-led nation in the world.
Population: 9.99 million
Urbanisation: 53.4 %
Life expectancy: 63 years
Unemployment rate: 40.6 %
Population living below poverty line: 80 %
New home construction
Post-earthquake recovery: rebuilding communities
Advocacy: reforming land rights
Learn about the impact of our work