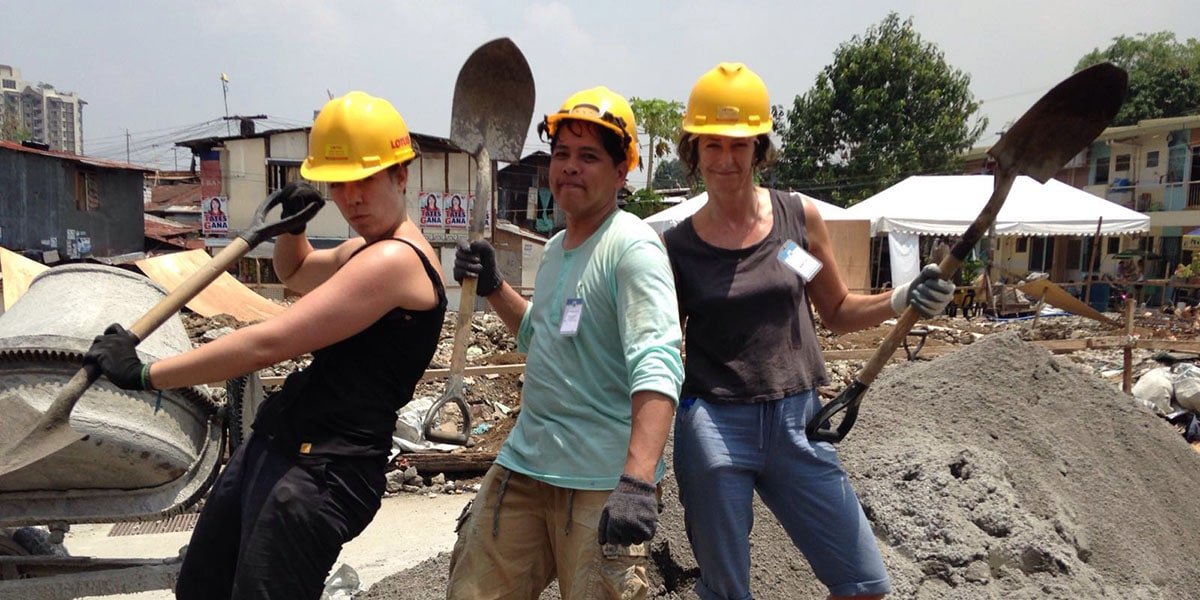 Photo Competition
This competition is now closed
We're very excited to invite you to join our first ever photo competition! This competition is dedicated to volunteers and fundraisers who have either joined a Build or taken part in any fundraising activities for us, including Hope Challenge or other Challenge Events. We want to see your best photos from your experiences with Habitat for Humanity GB. See below for more information about the competition.
Theme: Team Spirit
This year the theme is 'team spirit'. As such, we want to see photos that represent team work.
Team spirit will mean different things to each of you. It may be your team resting after a hard days building, your race buddy carrying someone over the finish line, or great snap taken at your community fundraising event.
Deadlines
The deadline to enter is 5PM (GMT) on 9th November 2018.
Any entries made after the closing date will not be considered or accepted into the competition. The winner and two runners up will be notified no later than 16 November 2018. If you have been involved with our work as a volunteer in any capacity then you can enter. Please see the Terms and Conditions for more information on eligibility.
Prizes
In addition to feeling safe in the knowledge that you are a pretty amazing photographer, runners up will have their work featured in our newsletter and on our website. The person who is awarded first place will win the opportunity to join a build without paying the registration fee. This means that they will only have to pay the donation and trip costs towards their next build. The first runner up receives £100 off of their next registration fee. The second runner up will receive £50 off of their next registration fee.
Terms and Conditions
Competition Closed
Thank you for all of your entries. It has been so great to see all of your hard work and Build experiences through the photographs that have been entered.