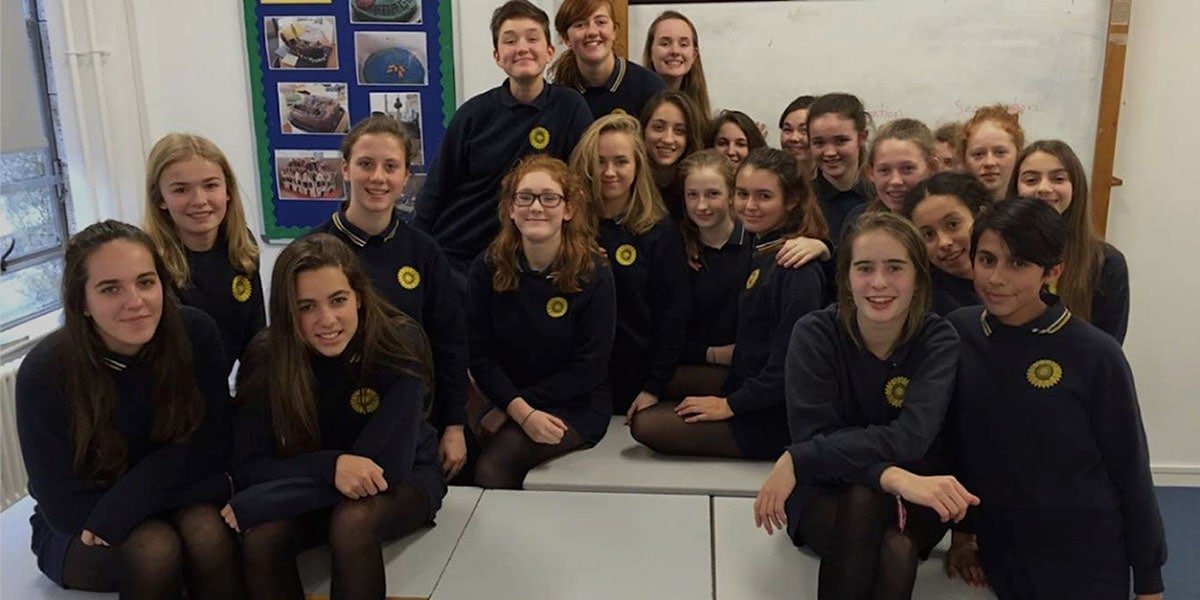 School raises funds for charity
Oxford High School Fundraiser
Eleanor O'Connor joined her fellow students in raising funds and awareness for Habitat for Humanity Great Britain. In this blog, Eleanor tells us why Habitat's vision means so much to her…
Hey, I am Eleanor and this is my class. We are 100 from Oxford High School!
Recently everyone in my class had to think of a charity they would like to support. We got into small groups and prepared a presentation on our chosen charity to the rest of the class. I decided that I would like to support Habitat for Humanity.
I knew a lot about the work of Habitat through my Dad, Maurice. He worked for the charity a few years ago. During my Dad's time with the charity, he travelled to India and Nicaragua. There, he saw how the charity worked to help the poorest of families build their own homes.
When he returned he showed my mum and me many photos of the terrible conditions these families lived in. He also showed me a Build in progress. I was so impressed at how hands-on the charity was and simply fell in love with their work. So, when it came to deciding on a charity, I had no doubt in my mind which cause I wanted to support. We presented the 'case for support' (as my Dad calls it) to the class. It explained all about the charity and their amazing work. The other groups also gave excellent presentations on their chosen charities. All equally worthy causes. Our class then had the difficult decision of voting for just one charity that we would all like to help. I was delighted when everyone voted for Habitat for Humanity!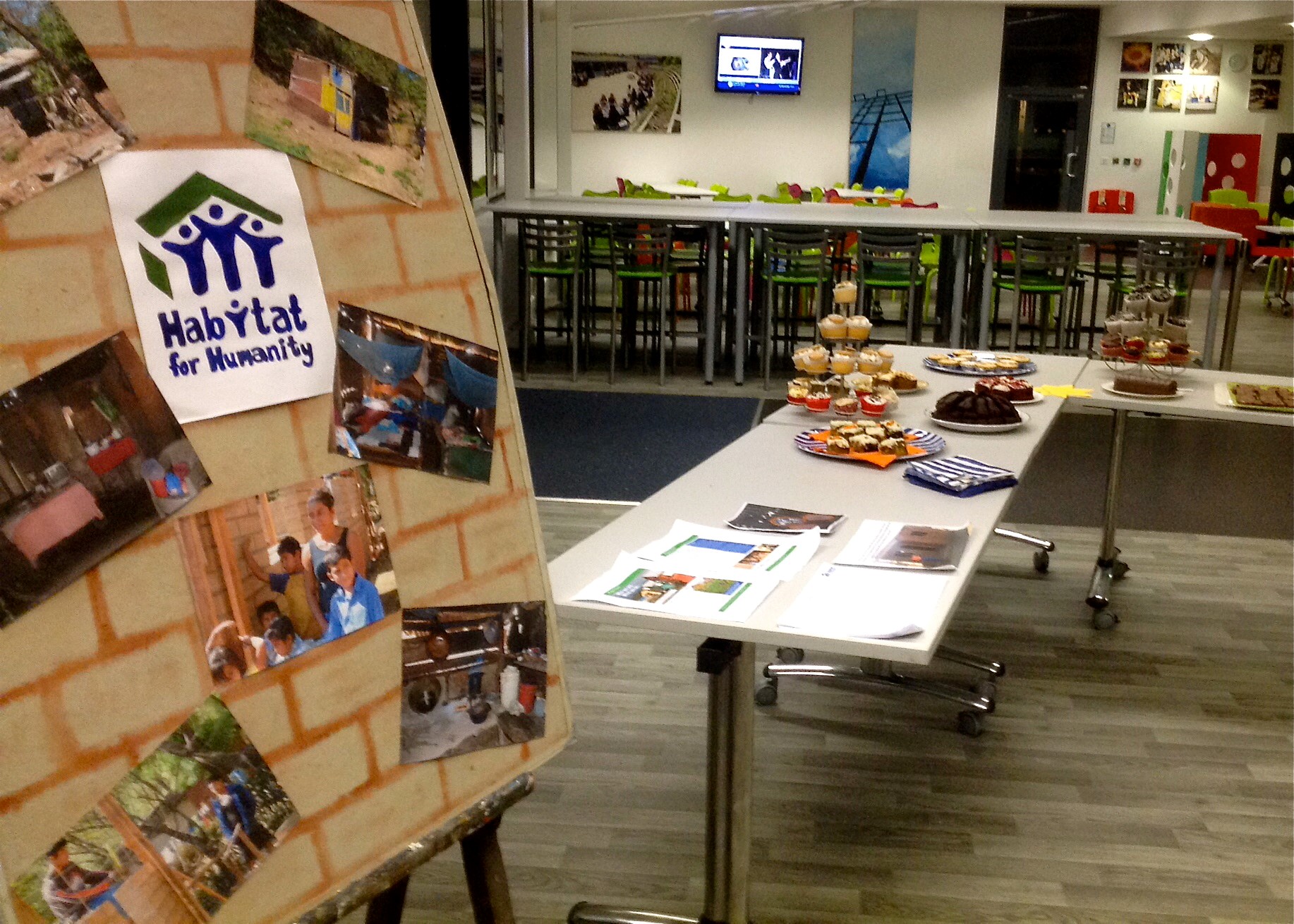 "I was so impressed at how hands-on the charity was and simply fell in love with their work."
Straight away, we started looking at ways to raise some money for Habitat for Humanity. We thought of everything from a school fashion show to throwing wet sponges at our teachers.
However, in the end we decided to run a cake sale during the intervals of the school show "The Addams Family" which ran for three nights.
As a backdrop to the cake sale stand, we created a poster board displaying some of my Dad's photographs telling the story of his Global Village Build in India.
Everyone got to work and baked lots of cakes, cookies and cupcakes. Each night we arranged for a different team from our class to man the stand and we made sure that everyone manning the stand knew all about the work of Habitat for Humanity.
On the last evening, we were happy to find that our fabulous cakes had raised £225!
I want to say a special thank you to everyone in my class for their support and to our form tutor Dr Rushton for all his help and encouragement. We all had so much fun raising money for Habitat for Humanity, that we are already planning our next event!
Eleanor
Related
Comments