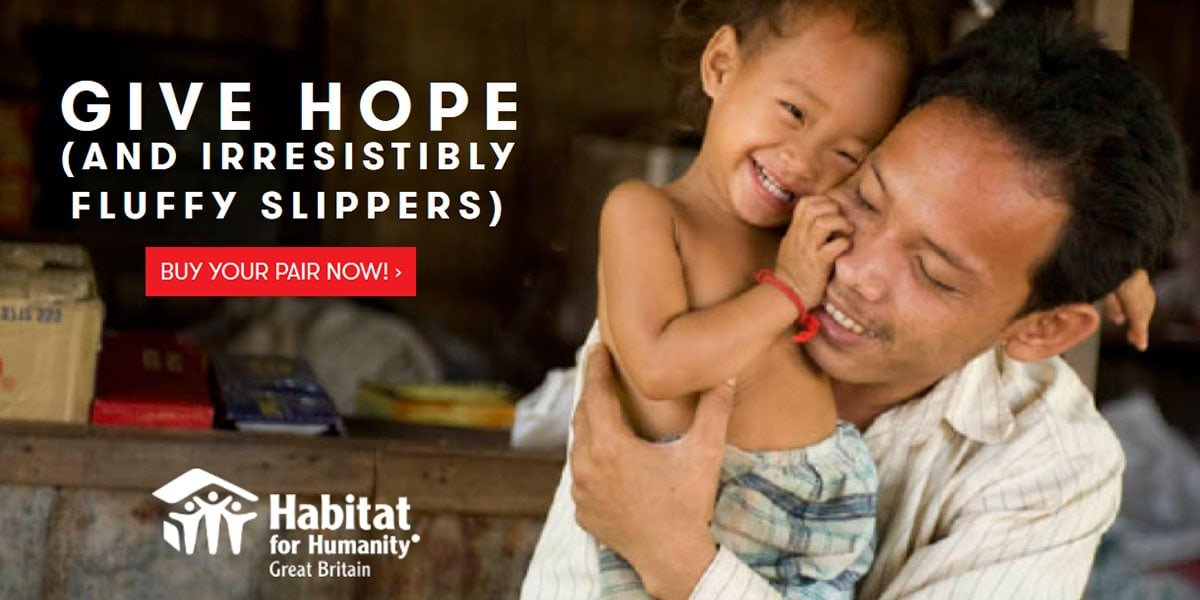 Turn a House into a Home with FitFlop
Making an Impact with Slippers
This Christmas, we're proud to partner with FitFlop to support our programmes to build and renovate ever more homes with these special edition, super comfy HOUSE slippers.
From each pair sold, FitFlop will donate £15 to Habitat for Humanity, to support more families build strength, stability and self-reliance via shelter. As usual our Habitat homeowners help build their own homes alongside volunteers and pay an affordable mortgage via our micro-lending programme for the poorest.
As with all FitFlop footwear, they deliver world-class ergonomics underfoot, making them almost impossible to take off. HOUSE slippers come in two colours; charcoal grey or natural timberwolf, in your choice of with or without pom poms.
Marcia Kilgore, founder of FitFlop, comments: "At FitFlop, we put our hearts and souls into making great footwear, because we believe great foundations create better lives. And while really good shoes are absolutely important, a decent home is the ultimate foundation."
We are always excited to work on fun and creative campaigns. If you are inspired by our partnership with Fitflop please get in touch today. We look forward to hearing from you. Send us an email – hello@habitatforhumanity.org.uk
Related
Comments