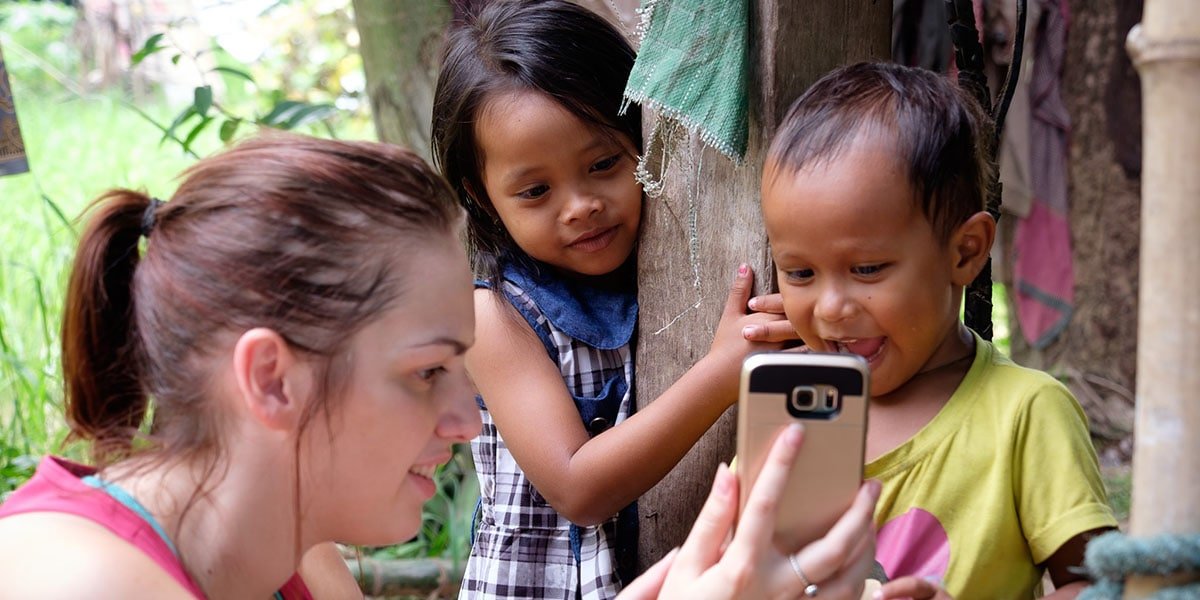 The Benefits of Volunteering
Georgina's Life-Changing Experience
This blog post on the importance and benefits of volunteering was written by Georgina after she joined one of our volunteer trips abroad in October 2016.
"When I grow up I want to build a house for other people, it will make me stronger".
This is what a 4-year-old boy told me at my local performing arts group as I was showing him the videos of our build in Cambodia just a mere two days after I had landed back in Heathrow.
Rewarding, humbling and amazing
The words hit me and I had to hold back the tears, that little boy has no idea how true his words are. Building someone a home is the most rewarding, humbling and amazing thing you can do in your lifetime.
You push yourself to your limits, do things you never thought you could do and you learn things you never knew you needed to learn. The feeling of pure joy and happiness knowing you have changed people's lives just by giving up 10 days of your life is indescribable.
You come home and you think to yourself, I'll never forget the way I'm feeling, I won't get warped in to this materialistic life again. But the emotions that have just been chucked up in the air settle, and slowly you get back to your normal mundane tasks, and problems that arise seem like the biggest thing in the world.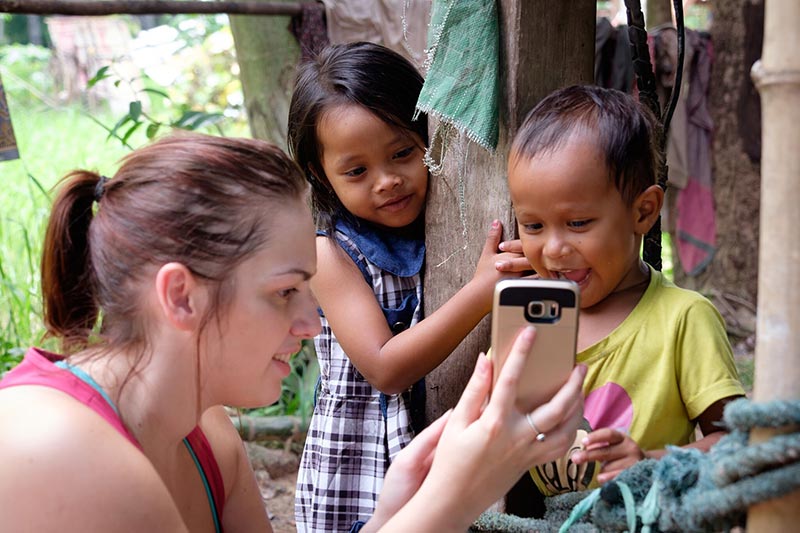 Something bigger than the life you are living now
You start to think, my life's getting hard or I have so much to do, and then you remember, and it's like a video is playing in your head. You see the children walking water buffalos through flooded rice fields, you see the houses made from timber and filled with holes so that when it rains they wake up soaking wet.
You see the 7 year olds rowing a boat by their selves, sailing to their home. You see the smiles of the faces on the children when you showed them balloons and gave them sweets; you remember the talks you had with the community and how hard their lives have been.
"You see the tears of joy that the family had when their home was handed over to them."
You see the parents not have to worry so much about their little boy's future. You feel all the emotions you felt not so long ago and you remember why you did it.
There was something bigger than the life you were living then, there were things more important to do, and things more important to see. You wanted to be the difference, to make a change, to light up someone's life. You wanted to be better than you were, to grow and develop; to be stronger.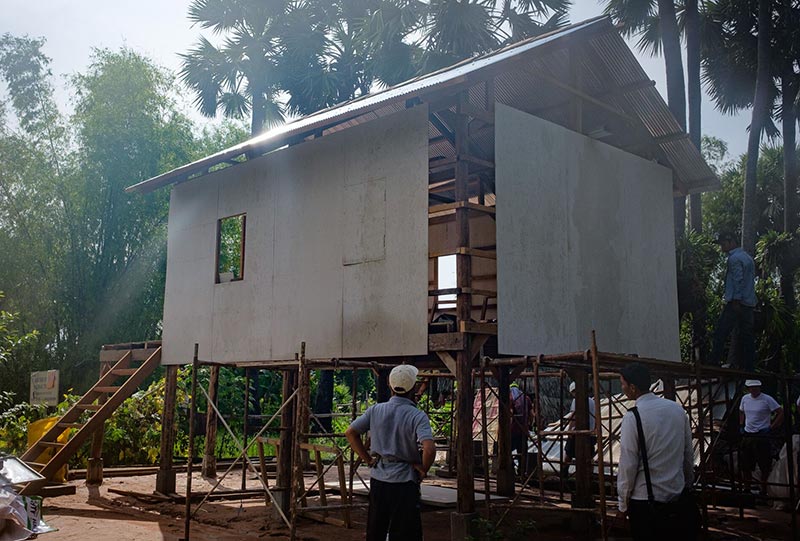 These memories enrich your life like nothing else
You wanted to be selfless and give your time, efforts and money to help these people who have no choice but to live the way they do. You saw the injustice in the world and made a conscious decision to change it. You were human.
In your reality, you may have a list as long as your arm to complete, and you may be late for a meeting or have a bad day; but there's so much more to life, there's smiles, thank you's, kind gestures, giving someone a hand up.
"These memories get you through the bad patches and allow you to see the beauty in life."
These people will be with you forever, engraved in your memories – they made you change, they made you strong, they made you realise the most important things in life. I simply can't overstate the benefits of volunteering on these trips, they give my life meaning. Change your life now, and sign up for a build, I promise it's the best thing you'll ever do.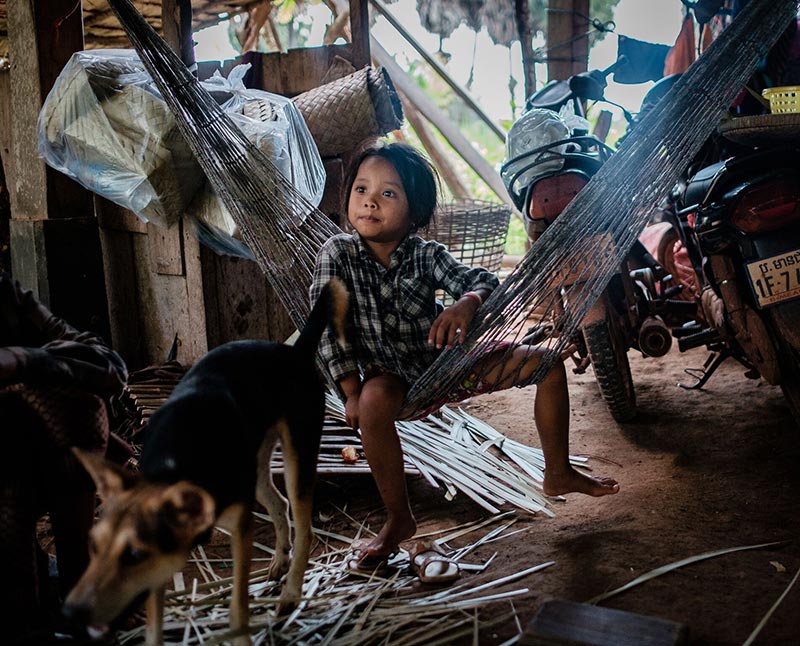 Are you wondering about the benefits of volunteering? Just do it.
All of these emotions, thoughts, and feelings were in one room at a wonderful, emotional and heart-warming ceremony where we handed over the newly built home to the family.
We've given them a house, but they have given me humility which is more precious than you would imagine. They do not speak English but through the overwhelming power of emotions I understood exactly what they wanted to say, they did not need to speak. It's through a smile, a look, a thank you, a hug, a gesture, their generosity and hospitality.
Yesterday, I realised why I'm here on this earth. It's to love, to care, to help, to smile, to make a difference.
Anyone who is thinking of volunteering overseas to build homes, DO IT! Don't think about it, you don't need to, it will hands down be one of the best times of your life!
Photos by Neal Ritchie.
Take Action
Related
Comments