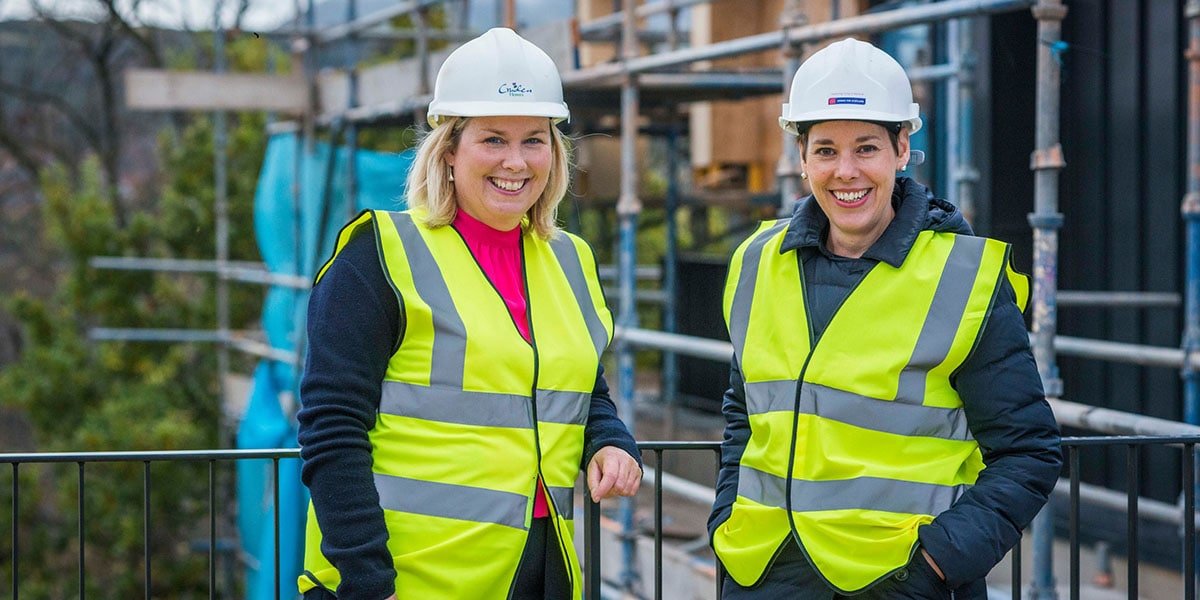 Scotland's home building industry supports Habitat for Humanity
Scotland Show Support
Scotland's home building industry, Homes for Scotland, show support by digging deep this month. They will support the vital work undertaken by Habitat for Humanity Great Britain in order to help end poverty housing. A leading shelter charity providing the poorest and most vulnerable around the world with a decent place to call home. Habitat for Humanity build safe shelters because everyone should have a safe place to call home.
Industry body Homes for Scotland recently announced its partnership with the charity, and Chief Executive Nicola Barclay will be taking part in a "Women Build" in Mumbai next January. She will work alongside colleague Gill Henry of Cruden Homes so that they can see our work first hand.  The week-long event will involve working on a building site to help extremely vulnerable communities living in poverty.
With fundraising for the build now underway, Nicola said:
"Following the generous donation to the charity of £6,500 raised by guests of the HFS Annual Lunch in May. I was keen to continue our support of Habitat for Humanity in its mission so that we can build a safe environment where families and communities can thrive.
Everyone should have access to a secure home
"Everyone should have access to a secure home… In order that they can realise their full potential in terms of health, education and employment prospects.  With the provision of decent housing a fundamental need. I look forward to witnessing first-hand the difference which can be made to the lives of these most vulnerable of communities through this important voluntary work."
And so, Gill Henry, Head of Business Development at Cruden Homes, said:
"As the current Homes for Scotland Home Builder of the Year 2016.  Cruden Homes is delighted to be supporting the partnership between HFS and Habitat for Humanity."
"Over our long heritage, Cruden has played a key role in the successful regeneration of many challenging areas within Scotland. With community engagement and a focused approach to the delivery of community benefits at the heart of everything we do. As such, we fully endorse the commendable work being done by the charity. And it's a great privilege for me personally, to be participating in "Women Build" alongside Nicola.
"In addition, I'm very pleased to announce Cruden's charitable trust, the Cruden Foundation, is also donating £3500 to Habitat for Humanity in recognition of the great work it is doing."
A message from Meryl Davies
Speaking on how Homes for Scotland show support, Meryl Davies, CEO of Habitat for Humanity, said:
"Home builders are the perfect partners for Habitat for Humanity and that is why we are so delighted to be working with Homes for Scotland.
"Having a safe and affordable home has a huge impact on families around the world.  Habitat for Humanity is helping millions of families to build safe houses where they can live, grow, and dream.  Having the help and support of Homes for Scotland means we can help even more families and we are immensely grateful to have the support of Nicola Barclay and the Scottish home building community."
Visit the Homes for Scotland webpage so that you can see what they achieve during their partnership with us.
Related
Comments