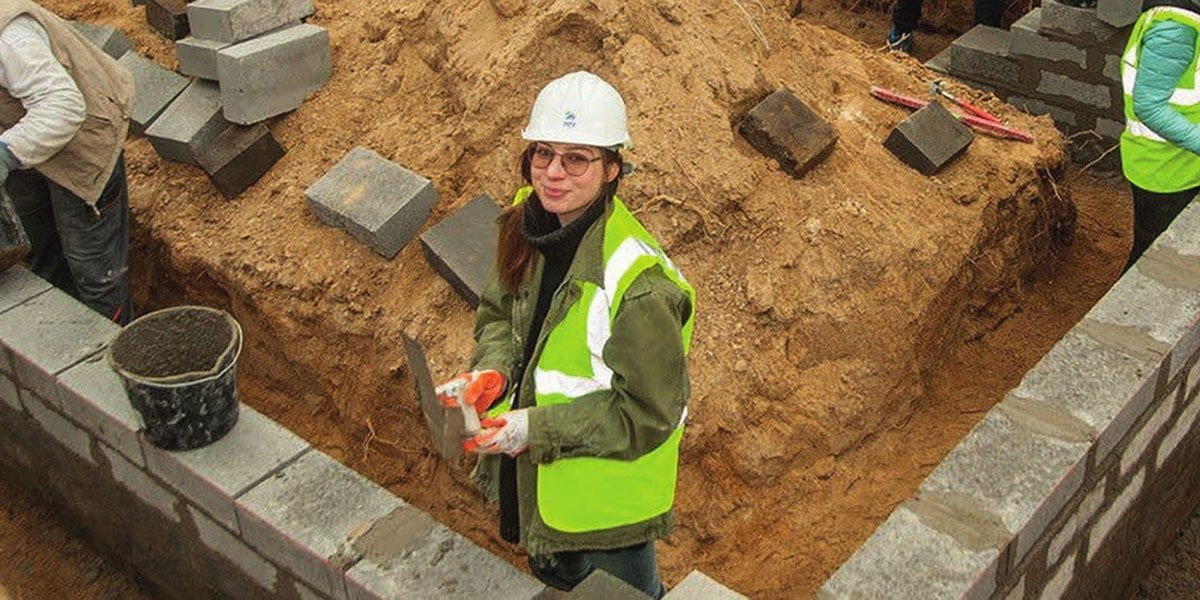 Sharing a Studio in Poland:
Volunteers Fight Housing Crisis in Europe
A team of Swiss volunteers joined a building project to tackle housing poverty in Poland – the first article on a series introducing our work around the housing crisis in Europe.
Could you imagine sharing a studio apartment with 7 family members? That was the reality for Miroslaw, Agata and their 6 children.
In the same small room where the parents would cook dinner and prepare for work, the family would also eat and sleep.
No privacy, no space at all
Forced to live on top of each other, the family had no privacy.
The 6 young children had no space to play, study or grow – it was an uncomfortable and unhopeful life.
 "Here, there is no bathroom or real kitchen"  
Agata explained to us that the conditions the family were living in were especially difficult for the children.
Watch the video below to learn more about the work that this international team of volunteers did for Miroslaw and his family:
"The children are growing up and they need more space. Right now it is difficult for them to do their homework – when one tries to read, another wants to play, etc"
Bringing back a sense of dignity
Our colleagues in Poland recognised that this big family needed more freedom. Building a decent place to live would create a much improved life for the family. Giving the children a safe and warm home to grow up in and offering Miroslaw and Agata more privacy.
So, in April this year as part of one of our volunteering projects, a group of Swiss volunteers alongside local workers began to build an addition to the house. This included the development of extra bedrooms, a bathroom and a kitchen.
"Together we are doing this great thing: building my own house.
So, everything is okay now." (Miroslaw)

What about the volunteers? 
We also asked the volunteers why they came and how it felt working on a project like this:
"I'm here to help a family in need, because they need a house" (Thais)
"I love it because I feel like I'm useful, and because helping people who need help is the best thing you can do: to give your time to help others" (Sophia)
"It's very hard work and you're very tired when you go to sleep, but you know it's for a family. So, then it's not an effort anymore because you want to help those people" (Arthur)
Learning new skills 
"I didn't know how to do any of this, I didn't know how to build, I didn't know that cement was made like that. I thought it just came in the trucks" (Mina)
"It was good. I learnt how to build a wall, how to put bricks and cement together" (Ousmane)
"I've learned a lot of stuff, first of all teamwork, we learned to collaborate with each other and listen to each other, not just focus on your own ideas. That's what the project is all about" (Arthur)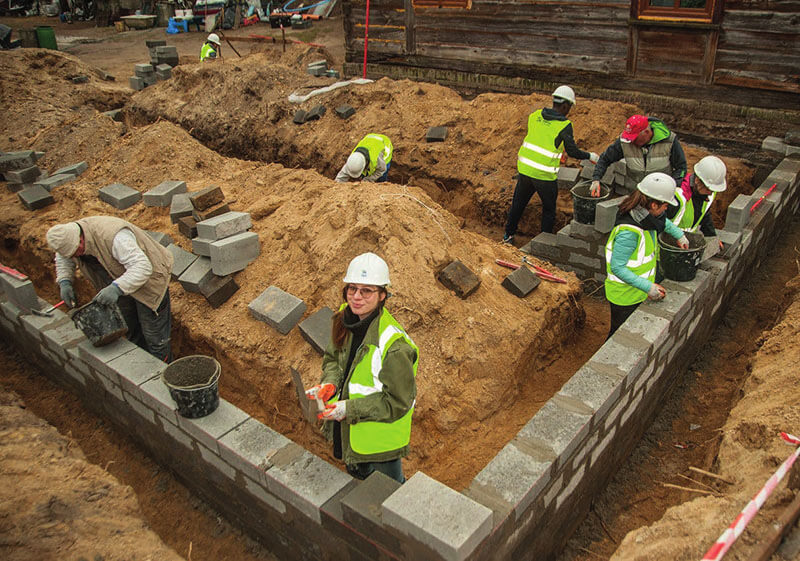 We greatly appreciate the time and support our volunteers give us. Thanks to them we are able to completely transform and improve lives of those like Miroslaw and Agata.
Take Action
Related
Comments