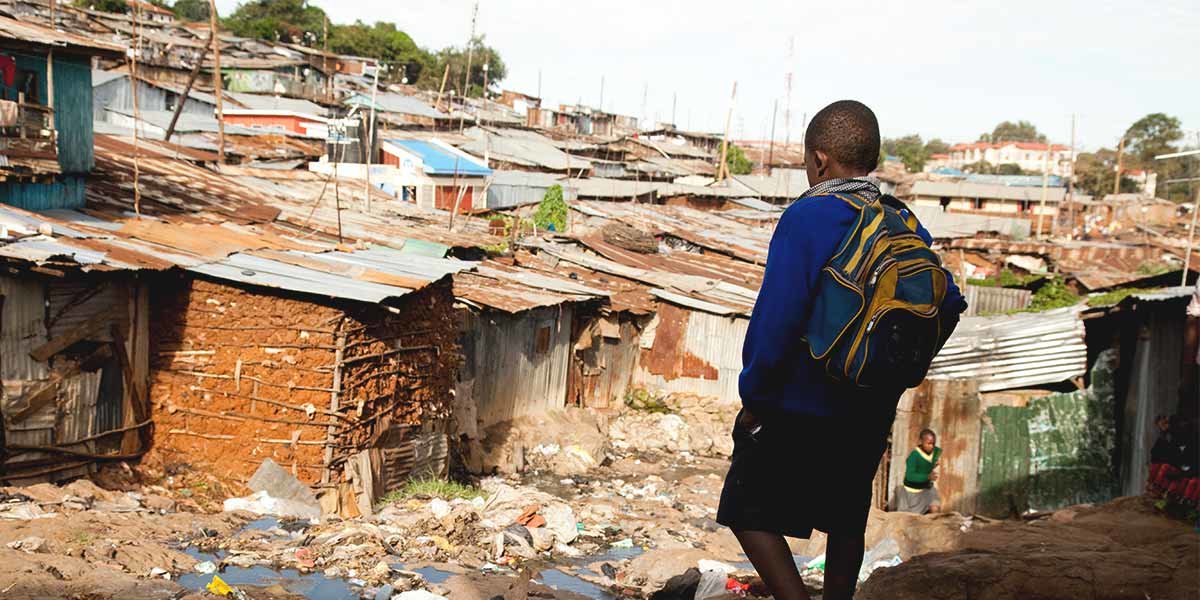 Microfinance in Kenya: Tackling Unsafe Informal Settlements
Building inclusive financial services to fight extreme poverty
Last month, our colleague Ruth Odera spoke to Caroline Njenga on KBC News to discuss issues with the current housing sector in Kenya and share her ideas on how microfinance can help in tackling their housing crisis as well as the growth of informal settlements in Kenya.
Ruth suggested that, if the correct steps are followed, affordable housing is achievable in the next five years. The interview answers questions such as, what is holding back affordable housing in Kenya? What is affordable in Kenya? How can affordable housing become a reality in Kenya?
Across sub-Saharan Africa the need for affordable housing is huge. In Kenya, the government has the target of providing the country with 200,000 housing units every year for all income levels. However, at this present time, the production is at less than 50,000 units and has now culminated a housing deficit of 2 million units.
Kenya is currently in need of 2 million extra homes
What is affordable housing in Kenya
There are many reasons as to why people in Kenya are unable to afford to buy or build their own home. The first being the definition of affordability itself. The cheapest built house using a formal developer in Kenya costs around 3.8 million Kenyan shillings (roughly £28,000).
This is affordable for only 180,000 people living in rural areas and about 200,000 people in urban areas – in a country of 48 million people. If anything, affordable housing should be accessible by the majority of the population – particularly those at risk of falling below the poverty line.
Rural vs urban poverty in Kenya
When you consider that there are nearly three times as many Kenyan people living in rural areas compared to urban areas, the affordability between the two regions is very different. What may be affordable for someone in the urban areas on a certain level of income, may not be affordable for someone in rural Kenya. This often goes unrecognised because there tends to be more of a focus from the government on the urban areas meaning the rural areas can get overlooked.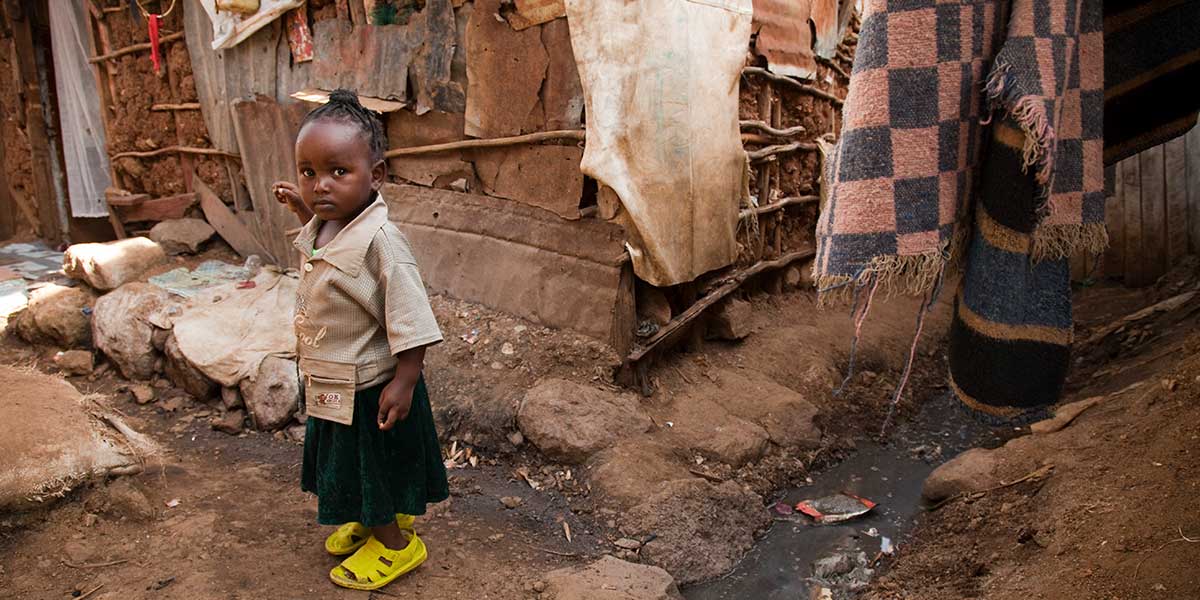 Most of the time, people's income source in rural areas is very low and intermittent, therefore the banking system won't provide services to them. This means that people at the lower end of the market cannot access traditional long-term mortgages because they can't afford them.
Thus, without being able to access a mortgage, the Kenyan nation are unable to afford their own homes.
The cost of living in rural areas is cheaper compared to living in the urban parts. However, many people are migrating away towards the urban centres to find the additional sources of income that they need. Upon arrival, they soon realise that they cannot afford to buy a house and therefore, they are forced into living in poor housing and slums.
How affordable housing can replace informal settlements
Ruth suggests that to make housing in Kenya affordable, the government needs to create sources of income in different areas. Currently, the majority of the sources are in the urban regions where people cannot afford the housing, hence why nearly 61% of urban households are living in slums.
If the government were to provide sources of income in the rural parts of Kenya that are already inhabited, people would not have to migrate and the housing there could become more affordable. Once people have a source of income, they can then begin seeking financial services in order to build their own houses.
Another factor which is holding people in Kenya back from utilising financial services is that they are unable to access their land.
Many people own land but generally do not have titles to it because the tenure process is very long. If the government can ensure there is tenure and security for the owned land then this would enable people to access financial services.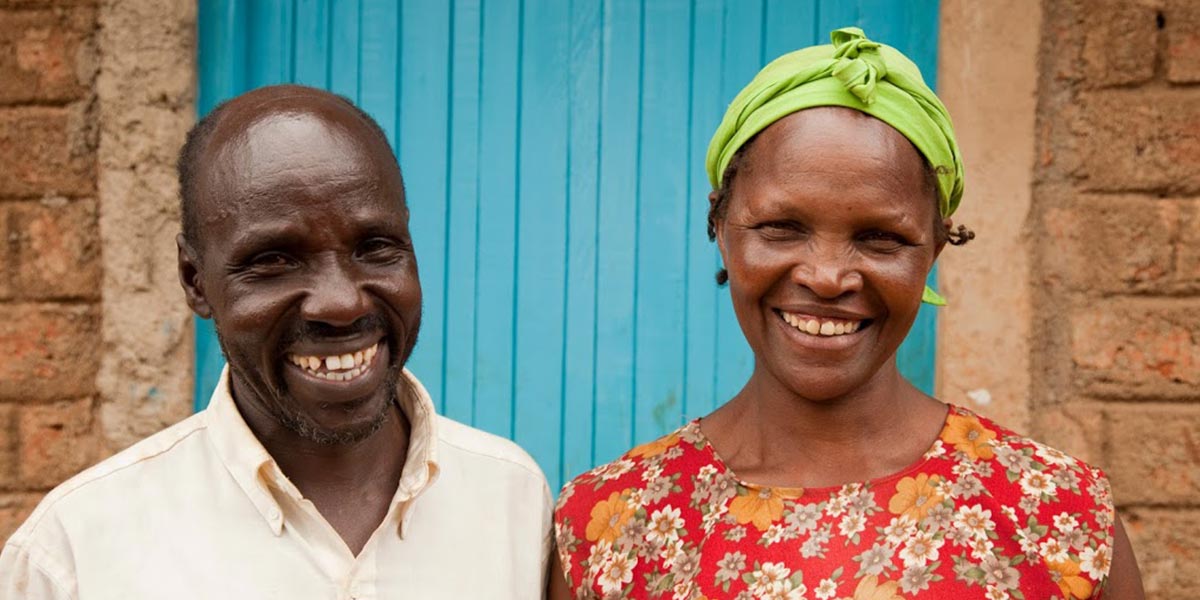 In rural areas of Kenya people typically build their homes incrementally. They start with constructing a small house or shelter. As their status increases, they add improvements to their home bit by bit, such as replacing weak materials for stronger ones or adding a new room etc.
The importance of long-term partnerships
Ruth closes the interview by discussing the importance of collaborative efforts between the public and private sector. She explains that these partnerships, which seek to unlock long-term capital by creating funds for housing, should take into consideration people or organisations in the housing value chains. This would ensure that people at the bottom get affordable housing.
She suggests the Kenyan government should be looking into financial institutions such as the Sacco (Savings and Credit Cooperative Organization) sector, as "it is the most critical in terms of housing in rural areas by providing people with development loans".
These kind of institutions can then go on to collaborate with people in housing value chains such as developers and material suppliers who could provide housing solutions cheaply and affordably.
The fact that the majority of Kenyans cannot afford long-term mortgages, and they build their homes incrementally, implies development loans in the form of microfinance are the perfect solution. Housing microfinance loans are loans of small amounts that have short repayment periods as well as being non-profit.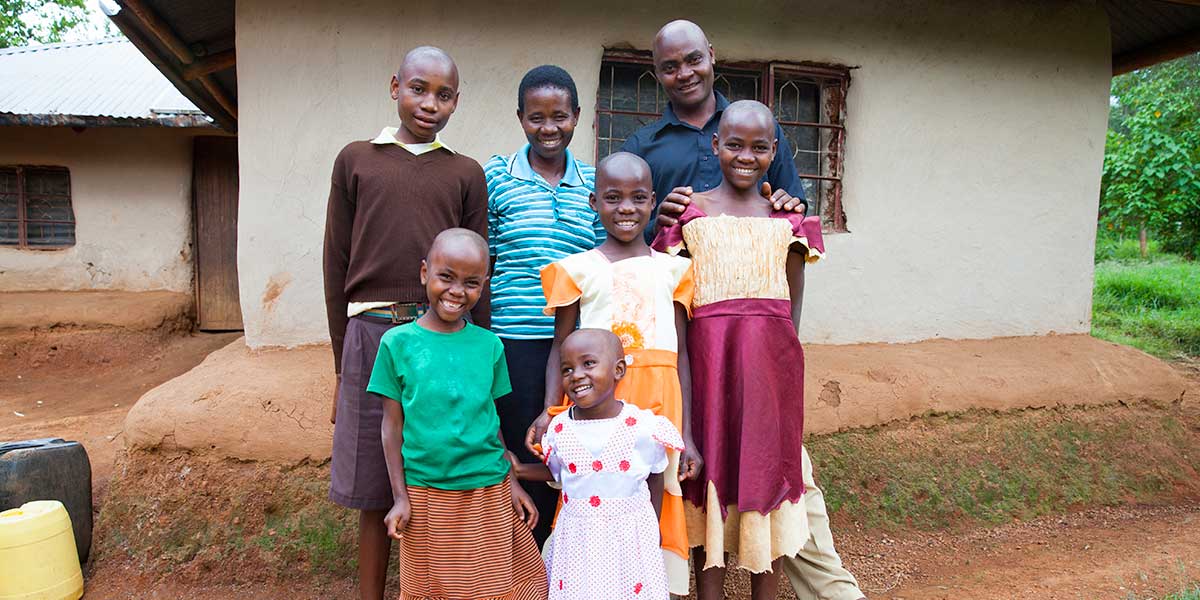 About our microfinance programmes
Ruth Odera is currently managing Habitat for Humanity's international microfinance programme which collaborates with partner micro-finance institutions to deliver not-for-profit micro-loans to the poorest families – usually those excluded from financial services.
The partners provide the loans whilst Habitat for Humanity help the homeowners develop their loans, provide them with training of managing their loans, and offer construction advice.
The combination of having a source of income, access to land, and utilising microfinance loans for housing material would provide a solution to the vast need for affordable housing. This is because the people of Kenya can build their homes at a faster rate as well as to a good standard. Ruth Odera offers a great response to the country's housing crisis, we can only hope that her steps are followed to ensure everyone who lives in Kenya has a safe place to call home.
Take Action
Related
Comments