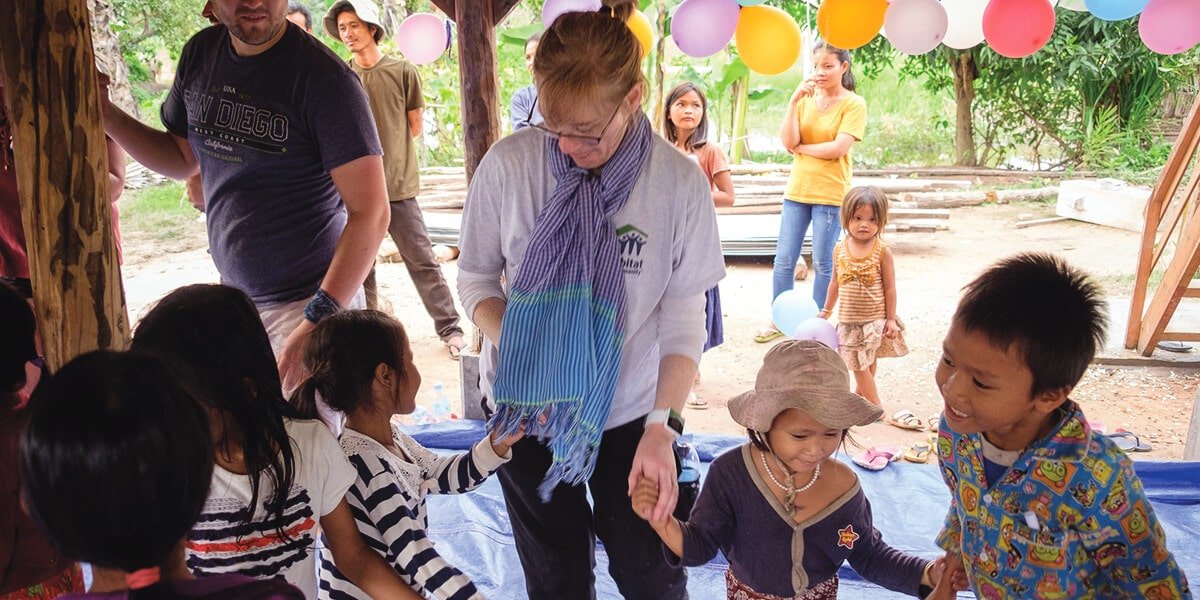 Why volunteer with Habitat for Humanity:
Ailsa's Story
It's Volunteers' Week and our theme for this year is Habitat Heroes! To celebrate, we asked a few of our top return volunteers why they love volunteering with us and why they keep on coming back. This story is Ailsa's…let's find out about her Habitat volunteering experience. 
What inspires you to build?
I'd prefer to live in a world where charity isn't needed but in the meantime I think Habitat for Humanity does a pretty good job of filling the gap for affordable housing.  The "hand up not hand out" approach is particularly admirable.
During the build you work right alongside the potential homeowner.  They learn how to repair and maintain their home as it's built.  Depending on the type of the build there may be a few families building houses side by side. On those builds the families build a new community together as they work.  Our arrival on site is always a talking point and by the end of the build the whole community has come together.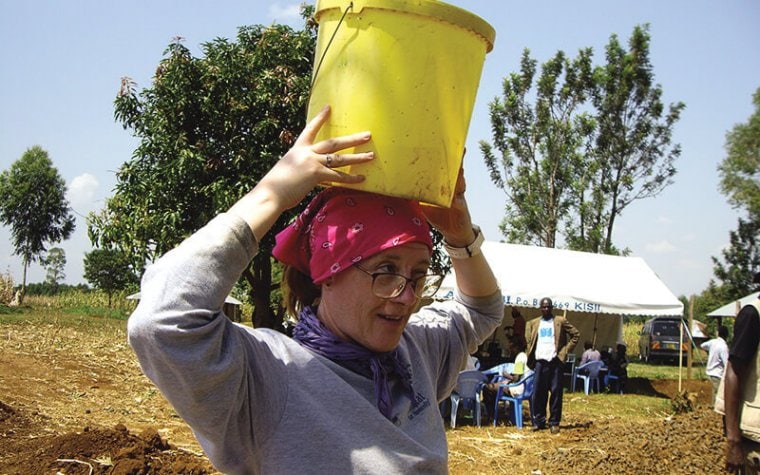 What's it like to volunteer on a build in Kenya?
In Kenya last summer we drove to site every day by a large bridge construction project.  It was a little overwhelming as we left on the last day to see all the workers stop, cheer and clap as our transport went past.  Our local guides were translating "those are the people who built the house" The construction was easily three miles from the rural community we were working in…but word had spread.
I came across this African Proverb a few years back and it sums the approach up I guess. "If you think you are too small to make a difference you haven't spent the night with a mosquito."
A small group coming together in determination really can make life changing differences.
How do you usually fundraise for a Build?
I have been fundraising since 2008…how did that happen? I was introduced to the charity through a corporate volunteering opportunity with my then employer. Now I fundraise year round for Habitat for Humanity GB, and travel with them as often as possible to build houses.  I have Facebook and Instagram accounts for my fundraising and try to use those to share the work Habitat does when I'm not sharing my fundraising pictures.
For my first fundraiser I spent Easter weekend living out in a tent in my back garden.  I was able to use the cloakroom toilet in the house but that was all, I had to walk to the local swimming pool in order to shower. It snowed that weekend, but colleagues who hadn't donated before the sleep out were keen to donate the week after.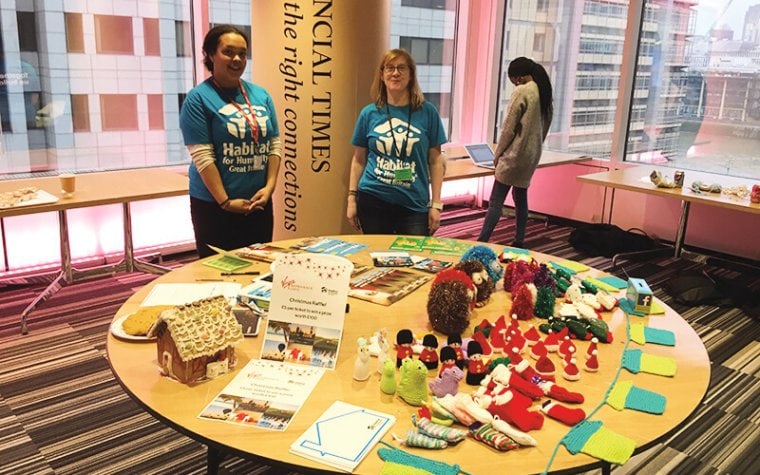 I also held a ceramic painting evening at my local café with friends. They paid £15 which included painting a ceramic of their choice from a specific selection I'd agreed with the shop; mugs, spoon rests, signs…all home items.  I got 10% discount from the café for hosting a private evening with a minimum number of people attending.  The difference between the entrance and the actual cost went towards my fundraising. I ran a small raffle on the evening too.  It was a lovely evening and it was good to support a small local business at the same time.
How did you get into knitting?
In all honesty I don't quite know why I've been able to fundraise so much over such a long period through knitting. I was inspired to pick up my needles by the lovely homeowner in Mfuleni who was earning money for herself and her son by making simple necklaces and brooches from beads.  I wanted to use my own creative skills in a similar way.  I try to knit small, fun items so that the cost is always reasonable, though I will happily undertake larger projects if someone offers to donate in return.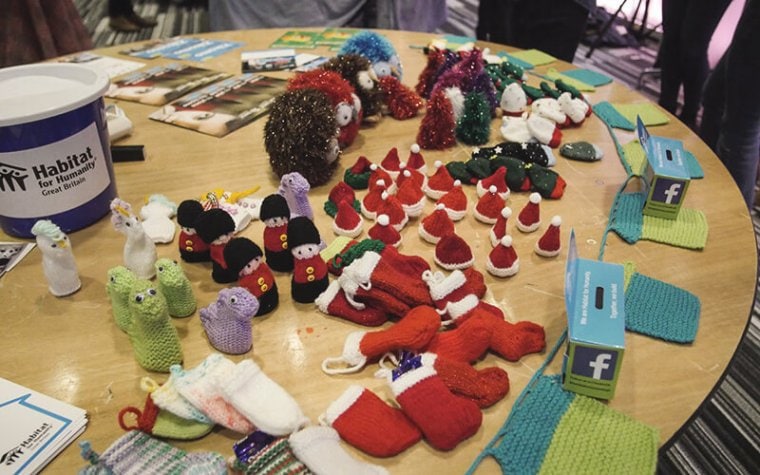 My critters seem to catch the eye of passers-by and I am always happy to chat about why I am selling them and where the money is going.  Even if I don't make a sale it's an opportunity to promote the charity.Tell people what you are doing and why.  If you believe in the build, your passion will shine through and the fundraising will be easy.  Use social media where you can and don't forget.
What's a top Habitat highlight for you?
Every trip (I've done 7 so far) has left a huge impression on me. Listening to the children of Mfulani singing the wonderful South African national anthem as we gathered for the house hand over party is a particularly strong memory. Hearing that anthem still brings me to tears 11 years later.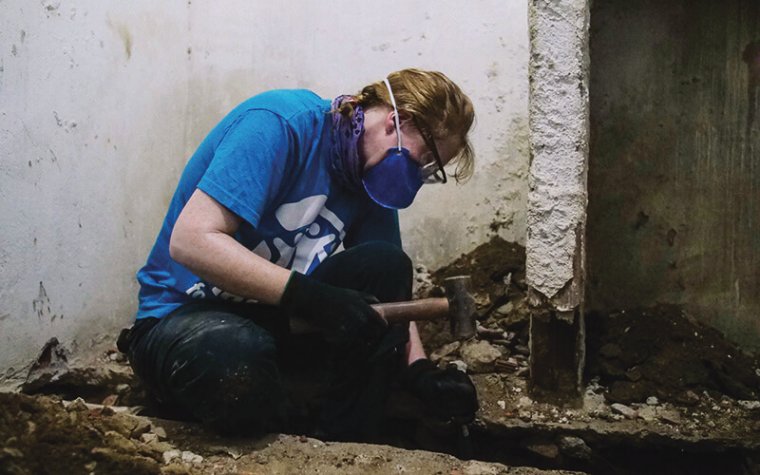 Thank you Ailsa!
Ailsa, like James, has already signed up for another Build in 2020, and we can't wait to see what she'll be knitting this time! Check out the other return volunteers' blog posts and follow us on social media for more updates throughout Volunteers' Week.
Take Action
Related
Comments