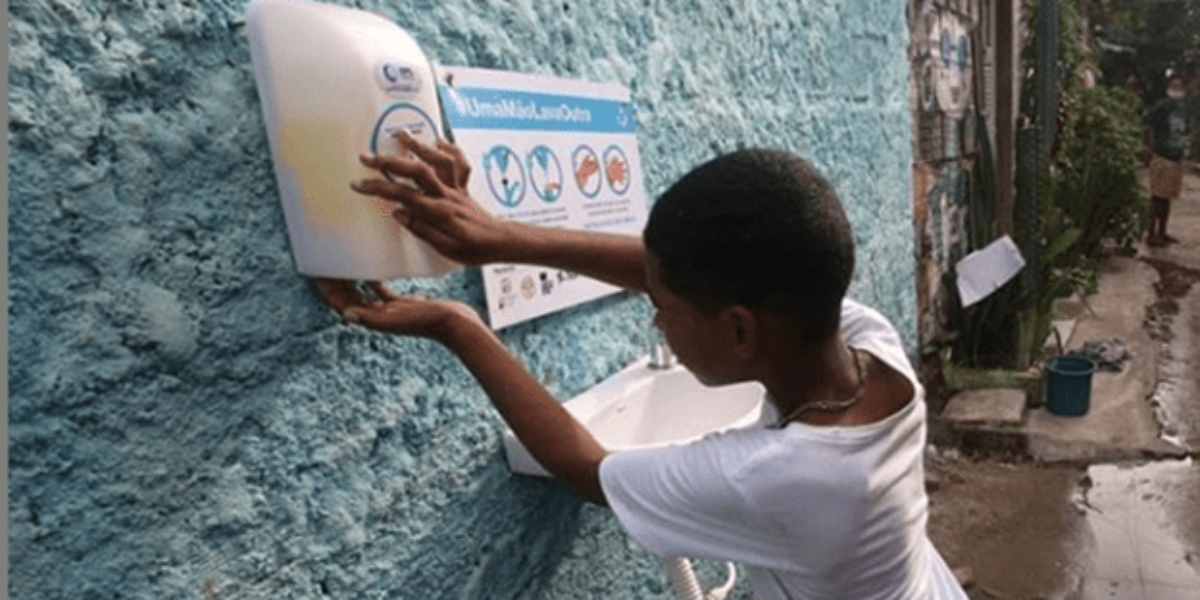 COVID-19 Relief in Cambodia:
How our WASH programmes are helping vulnerable communities through the COVID-19 pandemic.
In the wake of coronavirus, governments are counting on self-isolation and social distancing to slow its spread. However in Ethiopia, this isn't an option as almost 80% of urban residents live in highly congested slums, with 35% of them living in just a single room. Furthermore, under 10% of residents have access to sanitation facilities.
In response, Habitat for Humanity is working to improve sanitation and hygiene conditions for 212,604 people across the four cities of Addis Ababa, Bahir Dar, Kombolcha/Dessie and Shashemene in hopes to slow the spread of the virus.
Our response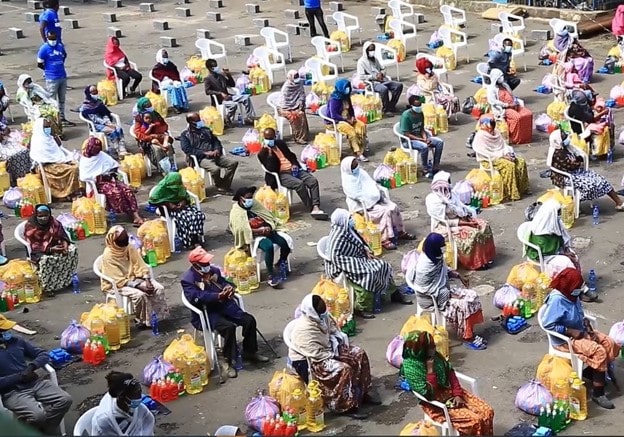 Habitat for Humanity has been working to set up 750 hand-washing drums equipped with proper soap dispensers. We have also been distributing sanitary kits and food items to the most vulnerable. These sanitary kits include 2000 bottle liquid soaps, 2000 soap bars and 2000 sanitizers. The food items include 30kg of flour per family as well as 15 litres of cooking oil.
Another important aspect of our relief work is education. We have held hand-washing demonstrations to educate communities about proper sanitation. In addition, we also have recorded messages with crucial information about the Coronavirus that play on the radio. These same messages are also distributed by posters, flyers and text messages.
Zeritu's Story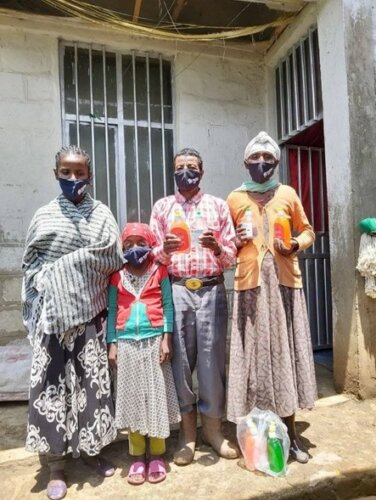 Zeritu Sisay lives with her husband and two children in Ethiopia. She used to wash clothes for other families to support the very low income her husband earned as a day labourer. However, due to the Coronavirus restrictions she could not continue her job, leaving them to live off of an income that could not support them.
Zeritu's family was one of the many who received soaps, sanitisers and food from Habitat for Humanity. With these new sanitary and protective items, Zeritu is able to protect her and her family from the coronavirus.
At Habitat for Humanity, we believe that everyone should have the right to basic necessities needed to protect themselves. We hope to continue to provide support to vulnerable families such as Zeritu's to help slow the spread of the coronavirus in Ethiopia.
Take Action
Related
Comments