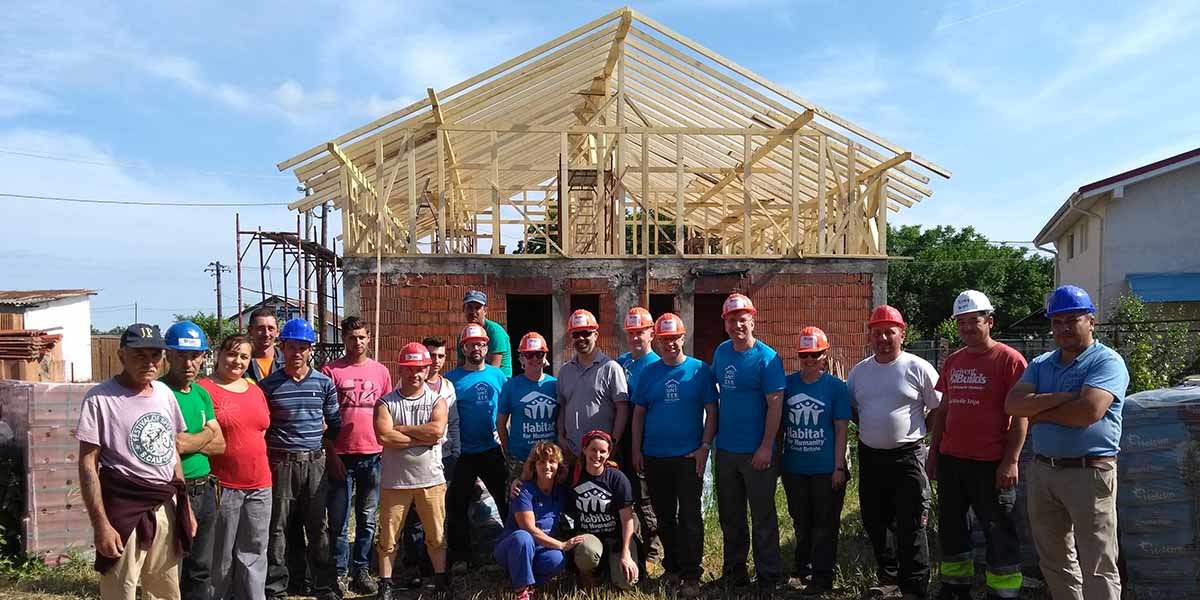 COINS
Our partnership with COINS
COINS, a leading supplier of construction software solutions, are a dedicated supporter of our work. They have provided funds to help support Microfinance in Uganda and Slum Rehabilitation in Ethiopia. In addition to this they have sponsored and fundraised for the Hope Challenge and have sent volunteers to Romania and Honduras to build houses, seeing first-hand, the benefits that a safe and decent home can give.
Helping to build Communities
Over the years COINS Foundation have been involved in a number of projects with us and have witnessed first-hand the impact it has on so many people's lives and the opportunities created. From providing funds for Microfinance and Slum Rehabilitation to fundraising and building shelters in the Peak District, COINS continue to embrace our mission that everyone deserves a decent place to live.
Project Support
COINS have helped us to support families in Uganda through microfinance. Microfinance helps to make very small loans accessible to the those in the poorest communities. Whilst we do not issue these loans we collaborate with partner microfinance institutions. 
Hundreds of recipients are using the loans to repair and renovate their homes, considerably improving their living conditions.
COINS are also contributing to a Slum Rehabilitation Project in Addis Ababa, Ethiopia. This project  focuses on housing renovation, construction of new homes and safe sanitation. Alongside, this training is given to families in hygiene and sanitation.
In addition to project funding, COINS kindly agreed to match fund the money raised from our 2019 UK focused Christmas appeal.
Employee Engagement
In 2018, a team of COINS employees travelled to Ploiesti, Romania to spend a week building houses. Families in Romania often cannot afford to repair their dilapidated housing or are unable to pay the high rents in better accommodation.
Last summer, two teams took part in the Hope Challenge shelter build, our signature fundraising event where they demonstrated fantastic team work. This was shortly followed by colleagues travelling to Honduras to take part in our Women's build, where they completed activities such as mixing concrete and laying bricks.
Over the years, COINS employees have also volunteered for us in Mumbai, Albany, Haiti and at the Charlie Chaplin Adventure Playground in London.
As a team building and bonding exercise, I have to admit that this was probably the best activity I have ever undertaken. Not only in my 19 years at COINS but including school, college and my pre-COINS career.

Undertaking physical work together, outside, without the distraction of phones, laptops, emails and the general day-to-day stress of COINS life left us free to communicate on a truly personal level.
Alex Smyrl, COINS
Image Gallery
Read about the different ways in which they are supporting our work.
Read more