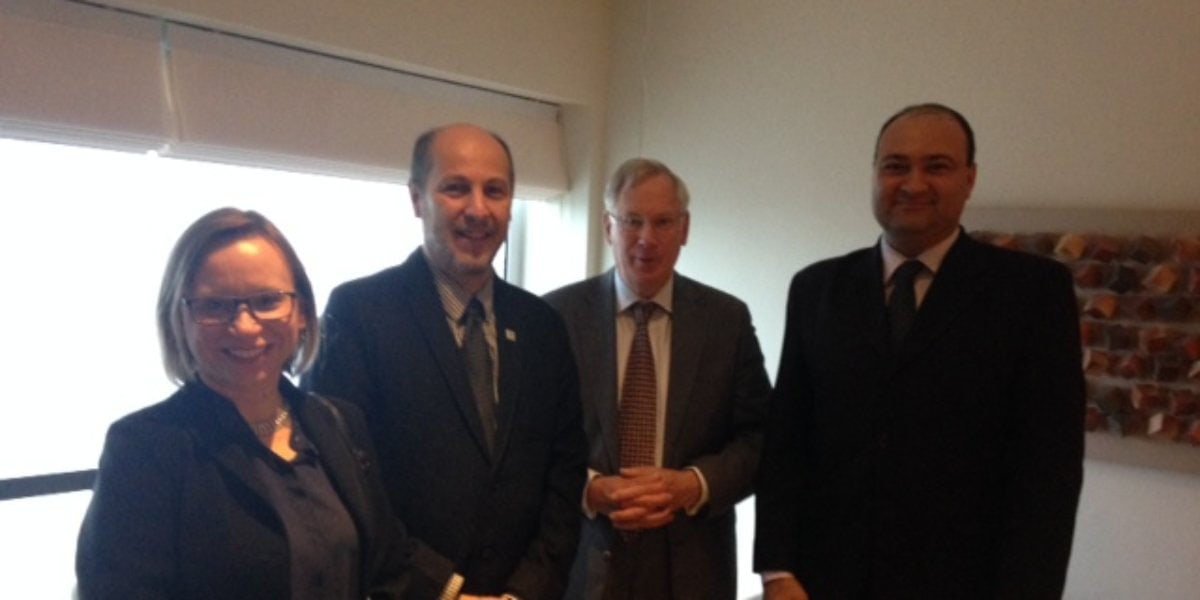 Habitat for Humanity Royal Patron visits Brazil
Habitat for Humanity Great Britain's Royal Patron, HRH The Duke of Gloucester visited Brazil last month and met with Mário Vieira, Executive Director of Habitat for Humanity São Paulo. During their meeting on Tuesday 19 May, they discussed Brazil's housing issues as well as land tenure, inequality, education and other topics relating to Habitat's work in the area.
The pair were joined by HFH São Paulo's Resource Development Director, Carla da Nóbrega and HFH Brazil's legal advisor, Ronaldo Coelho who outlined the charity's current projects in the region as well as future plans. His presentation focused on a recent DFID funded advocacy project, which benefited over 2,000 families.
HFH Great Britain's Programme Officer, Laura Howlett, said: "We are delighted that His Royal Highness is so engaged with our work in Brazil. I visited Recife in March and was very impressed with the tangible impact made as a result of this programme."
Related
Comments