HOPE CHAMPION 2017 GOES TO THE MILLER HOMES STAR GAZERS!
The team finished the weekend victorious after winning both the mental challenges and fundraising (raising over £12,000 for Habitat for Humanity), and coming second in the trek and shelter build.
Pantera Carpentry stole the show with their unique shelter design made of recycled carpet tubes. "Our whole team came away with a great sense of achievement" says Robert Farquhar, Construction Director at Pantera.
Hope Challenge, Habitat for Humanity's annual fundraising event for the UK housebuilding industry, took place on June 9th-11th.
The challenge took place in order to support our global projects.
The Event
Teams arrived equipped to build shelters to call home for the weekend. Barratt Homes team captain, Aaron Wright, said "We chose to construct our shelter with a plastic bottle roof in order to highlight the importance of recycling, and Barratt's commitment to sustainability."
The next day the teams prepared for an extreme trek around the Hope Valley. The rain poured, but didn't dampen spirits. "The event really brought the team together" said Daniel Bagley of Avant Homes.
NHBC entered two teams into the event. "Our volunteers thoroughly enjoyed the latest Hope Challenge and found it an extremely rewarding experience" said Neil Jefferson, Managing Director of NHBC. "They are a real credit to the business."
Hope Challenge 2017 raised over £80,000 for Habitat for Humanity. "We can't thank the teams enough for the amount of money raised, and for making the event such a success" said Tum Kazunga, Deputy CEO of Habitat for Humanity Great Britain.
A huge thank you to our sponsors: NHBC, Coins, and Robust Details.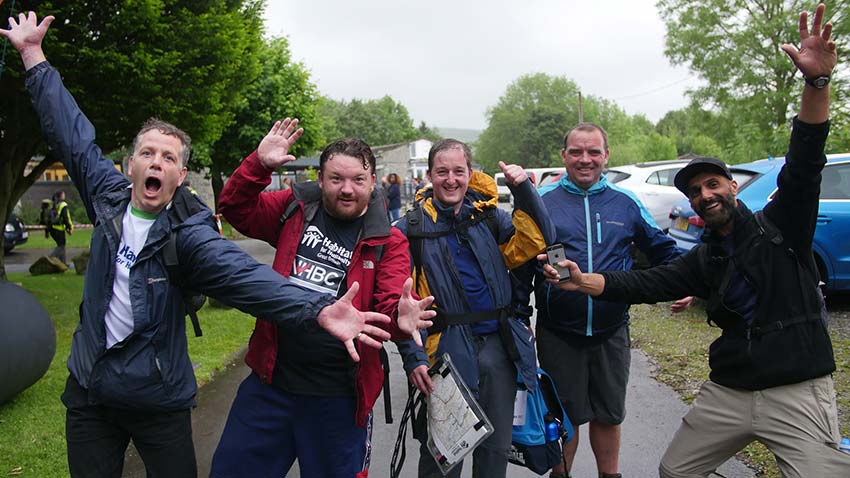 Sign up for e-news so that you can stay up to date with our work.
Take Action
Related
Comments