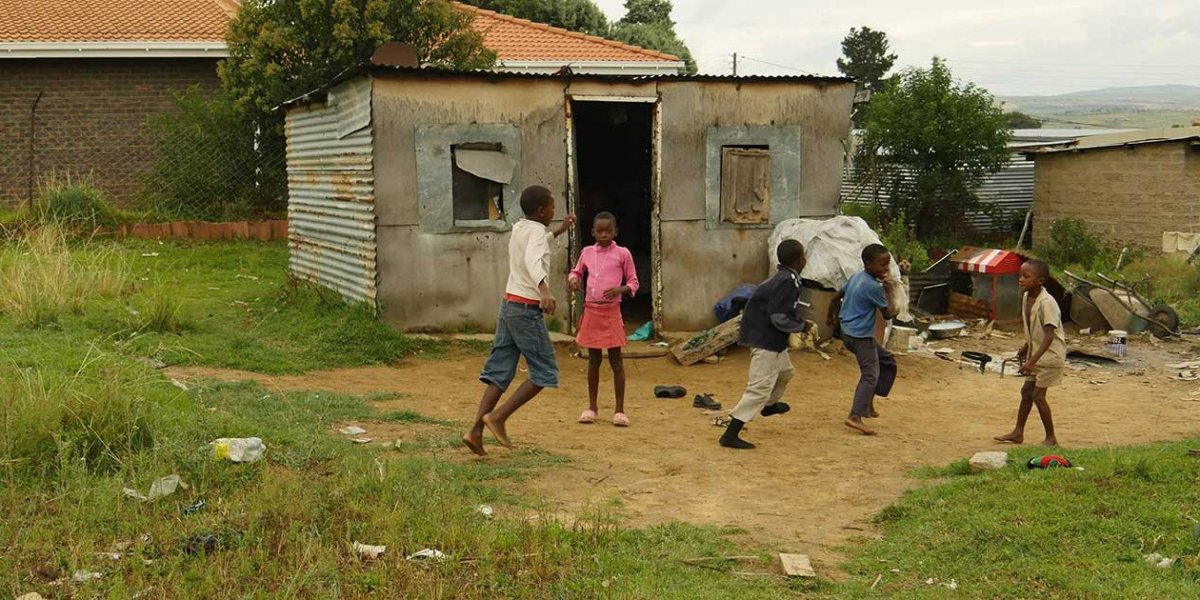 Lesotho Blogs
Stories from Lesotho
In Lesotho we seek to empower and transform communities suffering from housing poverty by providing safe and decent shelter to orphans and vulnerable families.
Lesotho Overview
We construct simple yet durable two-room houses with concrete blocks and corrugated iron sheets roofs. A ventilated pit latrine is constructed to improve sanitation. Additionally, our local team advocates for secure land tenure. We initiate land ownership processes for the households to ensure they legally own the land before we build a house for them – so as to avoid any risk of eviction in the future. Local authorities, including the land administration authority, local councils and chiefs working with Habitat Lesotho are instrumental in assisting these households to legally own land wherever we build.
Follow the impact of our work in Lesotho
If you would like to stay informed about our current and upcoming projects then please subscribe to our e-newsletter, and follow us on social media: Instagram | Facebook | TikTok | Twitter | YouTube
If you would like to join us in eliminating housing poverty by making a significant gift, either as an individual or through a trust or foundation please visit our Philanthropy page.
Related
Comments