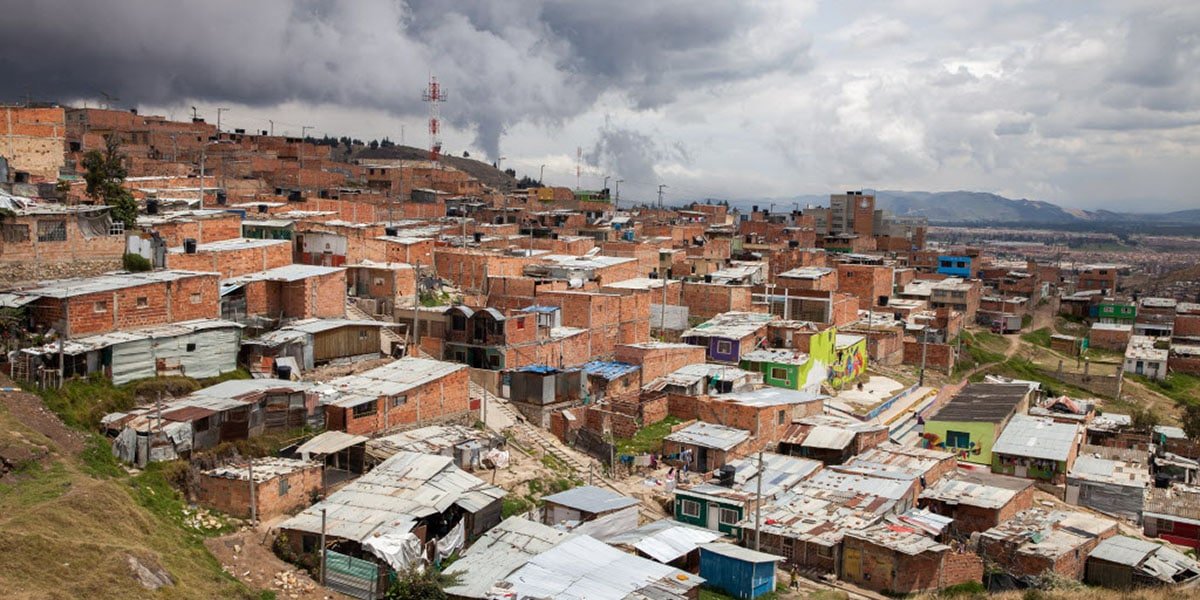 Slum Rehabilitation
Providing safe, decent homes for people living in informal settlements
Upgrading slums is one of our core activities in developing countries where ever-expanding informal settlements is an issue
Progress against the growth of slums is real. In the past 15 years, the proportion of urban dwellers living in slums decreased from 40% to 30%. However, as the global population keeps increasing and an ever growing number of people move to the cities, the problem is growing again. We need your help more than ever to build more decent homes, and keep improving life in slums across the world.
Informal settlements
As cities become more expensive to live in, affordable land becomes increasingly scarce and new housing developments tend to focus on the more well off. In many parts of the world, this has led to the creation of informal settlements where people live in unplanned and poorly serviced shelters.
Population density, land value, competition over land rights and forced evictions are pushing people out of their homes, to the edge of cities and into living conditions that are far from safe or healthy.
The lack of basic facilities
Informal settlements, also called "slums", lack important factors that make a house a home, such as cramped spaces leading to overcrowded homes, access to water & sanitation, durability and secure tenure.
Today, 1.6 billion people live without adequate shelter. In some countries, the percentage of the urban population living in slums is as high as 90%. We know from experience that transforming slums into sustainable communities requires a partnership between the residents of the slums, local governments, and private partners.
Unsafe & unhealthy homes
The lack of toilets causes diseases like cholera to spread like wildfire
Poor ventilation (lack of windows) helps contribute to respiratory diseases
Earthen floors are almost impossible to keep clean and turn to mud when it rains. They also present an added risk of worm-infections and other parasitical diseases
Children don't have a place to do their homework after school and often lack the light to do so at night. Their materials are easily damaged by water and the high risk of contracting an illness keeps more children out of school
Building disaster resilience
To build stronger cities that can withstand the effects of disasters and climate change, cities need to incorporate resilience strategies into their planning policies. By integrating disaster resilience into sustainable development, communities can:
Tackle predictable disasters
Better cope with the increasing impacts of extreme weather patterns
Mitigate potential damage to people, housing and infrastructure
Take Action
Related articles